Autel Maxisys Pro MS908P scanner is a revolutionary smart solution for Specialized Automotive Diagnosing and ECU programming. It provides a fantastic diagnosis performance and offers amazing features with an ease of use. It covers all possible OE-Level diagnostics making it the best diagnostic solution for all peerless smart technology vehicle repairs.
The Maxisys Pro runs on Android Operating System. It enables the user to perform multitasking and managing multiple applications at the same time. It helps you to keep an eye on impacts on other parts, while fixing a particular part of the engine.
Besides, the tool is launched with a surprising combo of extra-ordinary MaxiSYS Pro Software and reprogramming box to work out with the most complicated problems while engine diagnosing. The tool is well-designed for all 1996 and future vehicles especially from US, Europe and Asia continents. Let's explore it's features in more detail: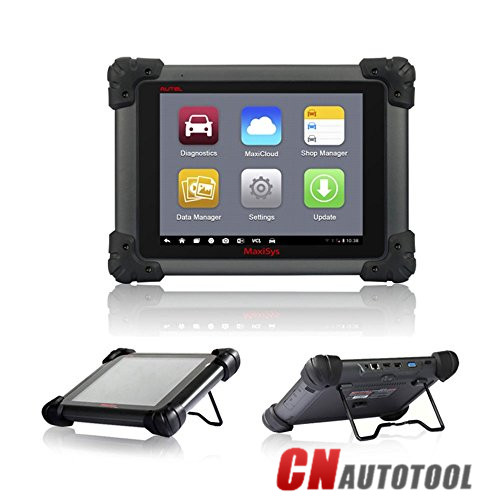 Features:
How Sleek is Maxisys Pro Full Auto Diagnostic System?
1.Smart Screen: Maxisys Pro MS908P comes with a whopping 9.7 inches IPS LED-backlit capacitive touch-screen with resolutions of 1024 x 768 pixels. As a result, it provides ultra-clear display of contents, to the users, with glossy wide-screen. The screen also supports multi-touch. You can use up to 5 touches at the same time.
You can also enable a virtual on-screen keyboard with this device. It saves the space and gives wider display area.
2.Auto Focus Camera: The product comes with built-in 5 mega-pixel rear camera with a flash-light. The camera provide high-quality images as it has auto-focusing ability.
3.Quick Battery Recharge: The device has an 11000 mAH-3.7v rechargeable battery made up of lithium polymer. This ensures up to 8 hours of continuous operations. It takes just a couple of hours to recharge the battery that means another 8 hours of operations.
4.Super Fast Performance: The device runs on Android 4.0 Ice-cream Operating System with multi-tasking feature. The device has an extra-powerful Cortex-A9 Samsung Exynos 1.4 GHz quad-core processor providing unrivaled speed performance. The device system boot-ups in 20 seconds that is approximately 5 times faster than any other such product.
5.Big Storage Capacity: The diagnosing tool has 2 GB DDR-3 RAM that dumps huge amount of temp files and supports frequent live streaming. The dedicated RAM avoids the device-hang problem and ensures smooth operations. The 32 GB Internal Sata Hard Drives stores all the detailed history of your clients. 32 GB storage space is enough for medium and big repairing houses.
6.Lastest Technology: The device equips with the latest AutoVIN technology with advanced Auto-Scan functions to identify CAN-Enabled vehicles, in one touch. It displays the data in the form of text and graphs for efficient analysis. The device can be claimed as the most intelligent system as it scans all the diagnosable ECUs on vehicles. In the nutshell, it's not just an engine scanner.
7.Fast Data Transfer: The package comes with both dual band (2.4 GHz and 5GHz) 802.11n Wi-Fi technology and long range class 1 Blue-tooth connectivity that provides it's users with an ultra fast Vehicle Communication Interface (VCI). You don't have to wait. Just plug it into the OBD-II dashboard and it will diagnose with in seconds.
8.OE-Level Coverage: The device covers the most extensive OE-Level Diagnostics. It will save you the hassle of contacting the car dealer for any un-identified engine error. OE-Level library contains every possible error codes.
9.Reliable ECU Coding: The device comes with a coding function to track the vehicle control modules i.e. ECUs with some extra parameters. There is a provision for reliable coding and safe performing environment.
10.Future Proof: The Autel company frequently releases new versions of the software and engine code library that makes it compatible for newly launched vehicles. If any "Unknown" or "New Vehicle Found" error is reported, the custom software updates are made available to the users within 48 hours. It is like, every customer is treated like an elite by the company.
11.Lightweight & Compact Size: The total weight of the device is 28.9 Pounds. That makes it an easy to carry gadget. The product has been designed to be carried single handy yet it doesn't mean it will fit in your pocket. In particulars, the product dimensions count as 9 inches in length 18 inches in width and 7.6 inches in height.
12.Additional Features: This professional engine scan tool has many other fabulous features such as 2.0 USB connector, microphone, dual speakers, 4-band 3.5mm audio jack, Accelerometer and Ambient light sensors, RJ45 Ethernet connection, 3G/4G compatibility, WDMCA module and many more. Also, it supports multi-languages including English, French, Spanish, German, Russian and Portuguese. What else are you looking for?
13.Remote Technical Support: "Autel" is known for it's after sales services. If you face any problem with the device, just give them a call and a technician will be there to assist you. The technician can access your device remotely. That leads to faster resolutions and high satisfaction. The support is custom as well. If the device has a non-resolvable fault, a custom software upgrade or replacement is provided as long as the warranty is not void.
What Excites Me More About Autel Maxisys PRO Diagnostic
1.With it's Cortex-A9 Samsung Exynos 1.4 GHz quad-core processor that provides 150% faster speed than it's other competitive products in the market.
2.The scanning device is compatible with any OBD-II or CAN enabled device. Although the company claims it to be compatible with 40 different vehicles yet we found in the reviews that it supports all the US, Europe and Asia vehicles that are manufactured post 1996.
3.A multi-language pack can be installed that enables you to translate the scanned data in your local language. By default, it is set to English US.
4.Wireless connectivity with internet and printers so as to take hard copies. You can either use it's Wi-Fi or Bluetooth feature to share the diagnostic data with your other team mechanics.
5.Runs on Android Ice Cream 4.0 that is designed to support multitasking and fast boot Up. The operating system is up-gradable.
6.You won't miss any angle. The scanned data is presented in separate folders for deeper analysis.
7.Provides multiple functions like recording data frames, setting alarms, live data display- all with just a single touch.
8.Records and playbacks live data to pinpoint hassles with sensors and accompanying elements.
9.The Maxisys Pro has a unique tough ergonomic design with strong rubber protection and plastic housing.
10.Free MaxiTPMS TS601 Testing Scanner with every purchase. It acts as a quick scanner or an additional scanner for your team mates.
11.Enables cloud-based data managing for saving records and notes. You can use any free cloud storage service as the files for scanned data are very small in sizes. Typically, in Killobytes.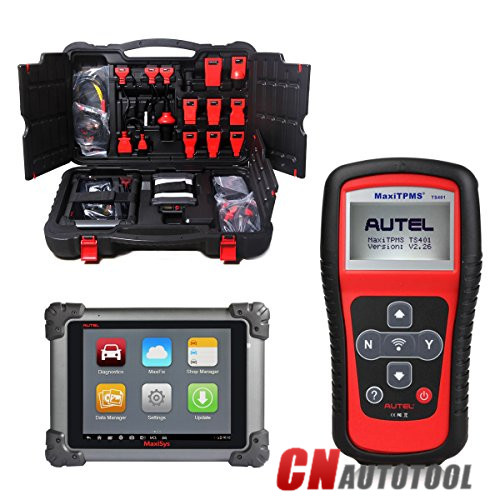 The Downside of Autel Maxisys PRO MS908P Engine Scan Tool
1.Designed with high standards so doesn't fit to everyone's pocket. It's a high priced product.
2.Made for Garage Shops and Auto Repairing Professionals. Not suitable for a layman.
Who is Maxisys MS908P Pro Built For
As it's clear from the name, it's a PRO Version of the tool. If you are a novice or a single car owner then it's not wise pouring your money into this diagnostic system device. And Maxisys ms908 Pro, like all other Maxisys it is a high priced diag scanner. Moreover, it was not designed for the individual in mind but to assist the professional automobile repair shops and mechanics.
On the other hand, if you want to close down the deals faster yet reliable you must not miss this device. The performance of this device equals to that of a small team. I give it 100 out of 100. So if you are running a car shop and can afford the price of autel maxisys pro ms908p, you should add it to your toolkit. It's a value for money piece of equipment.
Click Here To See Best Price
Should You Buy It Then
Well, No doubt, Autel Maxisys Pro MS908P is equipped with such an advanced features that no other tool can replace it's worth. It is an all-rounder tool that is designed to perform multiple tasks like coding, live data displaying, actuation tests, adaptations and many more.
Yet, it is not suitable for everyone. It is designed for the heavy usages and to perform some of the most complicated engine diagnostics. Thus, it is suitable for professionals only. If you are in a car repairing business, I recommend grabbing this tool. Moreover, the after sales services of the company ensures complete customer satisfaction.
In my review, I could not found any current vehicle that the device is not compatible with and the company's regular updates ensures that it will be compatible with newly launched vehicles as well. So what are you waiting for? Just make an order and double your OBD2 Scanner.