Here's the instruction to program Mercedes Benz C class W204 all keys lost with CGDI Prog MB Key Programmer.
Main steps:
Calculate password online
Generate key file
Read/Write key
Procedure:
Step 1: Calculate password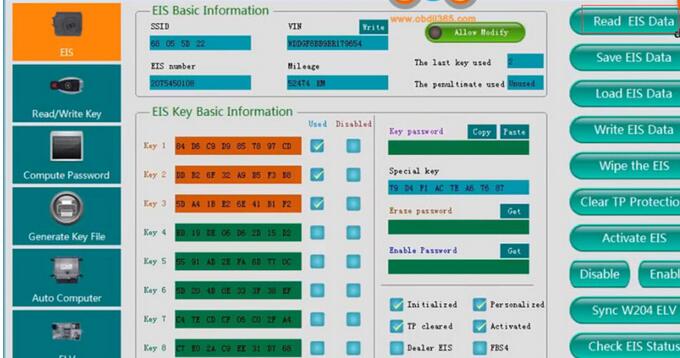 Go to EIS->Read EIS data to check current key status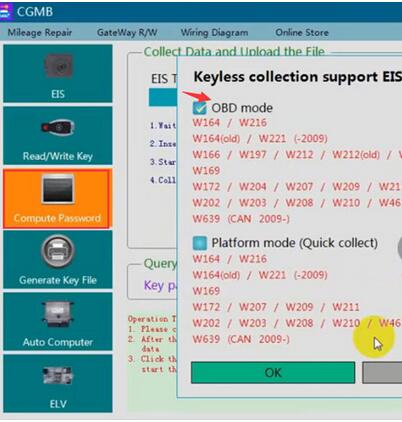 Go to Compute Password->Copy key without key->Collect data->OBD mode
Connect the K-line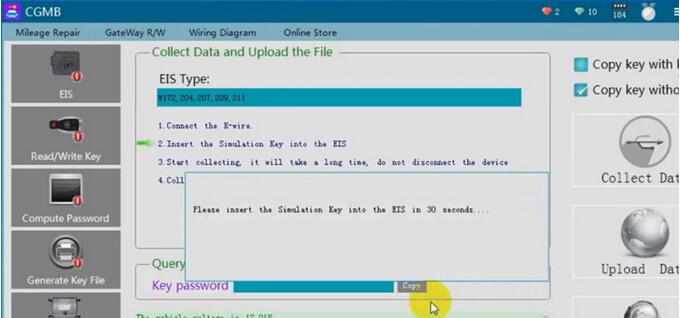 Insert the simulation key into the EIS in 30 seconds
Start collecting data. Don't disconnect CGDI device


Collect data success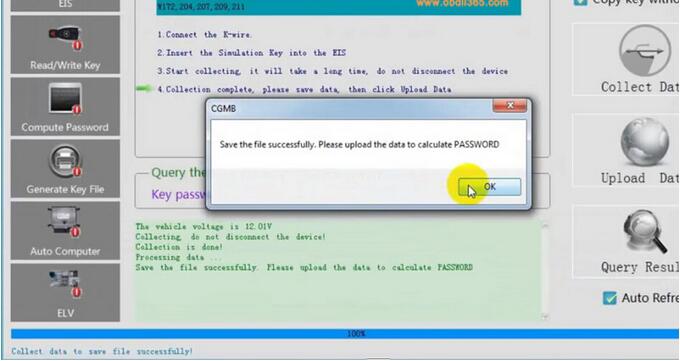 Save data

Save file successfully. Upload the data to calculate password.

Press Upload Data and select data just saved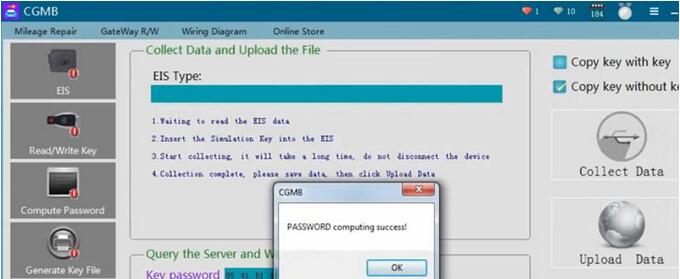 CGDI Prog calculate password success. Copy password.
Step 2: Save EIS data
Go to EIS->Read EIS data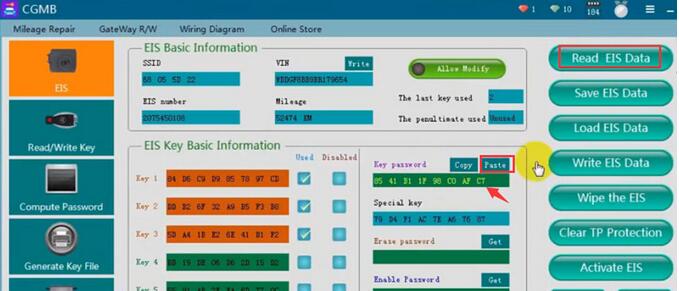 copy password and paste to key password area

Then save EIS data
Step 3: Generate key file

Go to Generate Key File function->Load EIS file
Upload EIS data saved