OBDSTAR X300 DP Plus, also name as X300 DP Pad2 is hot sale now. As an updated version of X300 DP Pad, many people are wondering what is the difference between this two and what is the new functions that X300 DP Plus has. This post will show the comparison
Here comes the comparison table of OBDSTAR X300 DP PLUS and X300 DP.
New function spotlights of OBDSTAR X300 DP plus:
Configure Toyota simulation card (Four, and the fifth is coming soon)
Three in one adapter (EEPROM adapter + RFID adapter (including the 4th and 5th generation of VW and all other vehicles, such as Porsche, BMW and FIAT, etc.) + key brushing adapter)
ECU Clone (copies all the data in ECU of the original vehicle, and writes all data copied into ECU with the same hardware, which enables make the same function as ECU of the original vehicle.)
Switch activation function (This function can simulate CAN communication to activate secondary power supply, so the instrument or the audio enters into power-on status. )
Anti-theft Induction Coil (It is used to detect the key induction coil failure of the vehicle)
RT100 Remote Tester Frequency/Infrared (It can detect frequency as well as infrared working or not.)
"Help" Functions (Help functions including built-in testable vehicle models, upgrade announcement, features, help notes and wiring diagrams, etc.)
More info on the new functions post below:
Which type of smart keys can be simulated?
Simulated key 1 applies to the vehicle with 94/D4 type of smart key;
Simulated key 2 applies to the vehicle with 98 type of smart key;
Simulated key 3 applies to the vehicle with 88/A8 type of smart key;
Simulated key 4 applies to the vehicle with A9 type of smart key;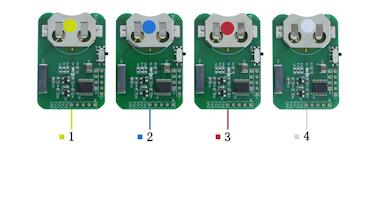 How does Anti-theft Induction Coil Work?
Attach the Induction Coil to the key induction coil, and insert the key or turn the ignition on, while Induction Coil red indicator lights up and goes out, indicating the key induction coil is good; the indicator does not illuminate to indicate the key coil is damaged, please check and repairor replace.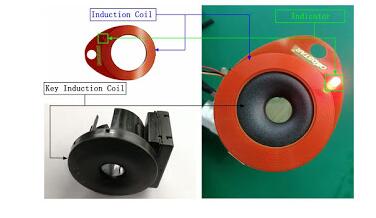 How does RT100 Remote Tester Frequency/Infrared work?
Range of frequency could test: 300Mhz-320Mhz; 434Mhz; 868Mhz
Way to Test Frequency: Put the remote control close to the device. Then, press any button on the remote control. The lit indicator shows the frequency
Way to Test Infrared Working or Not: The infrared works well if the indicator lits up after pressing the key button, otherwise, it is in malfunction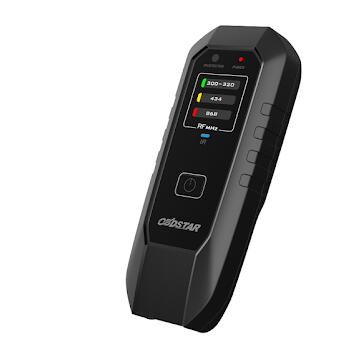 OBDSTAR X300 DP Plus hardware highlights:
8-inch touchscreen
Back bracket design
Dedicated blow molding case with high-grade and practical value
Built-in VCI communication box
Charged directly via OBD interface
Industrial design with silicone case