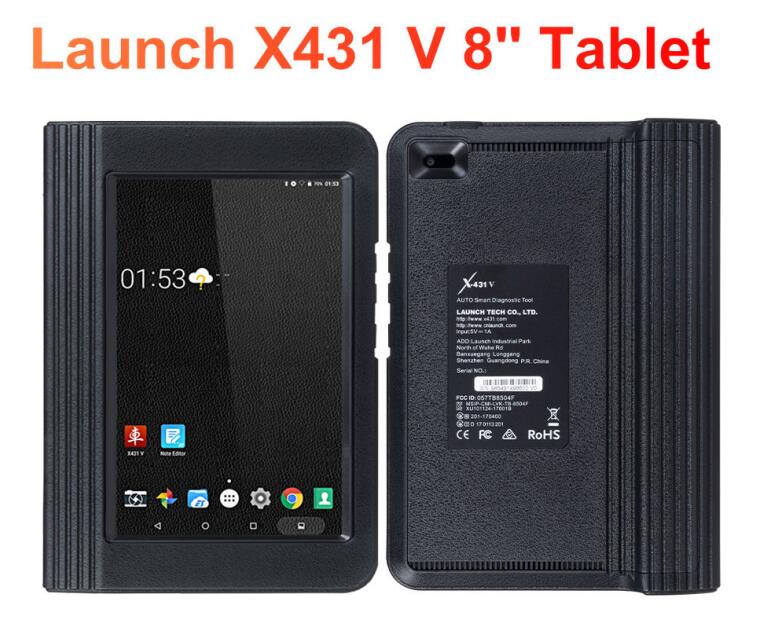 New Launch X431 V 8inch Tablet Wifi/Bluetooth Full System Diagnostic Tool Launch Obd2 Scanner 2 Years Free Update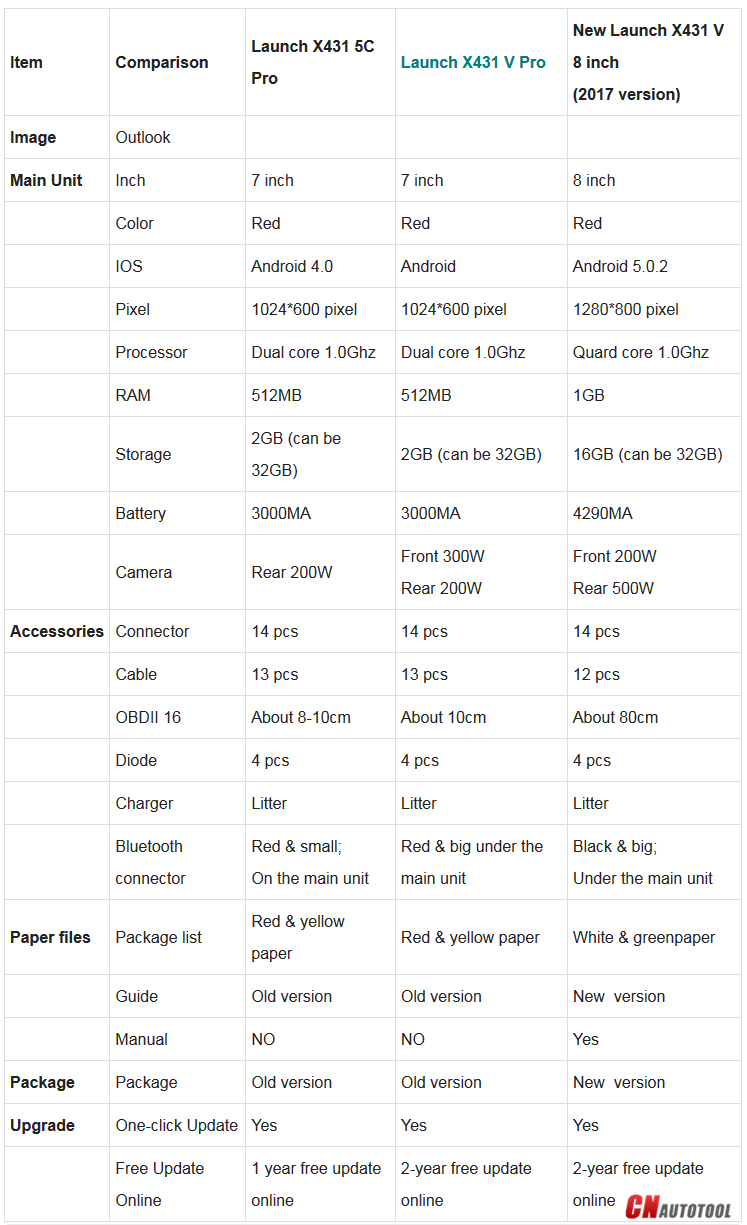 Launch X431 V Vehicle List:
Changan, Daweoo, Huachen, Lexus,Ford, ZhongXing, Bently,Euro Ford,Jatcy,VAZ,Porsche, QIRUI_TY,Maserati,BMW,GM,Seat,Isuzu,Jinlong, USA Ford,Lancia,Peugeot,Suzuki,HM, Maybach,Luxgen,Toyota,VW,Changan, Audi,Citroen,Honda,Land Rover,Liuwei_TY,XINKAI,BXFIAT,Smart,JPIsuzu,Kia,Renault,
Skoda,Sprinter, Rover,Weili, Bugatti, EOBD,Hafei,Haoqing,Nissan, Xiali, Zhongshun, Romeo,AustFord, Acura, Mercedes-Benz, Changhe,Fiat,Volvo,
Mazda,Zhongtai,Jaguar,Opel, Rolls Royce,Chrysler,Daihatsu, Flyer,Hyundai, BXGM,Subaru, Ssangyong,Ferrari, Infiniti,Dacia,Saab, GAZ,JIAO,Mitsubishi,AU Holden,MAHINDRA,MARUTI,TATA,PROTON, PERODUA(PERODUA),QOROS
Reset Service
Besides amazing & powerful diagnostic function, X-431 V 8inch also supports various service functions. The most commonly performed service functions contain:
Oil Reset Service
Steering Angle Calibration
Electronic Parking Brake Reset
Battery Register / Battery Maintenance
ABS Bleeding
Electronic Throttle Position Reset / Learn
Diesel Particulate Filter (DPF) Regeneration
Tire Pressure Monitor System Reset
Connecting by Bluetooth
X431 V 8 inch communicates via Bluetooth, very easy to use.  X431 V 8inch pad is specially designed for Android platform with clear and user-friendly interface. X431 V 8inch Pad is equipped with an exclusive X-431 V protection sleeve to prevent it from being damaged;
You can use golo connector to connect to your smart phone, then you can do a all system fault diagnosis of vehicle at any time, then form a diagnosis report, and transfer the report to maintenance technicians and related personnel through the account management interface, then he get the remote consultation and repair advice.
Parameter:
Operating System: Android 4.2
CPU: Quard Core 1.3GHz
Battery: 4200mh, rechargeable polymer lithium battery
Standby time: it is subject to the using environment. Generally it can keep working for 4 hours.
Extension memory card: 32G Micro SD(TF) card supported
Memory: 16G
Storage capacity: 2GB
LCD: 8.0 inch
LCD resolution: 1280X800
Touch screen: 5 points capacitive touch screen
Cameras: 2 mega rear and 5 mega front
Wi-Fi: supported
Bluetooth: supported
Working temperature: -10 ~ 55 (14°F to 131°F)
Storage temperature: -20 ~ 70 (-4°F to 158°F)
OBD2 Bluetooth LAUNCH X431 V Original DBSCAR Connector Parameter:
Working voltage: 9 ~15V
Average working current: about 35mA
Standby current: about 25mA
Working temperature: -20 to 55 (-4°F to 131°F)
Storage temperature: -30 to 70 (-22°F to 158°F)
Storage humidity: <80%
Working humidity: <60%
Net weight: about 26g
Packing List:
X-431 v pad computer
Password envelope
X-431 v protection sleeve
DBScar diagnostic connector
OBD II extension cable
Cigarette lighter cable
Power adaptor
USB data cable
Non-16pin connector