Are you looking for a new device to diagnose your car instead of Launch X431? Launch X431 Pro Mini will be your best choice. It takes advantage of mobile internet, supports full system diagnosis for more than 150 European, American and Asian models. This post will share the advantage of X431 Pro Mini and the place you can buy at good price.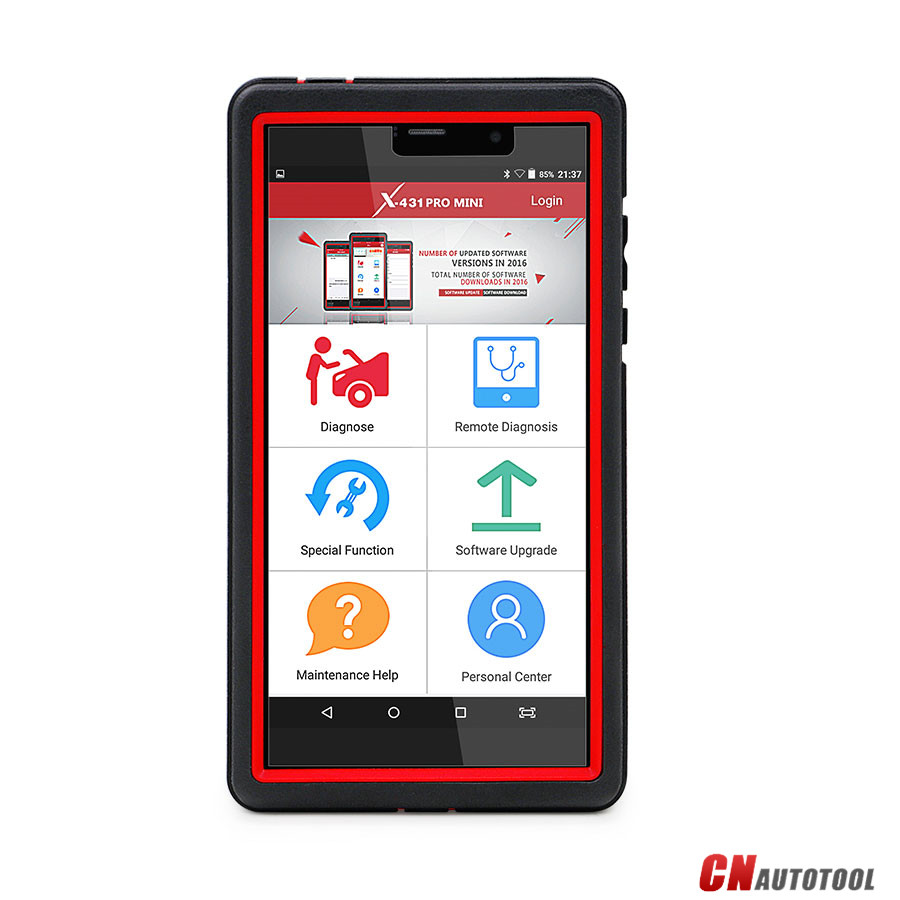 Overview
Launch X431 Pro Mini is a stylish Android-based vehicle trouble diagnostic tool.
It inherits from LAUNCH's advanced diagnosing technology and is characterized by covering a wide range of vehicles, featuring powerful functions, and providing precise test result.
Through the simple Bluetooth communication between the VCI module and X431 PRO MINI, it achieves full car model and full system vehicle trouble diagnosis, which includes Reading DTCs, Clearing DTCs, Reading Data Stream, Actuation Test and Special Functions.
Moreover, it supports Wi-Fi connection, which enables you surf the Internet, update the diagnostic software online and perform remote diagnosis etc, getting your job fixed faster and easier.
Launch X–431 Pro Mini Highlights:
1.Language: English, German, Japanese, Russian, French, Spanish, Russian, Arabic ,Korean Traditional Chinese…
2.No IP limitation, do not need authorization, directly to use
3.X431 Pro Original Bluetooth Distance: 10M (Without Obstacle)
4.Built-in Social Network Service allows access to diagnostic community
5.One-click update online via Wi-Fi 2 years for free, the update cost is 459USD/Year after two year
6.Update online two years for free, update cost is 399USD/year, after first two years
Launch X-431 PRO MINI Special Functions:
Launch X-431 PRO MINI can program and code the electronic control system of prevailing vehicle models, also perform special functions, including:
Oil Reset Service
Steering Angle Calibration
Electronic Parking Brake Reset
Battery Register / Battery Maintenance
ABS Bleeding
Electronic Throttle Position Reset / Learn
Diesel Particulate Filter (DPF) Regeneration
Tire Pressure Monitor System Reset
Gear Learning
Immobilizer Matching
Launch X-431 PRO MINI Vehicle Coverage:
X431 PRO MINI supports all electronic control systems on 12V EFI models, incl. more than 150 European, American and Asian models like Maserati, Ferrari, Rolls Royce, Bentley, Mercedes-Benz, BMW, Audi.Diagnose the electronic control system of prevailing vehicle models covering Asian, European, American and Chinese. It achieves full car model and
full system vehicle trouble diagnosis.
Fuel Injector Coding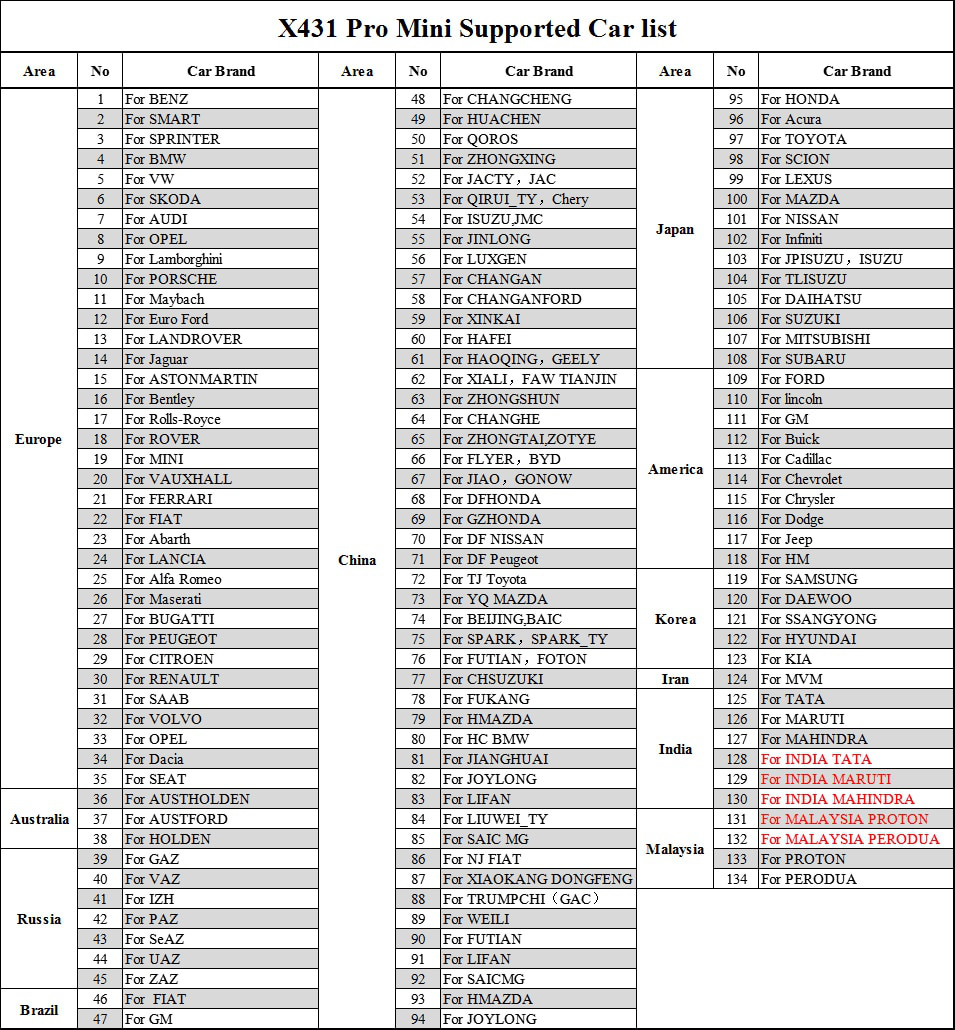 If you have any suggestions about X431 PRO MINI, please leave us message or visit our website and contact us: sale@cnautotool.com