Porsche Piwis Tester III is the newest professional testers for Porsche cars, the most powerful diagnostic and programming tool.
1. New Laptop (Lenovo Flex5, Flex6, Dell or HP)
2. Original PT3G multiplexer
3. PT3G connection cable
4. Docking station
5. USB-Docking station cable
6. WiFi module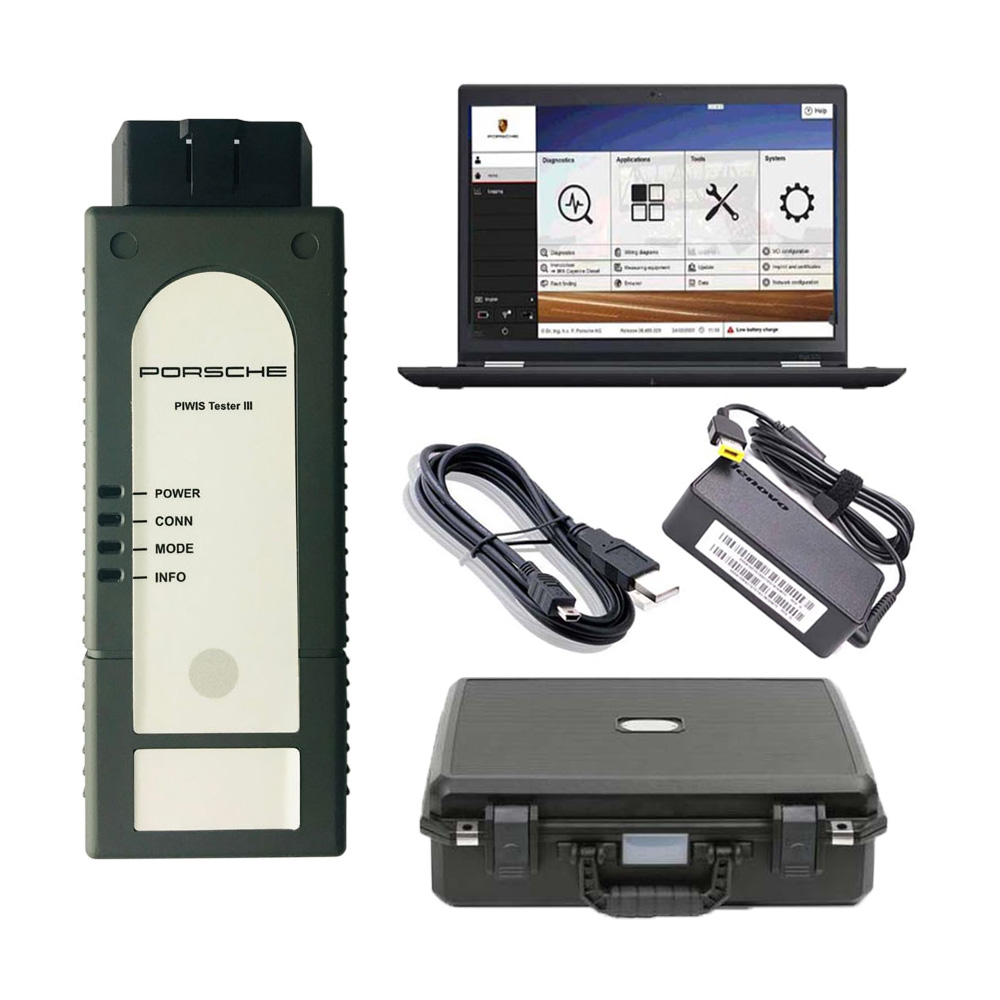 OBD Scanner Porsche Piwis3 Functions:
1. Diagnostics application
2. Guided fault finding (GFF)
3. Actual values/input signals functions
4. Drive links/tests function
5. Maintenance/repairs function group
6. Coding/programming function group
7. Logging
8. Filter
9. Wiring diagrams application
Piwis3 coverage:
All OLD and NEW cars up to 2020
UPDATES:
We update piwis3 online.
We do 4 regular updates in a year. But you can do it whenever you want for example 1 time a year.
Porsche PIWIS TESTER PIWIS3 Features & Functions :
1. New operating system and more intuitive software interface
2. New VCI, support for models with DoIP diagnostics after 2017
3. Maintenance, repair, control unit replacement, programming code
4. Login online anti-theft matching programming
5. Guided fault finding
6. Maintenance circuit diagram view
7. Engineer mode (development version) can support special functions such as installing, modify, Flash.
Porsche Tester III Software details :