Super DSP3 new released for Mileage Correction, DSP3 Mileage Correction special for high-end car odometer correction, Super DSP3 Mileage Correction Tool cover mileage programming for Mercedes/Porsche/Audi/Vw/JLR/Volvo. Super Super DSP3 Mileage Correction Tool is first Mileage Correction Tool support 2017 car model.
Super DSP3 Mileage Correction Tool for MercedesPorscheAudiVw Mileage Programming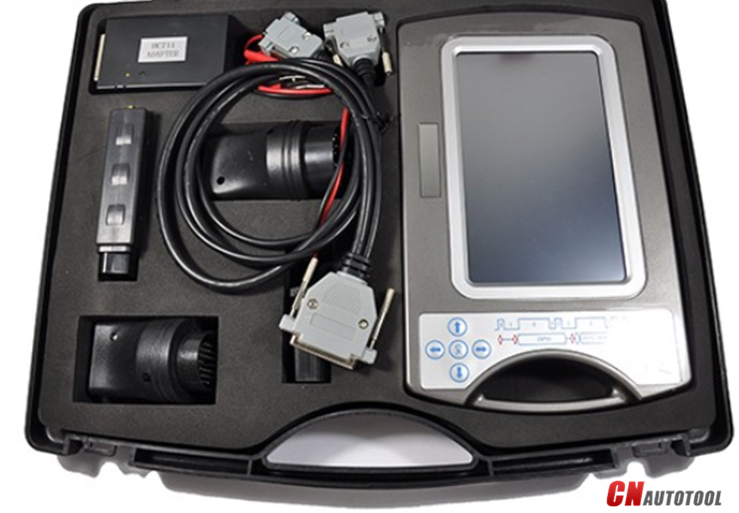 Super DSP3 Mileage Programming Tool Features:
1. Super DSP3 Mileage correction tool work for Odometer correction via OBD adapter, NO need take off Dash Board from Car
2. Super DSP3 can replace DSP3+ for odometer correction, but do not support immo function now, will released future.
3. Super DSP3 Mileage Correction Tool from CnAutotool Car Application: AUDI/VW/SKODA/SEAT/BENTLE/MERCEDES/LAND ROVER/ JAGUAR/ VOLVO/ PORSCHE (JLR Only cover till 2016)
4. Super DSP3 Mileage Correction Tool can not update online now
5.Super DSP3 Mileage Correction Tool is the most complete programming device for digital odometers,  It is a high-quality embeded system, which offers a maximum of flexibility and working comfort.
DSP3+ Odometer TOOL full package (include all software and hardware)
Free 2021 update with DSP3+ Full version!
Adjusting kilometers with DSP3+
Popular milage programmer
Advanced device programmer
Conversion from Miles to Kilometers
Motorola device programmer
EEPROM device programmer
The most advanced odometer adjustment tool for professionals
The most complete version to cover odometer mileage adjustment, airbag reset, some immobilizer programming and radio decoding. No limitation on odometer software! Can be used as stand along device programmer to access any EEPROM and MCU found in automotive industry these days.
Software: 
"Full software" includes FULL ODOMETER and some AIRBAG/RADIO/ IMMO coverage using OBD2 and direct programming of EEPROMs and MCUs. For complete coverage advice with "Vehicle List" below.
Hardware: 
PDA main unit. Includes the full set of all available adapters: EEPROM, Motorola, NEC, TMS 374, HC711, HC908, 9(S)12 in-circuit, HC705, EWS, NDM457, ST624, TMS 370, CMM, OBD, JC, AVR/PIC, D80/160, Multiplex, C-04, Denso. Includes all connectors and clips: MERCEDES-38 connector, BWM-20 connector, BMW CAS cables, Mercedes cluster cable, FCA chrysler cable, SD card, WiFi adapter, SOIC8 clip, touch-holders (T-01, T-02, T-03, T-04), USB cable, power cables.
DSP III Full Package content: 
- PDA main unit, with full software authorization
ACESSORY :
1.MAIN CABLE
2.POWER CABLE
3.USB CABLE
4.FCA12+8 CONNECTOR
5.14PINOUT * 2
6.8PINOUT * 2
7.EEPROM PCB * 2
8.SOIC CLIP
9.TOUCH HOLDER * 4(T-01,T-02,T-03,T-04)
10.BMW CAS CONNECTOR * 2(C-02,C-03)
11.BENZ ODOMETER CONNECTOR(C-01)
12.908 SOCKETS * 2
13.711 SOCKETS * 8
14.705 SOCKET
15.TMS SOCKET
16.NDM457 SOCKET
17.99 CHEROKEE
18.TEST CONNECTOR
19.WIRELESS USB ADAPTER
Adapters:
1.EEPROM Adapter
2.MOTOROLA Adapter
3.HCS12 IN-CIRCUIT Adapter
4.EWS Adapter
5.TMS374 Adapter
6.NEC Adapter
7.TMS Adapter
8.ST624X Adapter
9.NDM457 Adapter
10.HC08 Adapter
11.HC(7)11 Adapter
12.705 Adapter
13.CMM Adapter
14.OBD Adapter
15.JC Adapter
16.M35080 Adapter
17.D80/160 Adapter
18.MULTIPLEX Adapter
19.DENSO Adapter(T-05,T-06)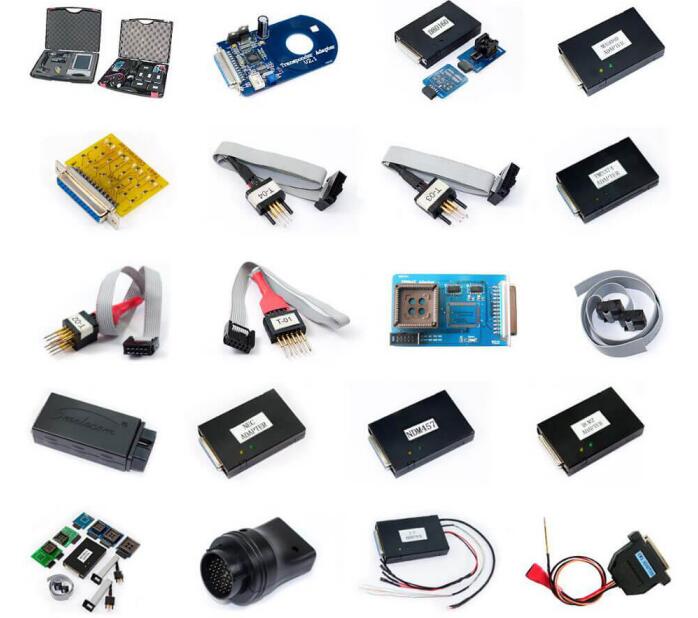 More information at  https://www.cnautotool.com/category-5-b0-Mileage+Correction.html
If you have any problem, please do not hesitate to contact us with www.cnautotool.com.