In some situation,your BMW ICOM ISTA+ software build communication with BMW gateway correctly and work well,but when you trying E-sys can't.So here is a solution for you fix this problem.
Procedures:
Step 1:
Run Tool32 software,double click "steuern_reset_learn_flexray" to perform command
Step 2:
Double click "steuern_learn_flexray"
Step 3:
Perform ZGW gateway reset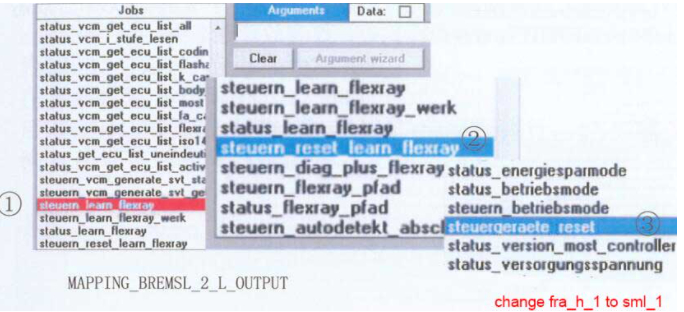 Note:
If after resetting,communication error still exit.Please check if ICOM or ZGW damaged.
How to Configure Connection Port for BMW ICOM E-sys Software
BMW E-sys is a special programming/coding software for BMW F-series vehicle models.For different interface you need do related setting.Here car-auto-repair.com show you guide on how to configure port for BMW E-sys software.
Procedures:
As below picture show:



How to Configure Connection Port for BMW-E-sys Software
1.Connection via gateway URL
VPN remote port,when you use ennet cable,you need use this option
2.Connection via ICOM/Ethernet
If you use ICOM,you need use this option.Input IP address read out from iTool Rader
Just change digits before :50160
3.Connect via VIN
This option selected when you use ENET cable,generally here show with a 17-digits VIN
Any need please feel free with us sale@cnautotool.com, thanks