Customer Problem: I couldn't find the VIN writing procedure on a used PCM module with Autel MaxiIM IM608 for my 2001 Ford F250. (The original PCM module i had thrown away.)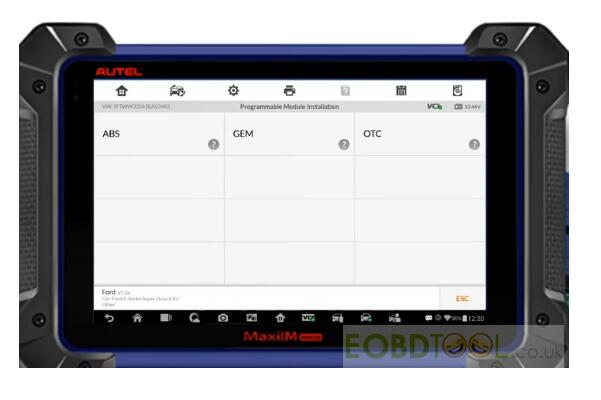 CnAutotool.com Engineer Solution:
1.Confirm the tools you used were Autel MaxiIM 608 and MaxiFlash J2534 ECU programmer by Ford OEM subscription
2.Turn ignition to the OFF position
3.Run the Ford software
4.Follow the prompts to enter VIN
Three steps to enter new VIN:
Step 1: Insert VIN number and tear tag information
Step 2: Follow prompts to program PCM
Step 3: Check VIN and insert mileage
Please kindly notice:
1.If the scanner doesn't have the "Programable Module Installation" feature, use Fords OEM software to complete the programming task.
2.Always try to keep the original module when replacing it with a used module
3.To write the VIN on a used module (when original PCM is not present), turn off the ignition, then run the Ford software
Good luck!