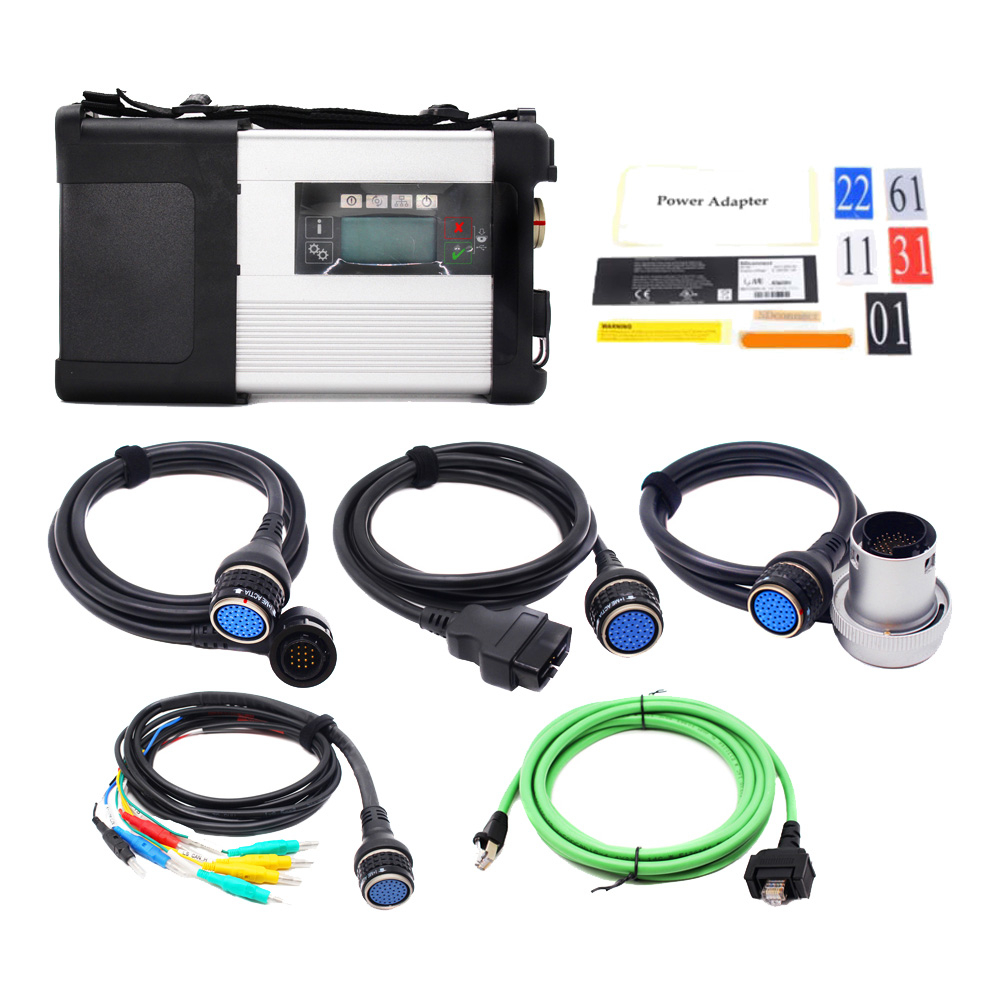 MB SD C5 is a affordable but useful diagnostic and programming Tool For Mercedes Benz Cars & Trucks. Newly Mb Star C5 Wifi Mb Sd Connect Compact 5 Diagnosis supports wireless diagnose,can support Mercedes BENZ car after Year 2000. And the MB SD C5 SD Connect Compact 5 package comes with a free HDD for installing software files you need.
And today,this article will share some FAQs about MB SD Compact 5 to help you better know about this tool
Q1 : What is the top features of MB SD Compact 5 ?
A1 : Maybe as you know, the MB SD C5 is the newest version,which with many appealling features like below
support wireless diagnose;
not only support K line diagnose and CAN BUS,but also UDS diagnose protocol.
Multiplexer now use Lan cable to connect
Connector adopt Military quick swap technology, it can support 10,000 times pull plug, more stable;
All core accosseries adopt original new packing chip, and 24hours test, guarantee the quality of the products;
Supports Offline and Online Programming.
Support Mercedes Benz Cars & trucks After Year 200
Multi Languages supported.
Q2 : Will the package contains a HDD or i need to buy separately ?
A2 : The package already contains a free HDD,you dont need to buy again,see here :
Q3 : What is the different between MB SD Connect C5 and MB SD C4,C3 ?
A3 : As you maybe know,the C5 was developed from c4 and c3,is the updated and improved version of C4 and C3.Though New MB SD Connect C5 performs the same function as MB SD Connect C4,yet,it was still made some change and improvements in following
) With new design,see pix show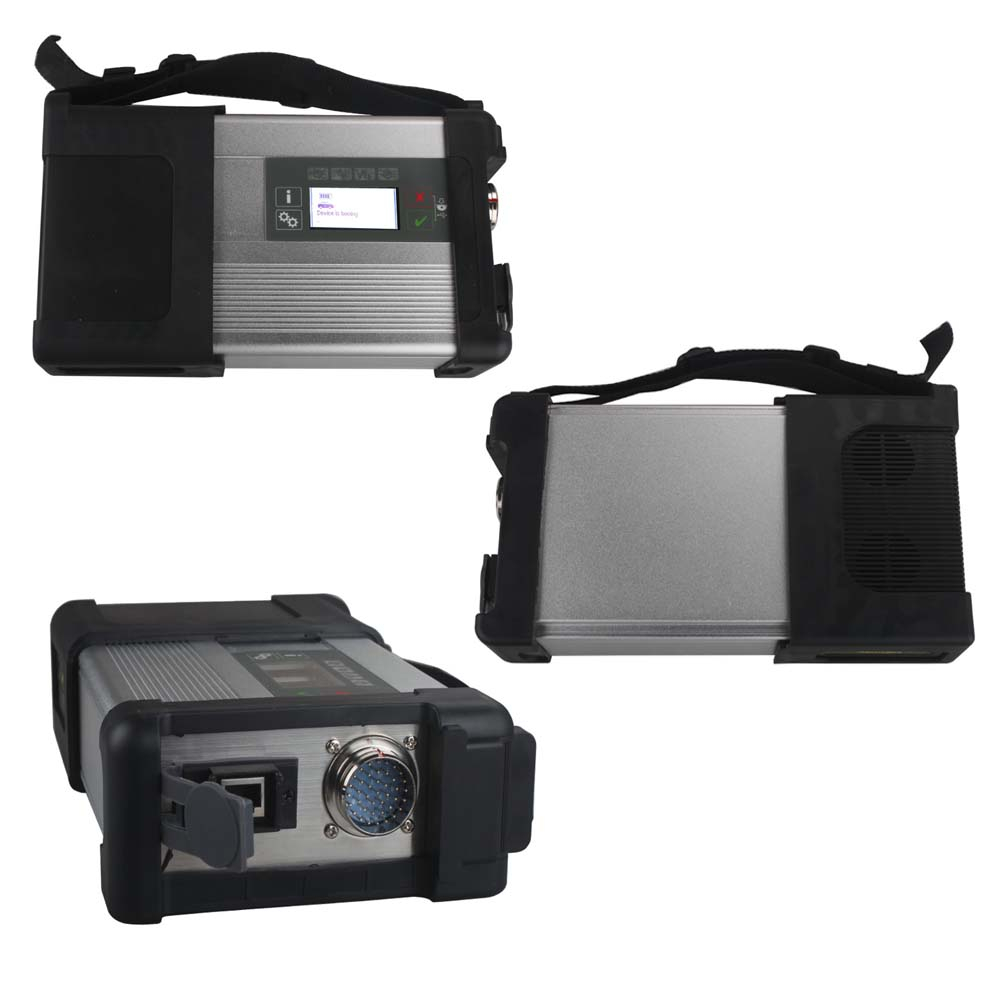 2.) MB SD Connect Compact 5 Star Diagnosis supports UDS diagnose protocol,but MB C4 doesnt,because, MB STAR C4 main board do not have UDS chip.
3.)The host communication connection end USES from design to avoid inadvertently fall in the normal use of the communication port to connect and communication failure,etc
Q4 : Are risk of using Mb Star C5 Wifi Mb Sd Connect Compact 5 ?
A5 : No,the operation is easy,pls take easy to use.
Q5 : Which Vehicle can MB Connect 5 compatibility with ?
A5 : To be honest, Connect 5 can work well with almost all Mercedes BENZ cars,trucks after year 200,see supported list below
Passenger Car Support List:
A(176), A(169), A(168), B(246), B(245), CLC(117), C(204) C(203), C(202), 190(201), E(212), E(211), E(210), 124(124), S(222), S(221), S(220), S(140), S(126),
E(207), CLK(209), CLK(208), CLS(218), CLS(219), CL(216), CL(215), CL(140) SLK(172), SLK(171), SLK(170), SL(231), SL(230), SL(129), SL(107), SLS(197),
M(166), M(164), M(163), G(463), G(461), E(212), E(211), E(210), 124(124), S(222), S(221),S(220), S(140), CLK(209), CLK(208), CLS(218), CLS(219), CL(216),
CL(215), CL(140), SLK(172), SL(231), SL(230), SL(129), SL(107),SLS(197), M(166), M(164), M(163), G(460), GL(164), GLK(204), R(251)
Van Support List:
MB 100(631), T1, SprinterIII, SprinterII, SprinterI, Sprinter900, Citan, Vito(639), Vito(638), V(638), Viano(639), T2, Vario, Vaneo(414)
Truck Support List:
Actros963/4, Actros2,3, AtegoIII, AtegoII, AxorII, Eonic, Zetros, Actros, Atego Light, Atego Heavey, HPN M96, Atron, HPN M2000, SKL, FSK, Further model series
Uncoming Support List :
U20, UGN, UHN
Bus Support List :
TRAVEGO, INTOURO, INTEGRO, CITARO, CAPACITY, CITO, TOURISMO, O350/O403, CONECTO, O404, O405-O408,
Minibus, OC500, TOURO, TOURINO, MBC, MULITEGO, O500, O500/OH, OH, OH368, OF, OF384, LO, O400,FURTHER MODEL SERIES
Super Sports Car Support List:
SLR(199)
If you dont know how to use this tool,pls contact us from below address freely with sale@cnautotool.com