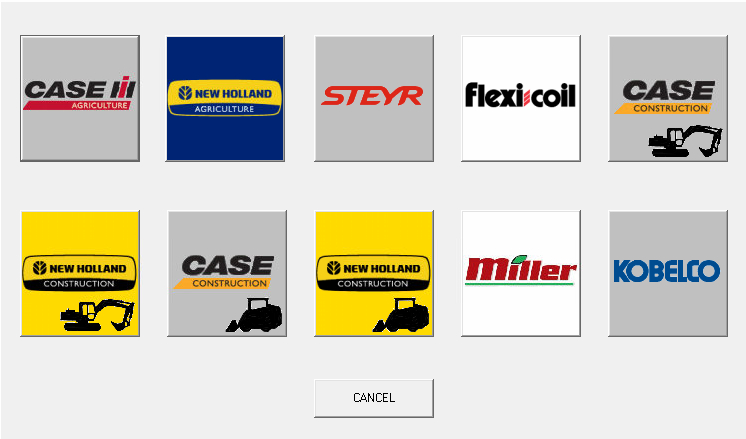 New holland electronic service tooL Software update to CNH EST 9.7 Engineering diagnostic software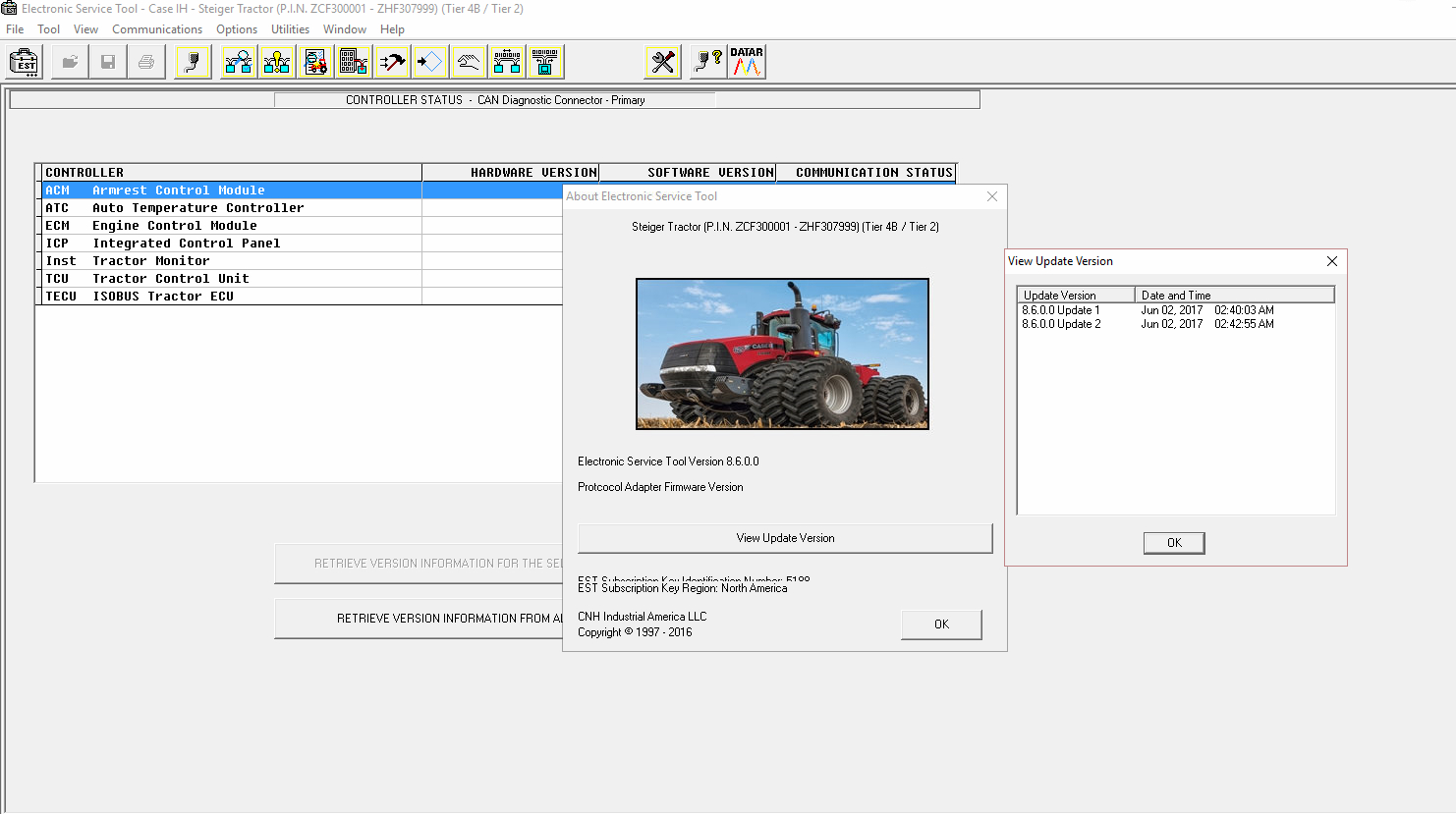 New Holland Electronic Service Tools Functions:
1.Check status of parameters;
2.Retrieve faults;
3.Run diagnostic tests;
4.Make ECU and parameter programming;
5.Monitor active and logged diagnostics;
6.View and change ECU configuration;
7.View diagnostic procedures and schematics.
8.Troubleshoot problems;
9.Use asist database;
10.Run scope diagnostics;
11.E.A.S.y – additional engine diagnostic and download tool for connection directly to ECU to perform diagnostic, programming and ECU reload by K-Line protocol.
12.CNH Engine Download Tool operates from within the EST program to perform the following engine download operations:
13.Provide Engine Control Unit (ECU) programing update capability;
14.Provide blank ECU initialization and programming capability;
15.Provide ECU programming reassignment for blank and other ECUs;
16.Provide ECU download crash recovery.
Now the New Holland software update to CNH EST 9.7 that can used by New holland dealer technicians to connect with vehicles that have controller Area network Can bus.
When you use the latest software CNH EST 9.7,you need note:have minimum laptop specification:All computers must use a 64-bit version of their operating system. The older 32bit options are limited to 4 gigabytes of RAM, and cannot provide enough performance to run these programs.
If your laptop is not suitable for cnh 9.7 software,you can check our new holland cnh 9.7 software with laptop:
https://www.cnautotool.com/goods-7188-New-Holland-Electronic-Service-Tool-Plus-Lenovo-T450-Laptop.html
,you can use it directly after receive.thanks.
The release of the Electronic Service Tool (EST) 9.7.0.0 and new eTIM software includes several improvements to the service tool software. These changes include:
– EST PC Operating System (OS) and hardware requirements
– Windows 11 support
– EST Software Installation and licensing
– DPA5 Hardware and Firmware updates
– EASy ECU programming crashing
– New Models in EST9700
The software is 9.7 9.6 engineering level,CNH EST8.6 software is dealer level.engineering level has more functions than dealer level
If you just need the new holland with cnh9.7 software without the laptop.when you receive the goods.you need contact with the sale to activate the software by remote.thanks
If you want to learn more.you can contact with us:sale@cnautotool.com.or search on our store : https://www.cnautotool.com