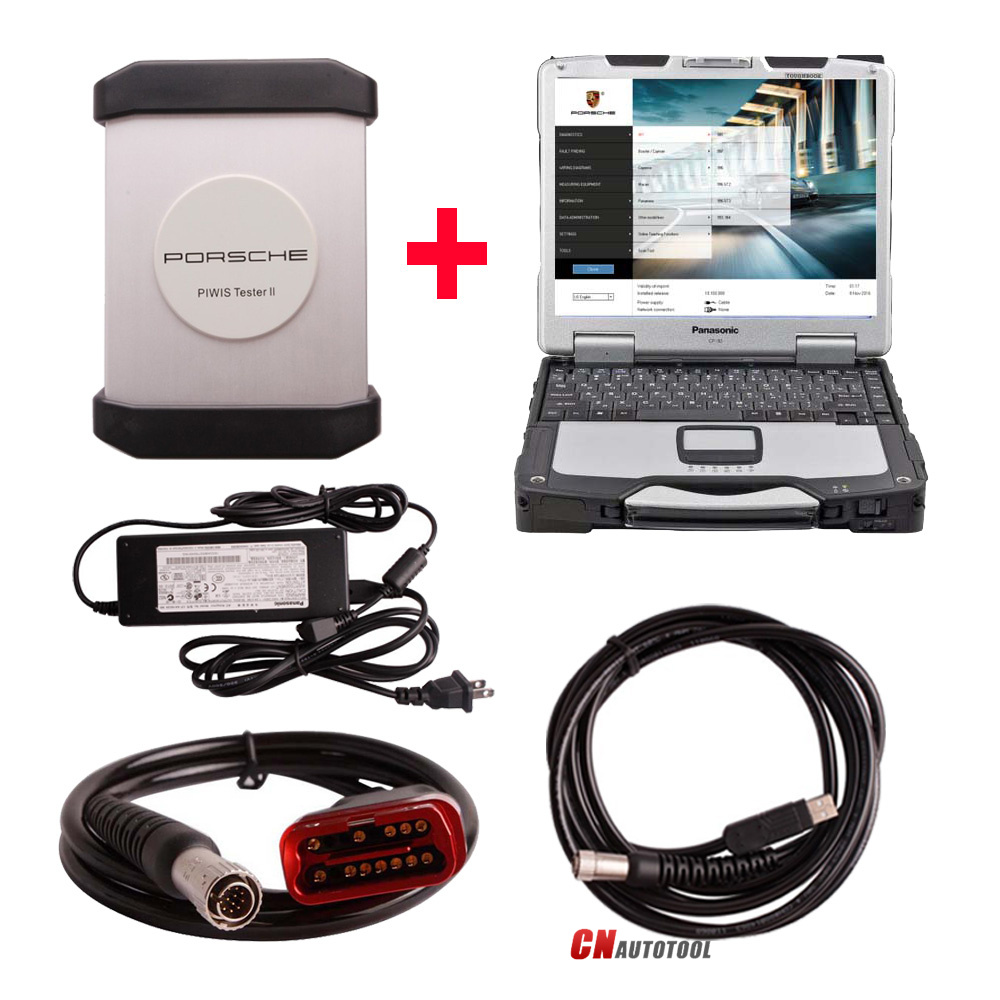 Porsche Piwis Tester II is a professional car diagnostic tool especially designed for Porsche diagnostics. The Porsche scanner supports updating firmware online. Here has made a guide on how to update PIWIS Tester II diagnostic& programming system driver & firmware.
Newest piwis version: V18.150
Porsche Piwis Tester II Functions:
1. Read/clear error code, catch data stream, computer programming match, component test, maintenance information consult, components site drawing, wiring diagram.
2. Porsche Piwis Tester II works with the old and latest Porsche cars. It is equipped with the Panasonic laptop and original software for the test. Porsche Piwis Tester II can help you diagnose and program the most new and old kind of Porsche cars. For example: 911(997)(991), Boxster/Cayman, (987), Cayenne up to MY 2010, Cayenne from MY 2011 and Panamera.
3. New Panamera can only be diagnosed by using Porsche Piwis Tester II. Based on current project planning, all earlier vehicle models will gradually be changed over to the new Porsche Piwis Tester II by the end of 2010. Porsche Piwis Tester I must be used for older models in the Porsche workshop until end of 2010.
4. Support for Porsche. Piwis Tester I will no longer be available once the earlier diagnostic programs have been transferred to Porsche Piwis Tester II.
5. When Porsche Piwis Tester II is distributed, it will contain one basic piece of software. This is necessary in order to start and configure the tester.
Piwis Tester II Support Systems:
ENGINE automatio transmission, air-conditioner, SRS, ABS, ASR, MPL, GM, Original antitheft System,KEYLESS GO system, OBDII system.
Piwis Tester II Vehicle Coverage:
1. 911(997) (991)
2. Boxster/Cayman (987)
3. Cayenne up to MY 2010
4. Cayenne from MY 2011
5. Panamera
6. Support 2018 year Porsche car models
Tips before we start:
Make sure your PC gets well network connection
Ensure the Porsche Tester scanner is connected with PC/laptop (do not need to connect with vehicle)
How to:
1) Open Porsche PIWIS software, select "Tools" function, click "Device update"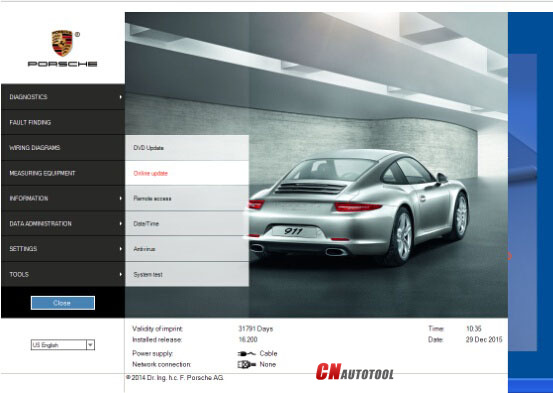 2) Then click "Update" to update Piwis tester driver and firmware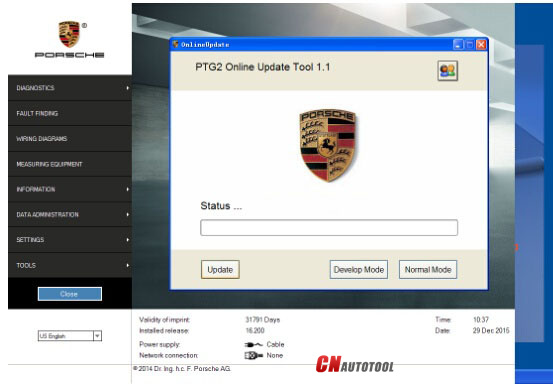 3) VCX Device Firmware Updating. Do not interrupt!!!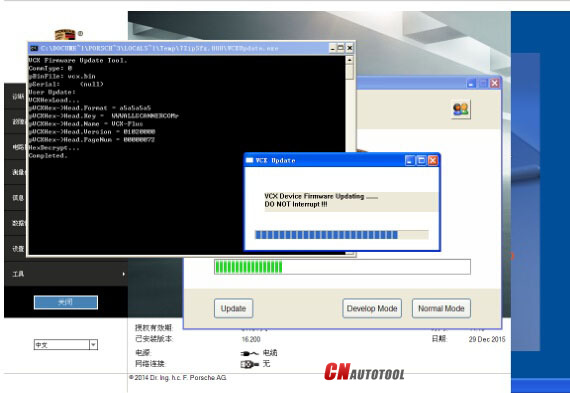 4) Update Online Complete. Close the piwis software program.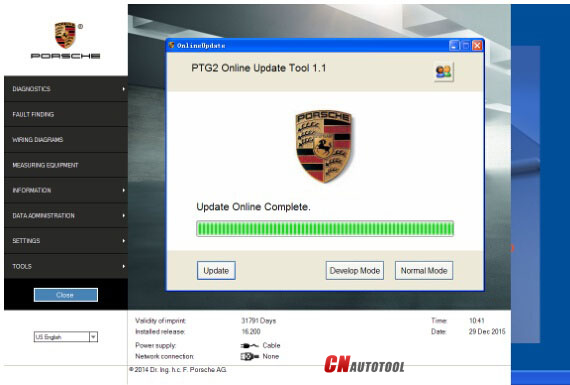 Learn more about Porsche PIWIS Tester II Diagnostic Tool: https://www.cnautotool.com/goods-4593-Porsche+Piwis+Tester+II+with+CF30+Laptop+or+Lenovo+E49AL+Laptop.html