GM Tech 2 For GM/SAAB/OPEL/SUZUKI/ISUZU/Holden With TIS2000 Software Full Package at CnAutotool.com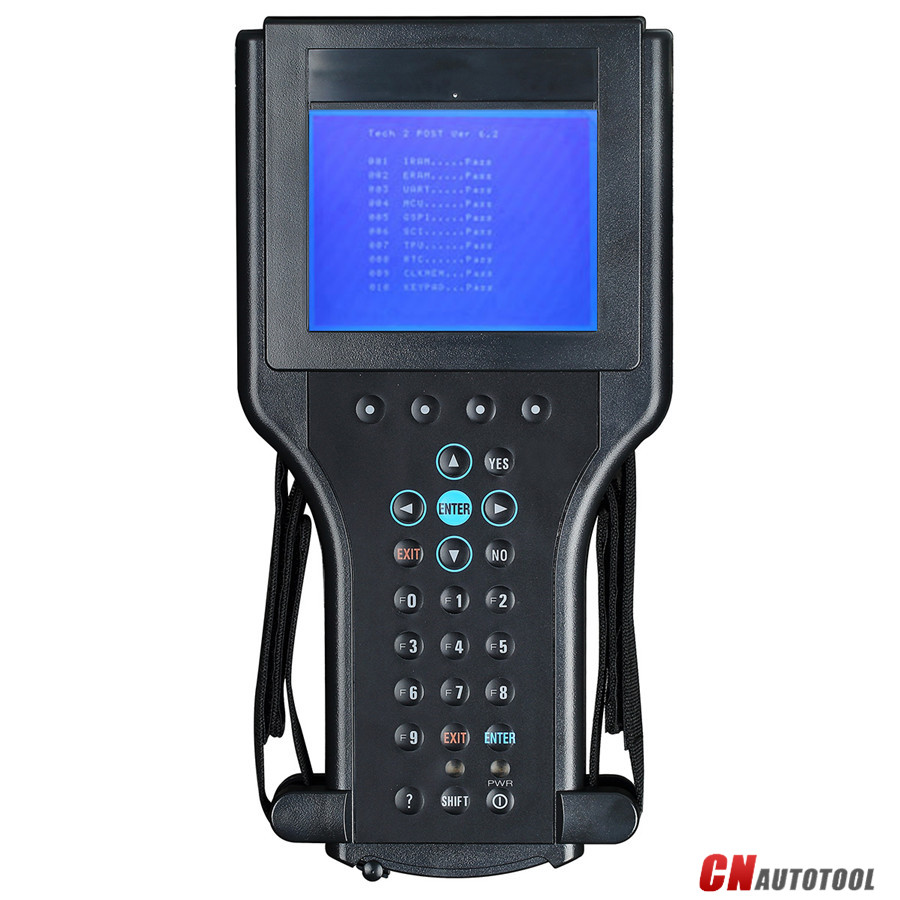 Highlights of GM Tech2:
1.It supports GM/SAAB/OPEL/SUZUKI/ISUZU/HOLDEN Expert/Australia Holden if you select it with all softwares before you place order.
2.TIS2000 do till 2008 year for GM  and Opel car programming cars.
3.TIS2000 for SAAB support for SAAB car programming before 2008 year.
4.The software is the latest till 2014.
5.For Opel software update to newest V167,support 1997-2014 year.
6.For Holden software update to V149 version,support 1999-2013 year.
7.The price is very good, and it can work stable.
You can choose one software and language between the following:
For GM
for GM-English 33.004 1991-2014 (Newest software)
for GM-Germany 32.007 1991-2013
for GM-Spanish 32.008 1991-2013
for GM-Italian 32.006
for GM-Japanese 32.006 1991-2013
for GM-French 32.008 1991-2013
for GM-Thai 32.008 1991-2013
for GM-Dutch 32.006
for GM-Portuguese 32.008 1991-2013
for GM-Korean 32.008 1991-2013
For OPEL
for OPEL-English 1997-2014 165.000 (Newest software)
for OPEL-Italian 133.001 1997-2012
for OPEL-Germany 85.001 1997-2008
for OPEL-Spanish 91.001 1997-2009
For SUZUKI
forr SUZUKI-English 01.210.020
For SAAB
for SAAB-English 148.000 1998-2013
For ISUZU
for ISUZU-English 107.021
CAN-BUS: 2010- (CAN-BUS support car models after 2010)
K-line: 1996-2011 (K-line support car models from 1996 to 2011)
(Please select one: CAN-BUS or K-line)
For Holden
for HOLDEN-English  149.000 1999-2013
Note:It is for North American Holden cars,if for Australia Holden,please check Launch X431 IV.For 2010-2012 year Australia Holded,please check gm mdi.
Blank Card
You can put your own software inside for use.
An industry change in protocol from OBD II to Controller Area Network (CAN) has begun. In order to perform diagnostics on a vehicle that uses the CAN interface; you will need the Tech 2 Flash and a CAN diagnostic interface module. The module connects between the Tech 2 Flashs diagnostic link cable and the Car Diagnostic Tool. Once the module is connected, it can be used on all GM vehicle applications,even those vehicles using other platforms such as OBD I and OBD2 Scanner.