Do I need a FEM test platform to do FEM keys using VVDI2?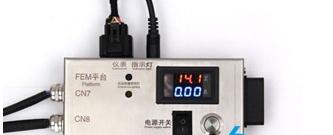 The answer can be "yes or no".
That is, you can program a fem key with or without a test platform.
Because with the test platform, you can do it on the car directly. It will take less time. A little bit more work to do, though.
Fyi, the FEM test platform not only can be used VVDI2, but compatible with a lot of key programmers such as  Yanhua BMW-FEM programmer,BMW Explorer, CGDI BMW, etc
Here are good tips and guides for educational purposes.
Part 1: How to use a FEM test platform
Part 2: How to program a FEM key with VVDI2
Part 3: How to program a FEM key with CGDI BMW
FEM Test Platform User Manual
This is the FEM test platform to help add a FEM key on the car directly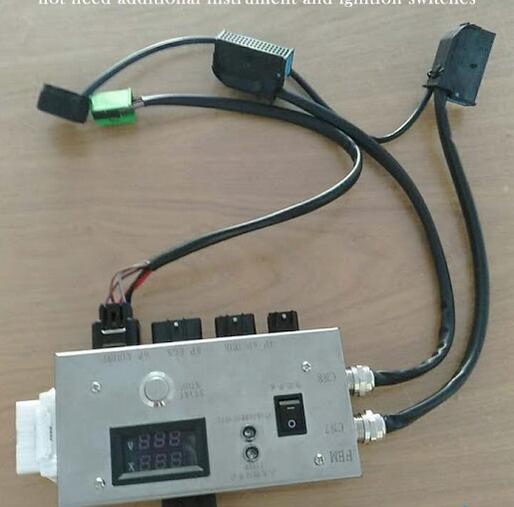 The wiring and connection explanation: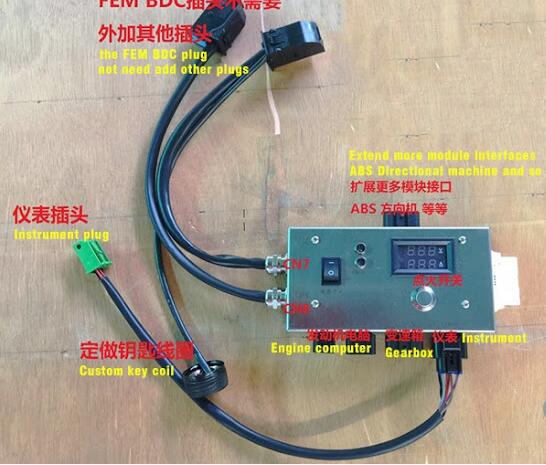 The connection the real FEM (it's F20)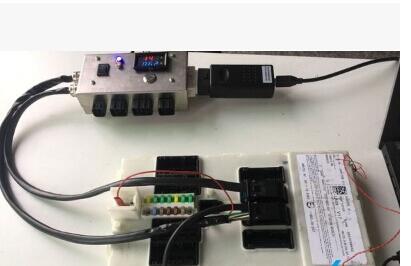 Connect well to the port, then the power supply
When the second yellow power indicator light flashes, put the key coil close to the back of the key
Then press the start switch twice, and the red instrument indicator light will flash


Then you can add a FEM key
Pls ensure the key is put on the best sensor position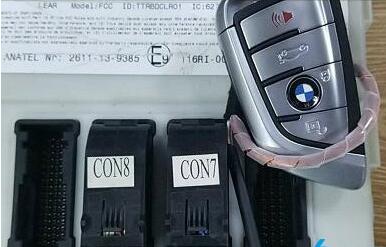 It's very easy to use as long as the CN7 plug and CN8 plus are connected well, also the key sensor is inside of sensor coil.
Press twice to open the key.
If the normal car is the same, switch to off the key with a long press
When the instrument light on, it means it can communicate for making key.
Tip: the power supply is required to be 14V 3A or above for more stable especially when programming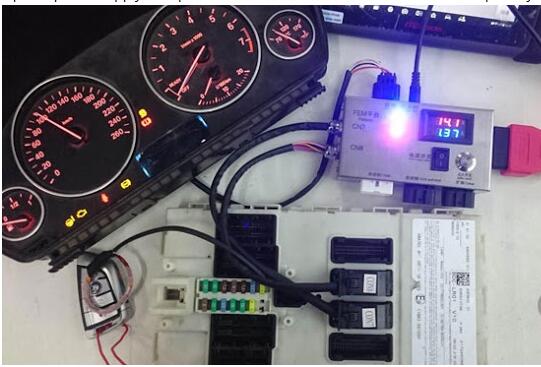 VVDI2 Xhorse: program a new FEM key
First, you must have a vvdi2 full version with FEM/BDC authorization enabled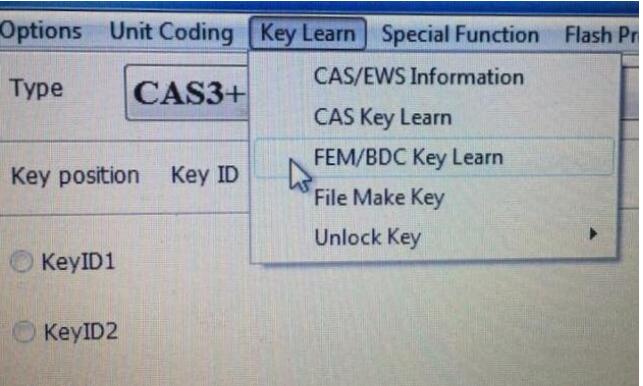 If not, you will get an error below and fail to add a FEW key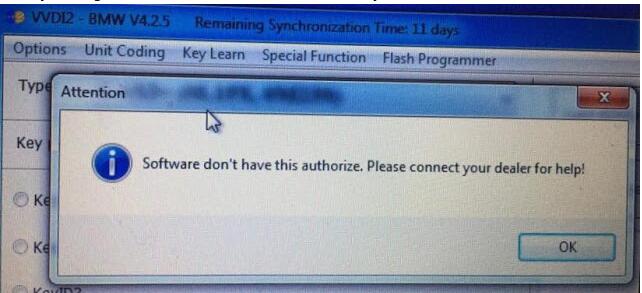 Then connect FEM and the test platform and VVDI2
(put the key marked with red on the coil)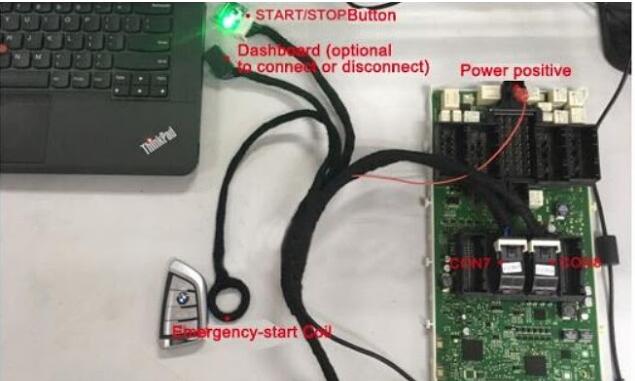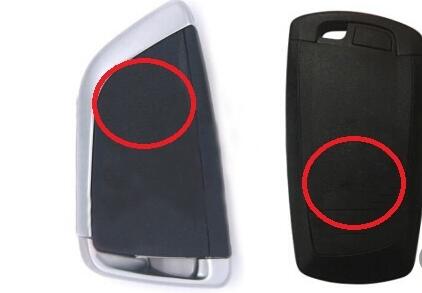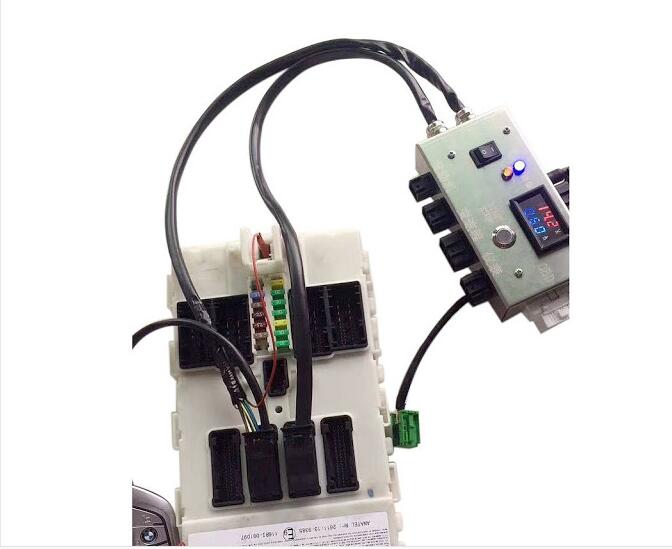 VVDI2 learns a FEM/BDC key with 3 steps done


step 1: get key info
step 2: program the FEM/BDC system
step 3: prepare the dealer key with the ignition witch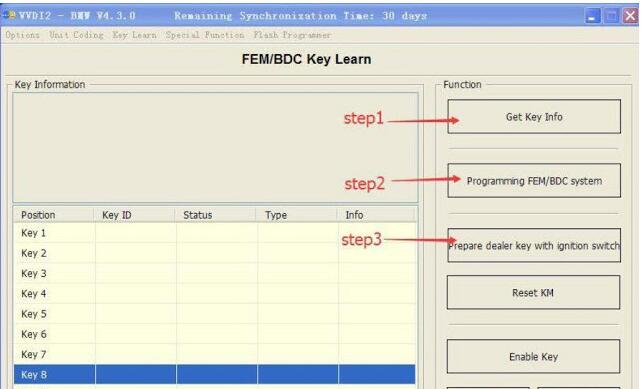 VVDI2 programs a FEM/BDC key with 5 steps
step 1:
read FEM/BDC coding via OBDII or on the bench
you'd better not close this window after starting this procedure
step 2:
open FEM/BDC shell, find out where the 95128/95256 chip is, read EEPROM dump via BDM programmer
load original EEPROM dump and save special EEPROM dump, write special EEPROM dump back to the 95128/95256 chip
restore FEM/BDC shell, provide -12v and connect it via OBD
step 3:
this operation requires connecting FEM/BDC on the bench, and make sure you finish step 1 ans step 2
provide +12v to FEM.BDC and connect it via OBD
step 4:
open FEM/BDC shell, write original EEPROM dump (read step 2) back to the 95128/95256 chip
restore FEM/BDC shell and connect it via OBD
step 5:
loading coding file (read step 1), write to FEM/BDC via OBDII, finish FEM/BDC programming
Attention please!!!
– You can directly backup/restore coding
– You have to pre-setup the FEM/BDC module before deleting/adding keys or resetting keys
– You'll be told other tools need to be used first to program the FEM/BDC system, then setup FEM/BDC via VVDI2. It happens when you do FEM/BDC key learning, and you don't have a working software version
– You'd better not close the VVDI2 interface when you pre-setup FEM/BDC
– You need do with 95128(FEM) or 95256(BDC) chip when pre-setup FEM/BDC
Note: there are two 8-pin chips; do not disassemble the wrong chip; better refer to the wiring diagram
– You must restore original EEPROM data, restore coding when pre-setup FEM/BDC. If you fail to restore coding or the remote cannot start or something wrong with the window (or other failures probably) after coding restore and FEM/BDC installation, please use other tools to do re-coding FEM/BDC
– Ask tech support @obdii365.com for help, if the replay sounds continuously after supplying power to the FEM/BDC. Usually, it needs programming.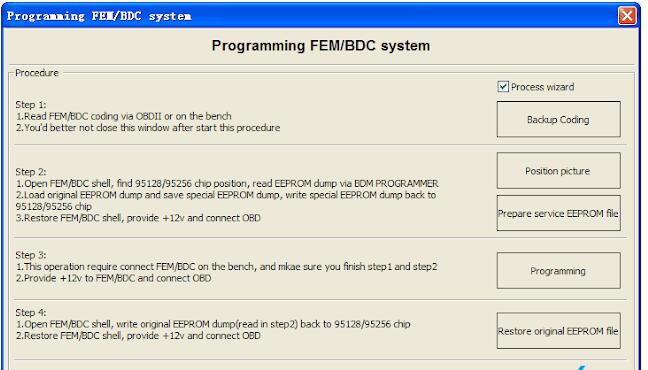 CGDI BMW: F-series FEM Key Programming
It's tested 100% to do FEM key programming, ecu coding and programming successfully on F series.
Here you go.
In detail…
CGDI BMW F-series FEM key programming
CGDI BMW will add key & program all keys lost on FEM/BDC system
Here's the step-by-step guide:
BMW FEM/BDC Add Key and All Keys Lost with CGDI BMW
The last, you'd better have a decent power supply for BMW FEM/BDC programming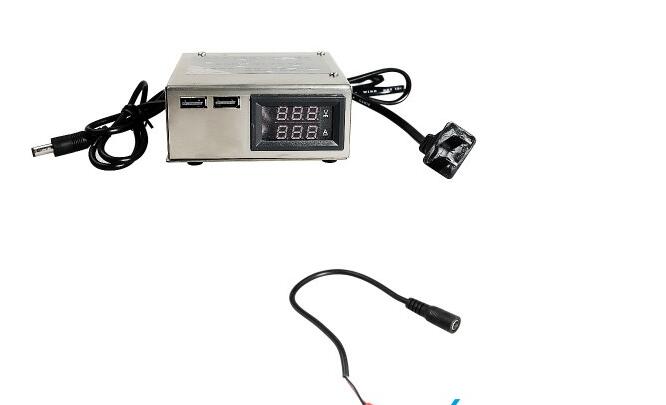 Used for BMW FEM / BDC when you are programming the system
Multiple protection:
Short circuit, over current, over voltage, over power, lightning protection
Parameter:
Input: 100- 240V
Output: 14V 5A
USB: 5V 3A