The Porsche PIWIS 3 (PST3) is the newest Diagnostic Tool in the market. It can read trouble code, clear trouble code, shows ECU information. It test live data, display actual values, and programs.
There is a rumor that VXDIAG Porsche PIWIS Tester III (PT3G) will not work on old models nor DoIP protocol.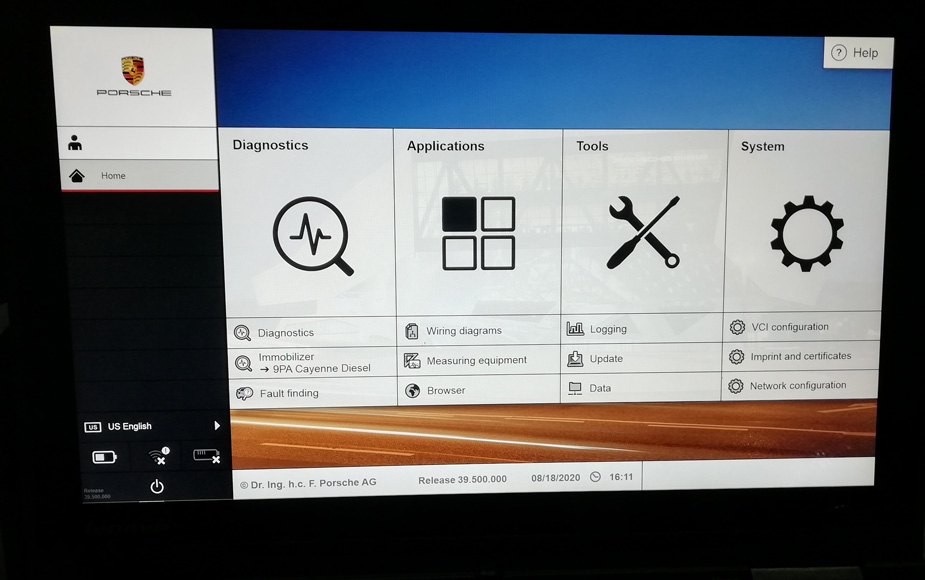 VXDIAG PIWIS3=  Porsche tester ii + PT3G software (2017 up and DoIP models)
It is the only VXDIAG VCI supports Porsche (latest 2018 version) especially the latest models based on Ethereum:
For Panamera (971) 2018
For Cayenne (92A) 2018
For Macan (95B) 2018
For 911 (991) 2018
Tester III perfectly compatible with Tester II:
PT3G Supports Porsche both old and new from year 2005 to 2018.
For Porsche 911(997) (991)
For Boxster/for Cayman (987)
For Cayenne up to MY 2010
For Cayenne from MY 2011
For Panamera
Top 4 Reason to get Tester III Diagnostic Tool :
1. Exclusive support for P0rsche third generation diagnostic PIWIS 3
2. New DoIP Ethernet diagnostic technology
3. Luxury car diagnosis, ultra low threshold
4. Support Porsche Models after 2002.
Update method : Send SSD back or buy a new SSD
PIWIS III with Piwis 3 Software Details:
1. Software Version:
Dual System: V39.500 + V39.800
V39.800(with Engineering software support online programming)
V39.500(with Engineering software support offline programming)
2. Functions: Diagnosis and Programming
3. Update: By SSD
4. Connection: Via USB or Wifi
5. Support Vehicles: Support all Porsche till 2020
6. Password for Laptop: 123456
7. Multi-Languages: German, English, US English, French, Italian, Spanish, Japanese, Chinese, Russia, Portuguese, Nederlands
Also support All Other Old car models
Porsche Tester III Software details :