MB SD Connect C6 DOIP is the new OEM xentry diagnostic vci multiplexer which can support DoIP while sd connect c4 can not. BENZ C6 xentry diagnostic vci comes with latest xentry software 2020.03v. Star c6 benz diagnostic tool can support both cars and trucks via obd.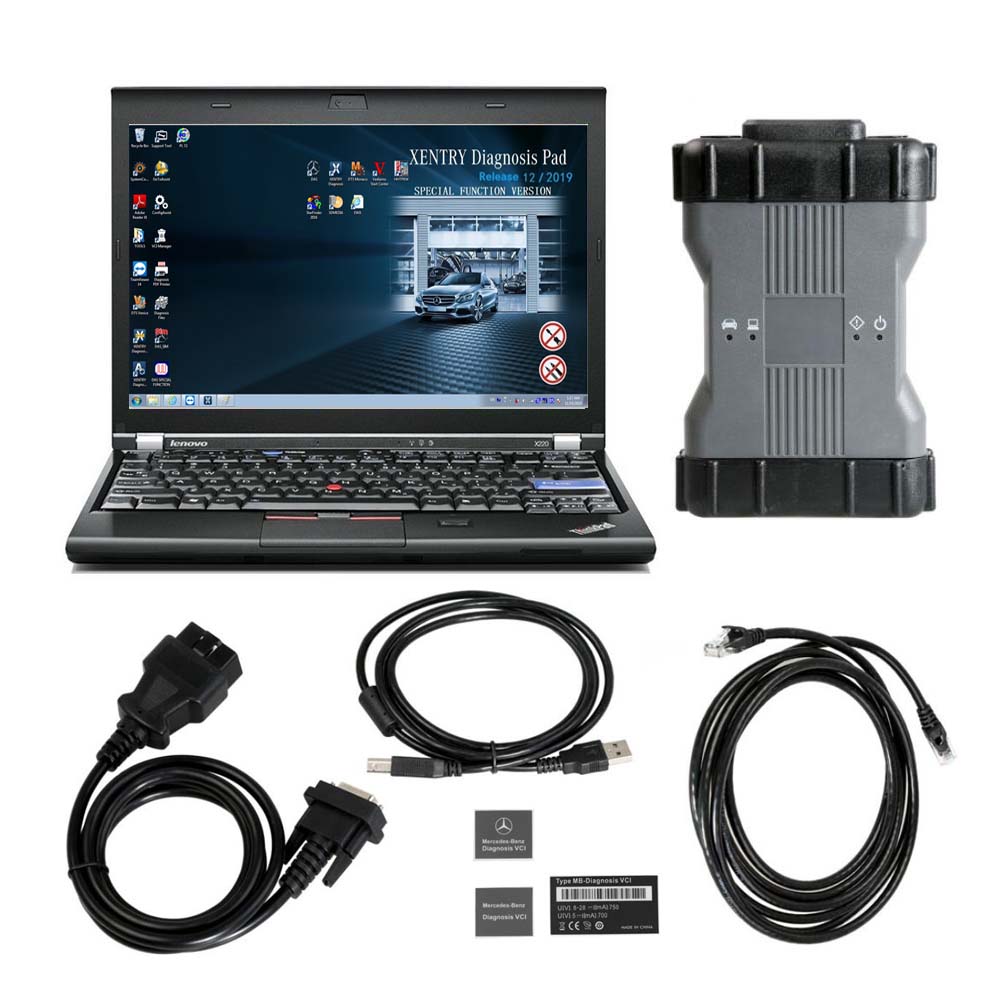 BENZ c6 XENTRY Diagnosis VCI acts as a Pass-through Interface, also called MB Star C6, For Benz C6 multiplexer to provide complete communication between a vehicle and the XENTRY software loaded on a PC. So you also can get the mb star c6 with laptop and software installed set from us, which will be ready to use, no activation needed.
Top reason to get benz c6 XENTRY Diagnosis VCI:
1. DoIP: Support DoIP
2.Support Vehicle: Mercede For Benz & Smart vehicles
3.Compatible Software: XENTRY/Das Software
4.Functions: Star Diagnostic & programming (SCN Coding)
What is DOIP?
DOIP is ISO 13400 diagnostic protocol
ISO 13400-1:2011 describes the general use cases and communication scenarios which are covered by an Internet Protocol-based vehicle communication standard. Each use case drives specific communication capabilities of the vehicle communication interface, for instance in order to be interoperable in an existing computer network.
The diagnostic communication over Internet Protocol (DoIP) protocol supports the standardized service primitive interface as specified in ISO 14229-2.
The descriptions in ISO 13400-1:2011 cover different application layer implementations, such as:
enhanced vehicle diagnostics (system diagnostics beyond legislated functionality, non-emissions-related system diagnostics);
WWH-OBD (World-Wide Harmonized On-Board Diagnostics) as specified in ISO 27145-2 and ISO 27145-3.
The mercedes  Land Rover JLR all use this new Diagnostic Protocol now.
Where need DOIP device?
when we test mercedes new car like w222  w205
In Audio\Comand section you can find DoIP test page.
If cable is DoIP you will see green mark that DEVICE is Ok.
Xentry will prompt you that other device must carry yellow marks.
Star c6 benz diagnostic tool mainboard PCB Disaply: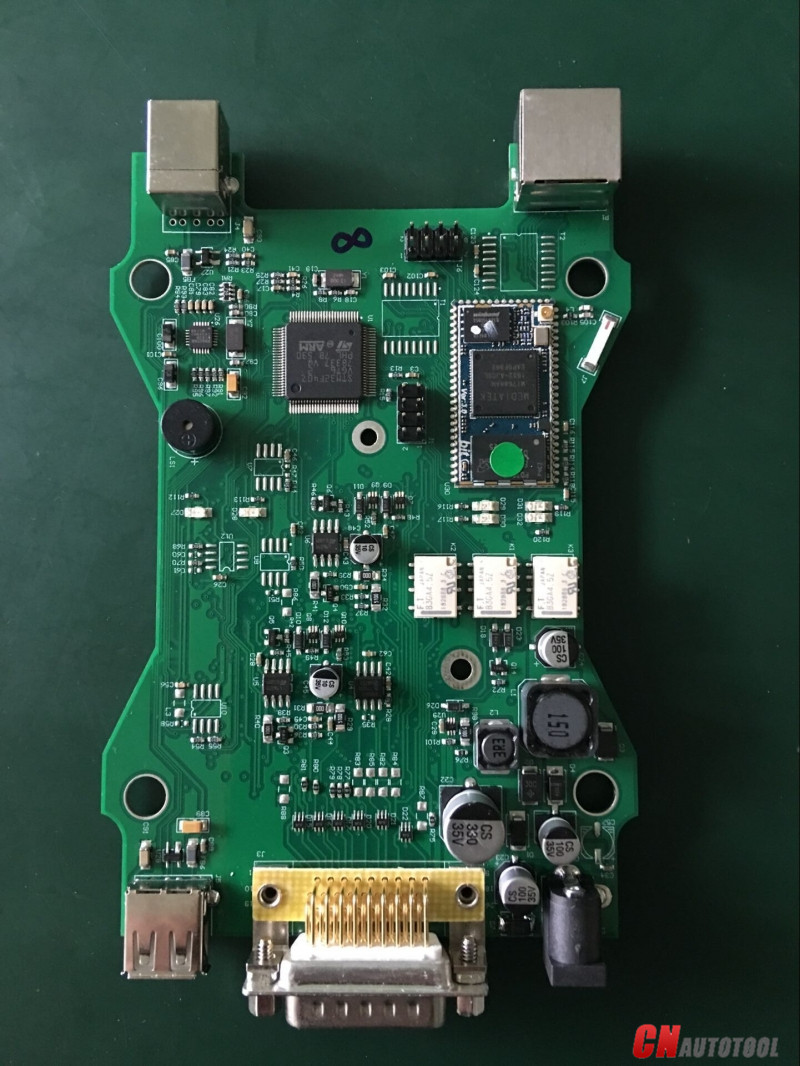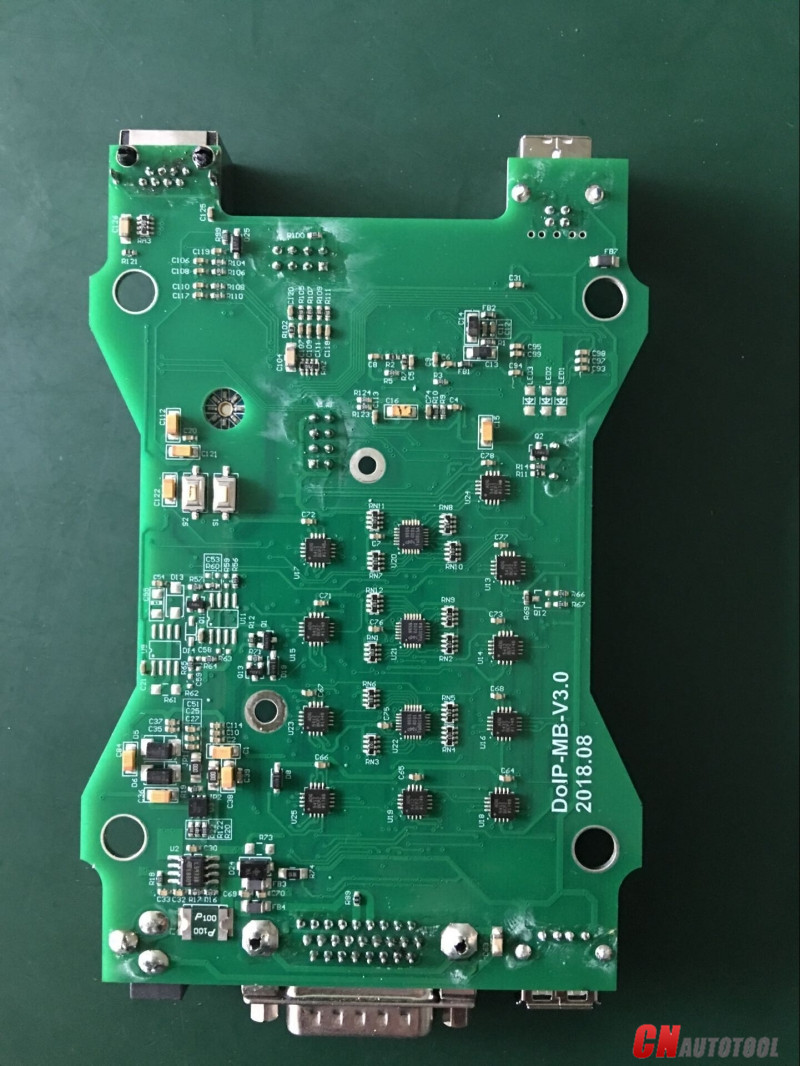 If you are looking for the BENZ xentry diagnostic vci with doip supported, you can choose the OEM Star c6 benz diagnostic tool.