Porsche Piwis 3 is software including diagnostics, coding, and lookup circuit diagrams, upgraded and developed by Porsche from Piwis 1 and 2 to improve user experience and performance.
However, not everyone can access this software, simply because Piwis 3 is quite expensive on websites. So that everyone can own this software, we will guide everyone how to install and use the software in the article below. Let's watch it together!
The main function of Porsche Piwis 3
Porsche Piwis 3 is a software that has quite a lot of functions, but we have listed below 9 main functions, including:
Diagnostic application
Programming and coding
Look up electrical diagrams
Read sensor values
Schedule a fault code check
Maintenance/repair
Functional testing
Logging
Filter
Activating actuator
Software information
Here is some information and hardware requirements of PC/Laptop to be able to use Piwis 3 given from manufacturer:
Version: V41.600.12 & V38.250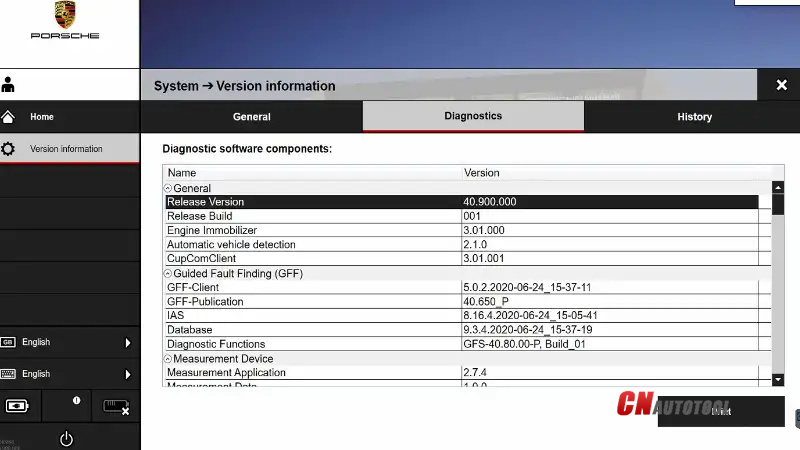 Supported languages: multi-language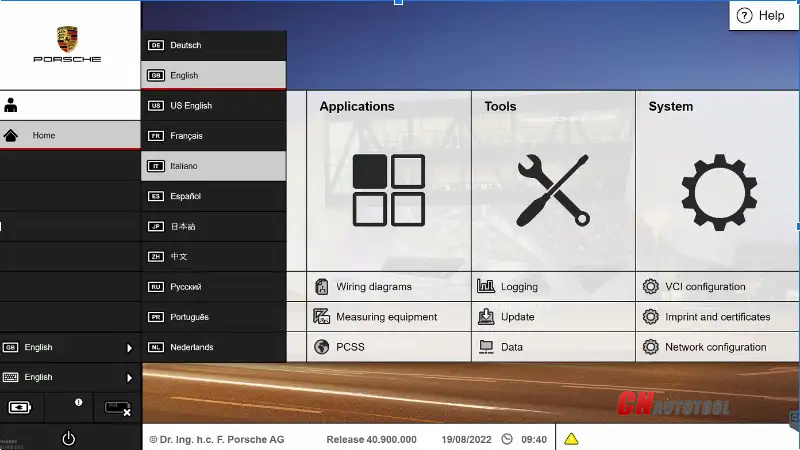 Recommended PC/Laptop configuration
Operating system: Windows 8 or 10 (64 bit)
Chipset: Intel Core-I5 2.3Ghz or stronger
Ram: 4Gb or more
Memory capacity: ~120Gb
Screen: Full HD 1920x1080p
Our technician recommends using laptop Panasonic CF54.
In addition, to use the software you need a connecting device, currently on the market there are 2 types of specialized equipment for Porsche is Vas6154 and Piwis tester 3.
Next, we will come to the important content of the article. this. Stay tuned below!
Porsche Piwis 3 manual
Complete the installation step and on your PC/Laptop screen, the software logo appears, Eurocartool will show you how to use Piwis 3 in the video below. Let's see together!!
Step 1: Access the Porsche Piwis software 3
Step 2: Identify the vehicle model and connected device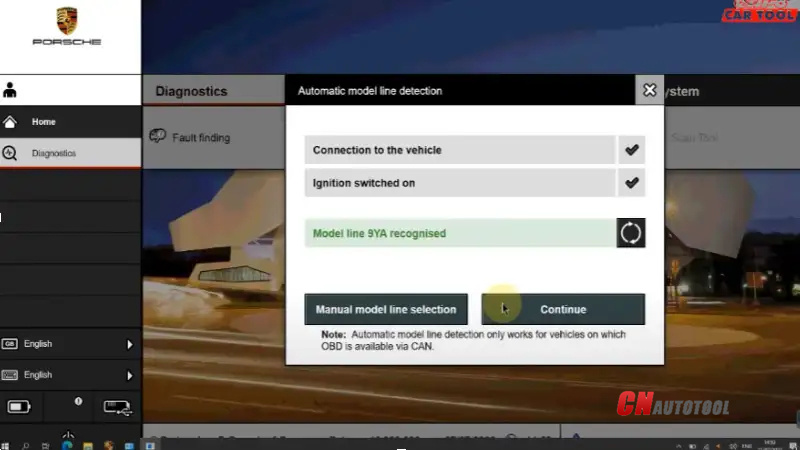 Step 3: Use the diagnostic function of the PIWIS software 3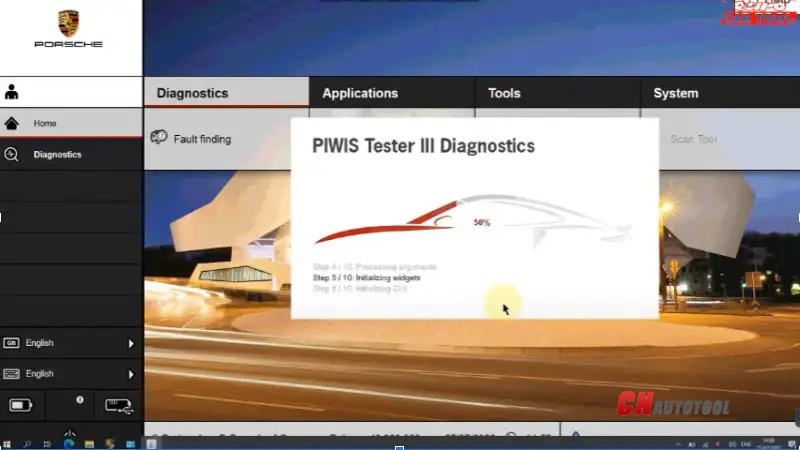 Step 4: Select Fault memory to diagnose the error (We currently working on Model 9YBAA1 – Porsche Cayenne 2022)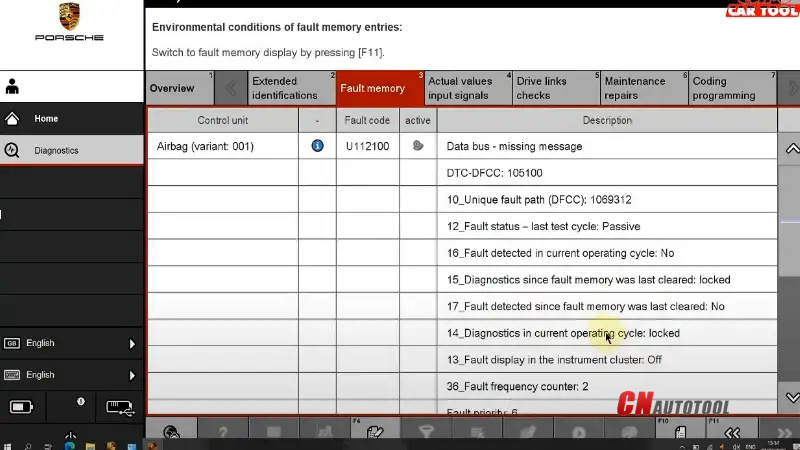 Step 5: Select Actual values ​​input signals – read actual sensor values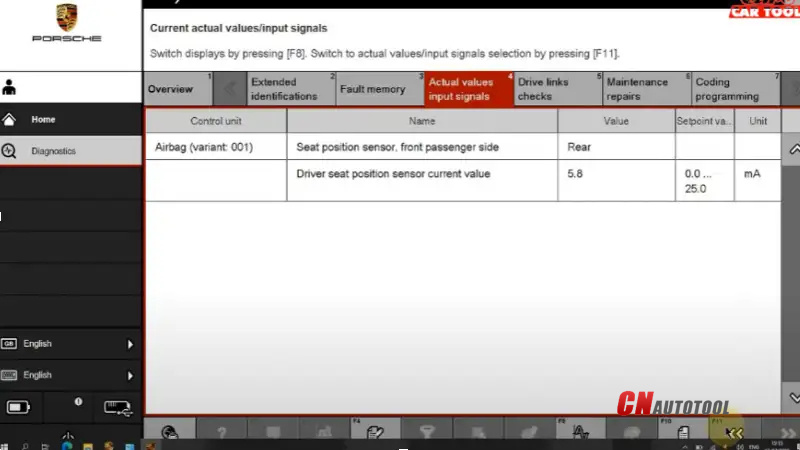 ​​Step 6: Select Maintenance repairs – provide repair options for the system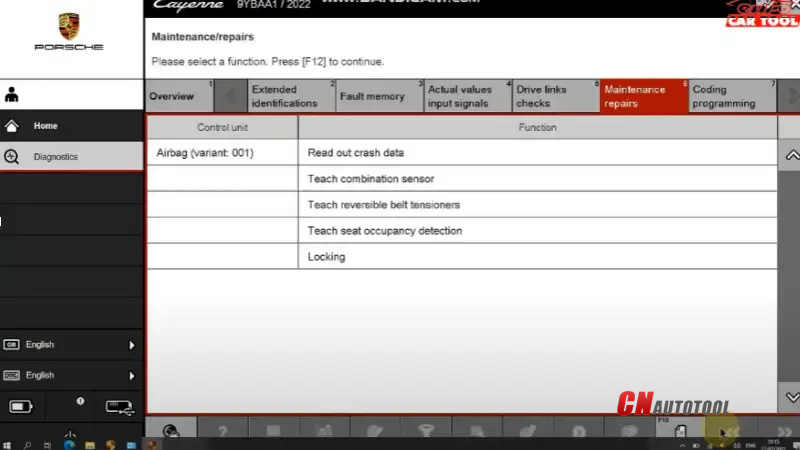 Programming/Coding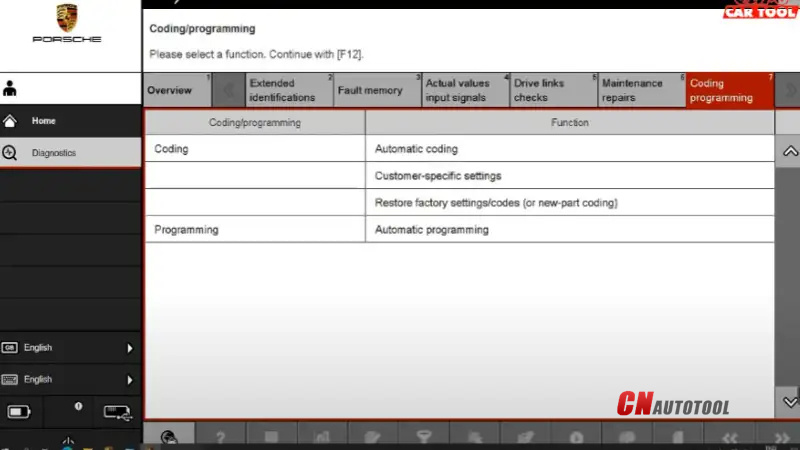 CnAutotool.com offer PIWIS Tester III Porsche PIWIS 3 Software, need know Piwis 3 Price just contact us:
Whatsapp: +8613530369152
Email: sale@cnautotool.com
Skype:cnautotoolcom