Hello, everyone I would like to show you a couple of tips and tricks for cummins insight. I am currently connected to an ecm image, but if you are connected to a live engine, then the procedure is going to be. The same first, let's have a look, how you can save a bit of time and remove the key off timer.
If you click on tools, options, then click on general and about in the middle of the page. You will see key switch timer. You can enable it or disable it. If you disable the keyswitch timer, then insight will not ask you to wait for 30 seconds or 100 seconds anymore, so you can save a bit of time there. I would suggest you that, if you're going to key off in certain occasions, then those occasions should be when you're dealing with after treatment faults, I would suggest you do a key of keon to verify that default codes still appear or have changed to inactive. Otherwise, for simple faults: like you're troubleshooting, a basic sensor, a pressure sensor, a temperature sensor you do not really have to key on key off, as the change is recorded immediately in the ecm. All you have to do here is tick or untick the box and click. Ok, my second tip is that you can customize the units of measure to your liking. If you click on tools, options, units of measure, then you can create a new custom group. You can name it, however, you like, and then you can base it on an existing group, so I will base the new one on usa values, for example.
Once you click. Ok, then, the system saves the new customized group for you, but then you can go ahead and click any property that you like, for example, oil pressure. If you would like to see a different value instead of psi. In this example, you can click on the drop down, menu and select kilopascals. The same applies to all other elements here from gallons, for example, to liters or imperial gallons, and once you are ready, you can apply the changes now the changes have been applied because my button has been grayed out and here on the top, you can select the current units of measure group. What you would like to use from now on. You will get an error if you are currently connected to an engine. I am connected on an ecm image at the moment and that's why this error appears. All I have to do is disconnect go back to tools, options, units of measure, and then I am free to select my second customized units group.
My third tip is that if you are dealing with a massive list of active fault codes, then you should not worry, because some of them are related to other fault codes. In my example, the ecm connector was disconnected, and then I keyed on. But if you have a lot of fault codes- and you do not know where to start from once- you have the fault codes window active, then click on tools and prioritized fault codes, then insight will prioritize the faults for you. But what I prefer to do always is go to quick serve online. Once I have my engine serial number selected or given it on the relevant field, then I click on fault, code, search engine, fault, code, analyzer, and then I am adding default codes here in this list. If I need more space, I can add more fault codes and when I'm ready, I'll, simply click analyze, then quick server online will analyze the fault codes. For me and give me the priority list, so in this case I would start with the first fault code and take it from there have a look at my website.
I've got a post on how to create a free, quick, serve online account which is unrestricted. You will see all the information that a manual of the paid version has it's unrestricted.
I will put the link at the bottom on the description. I also created two quick serve online courses: how to use quick serve online effectively. I've got two versions available. The premium version, which includes everything that you need to know about quick, serve online and the simpler version which is hosted on udemy. I will put the links at the bottom at the description. My fourth and last tip is that if you're used to open the fault code, troubleshooting three through the fault codes by double clicking on one of the fault codes always make sure that you keep your inside installation up to date through the update manager. That's very important to ensure that you follow the correct troubleshooting trees and that they're always up to date on your laptop or on your computer. The alternative solution is to go to quick, serve online and type the relevant fault code, which will allow you to always use the most up-to-date troubleshooting trees. My suggestion is also that you should only use insight to get the fault code number and then you should search for this fault code number in quick serve online.
Cummins INLINE 7 Data Link Adapter Cummins Truck Diagnostic Tool with Cummins Insite 8.5/8.7 Software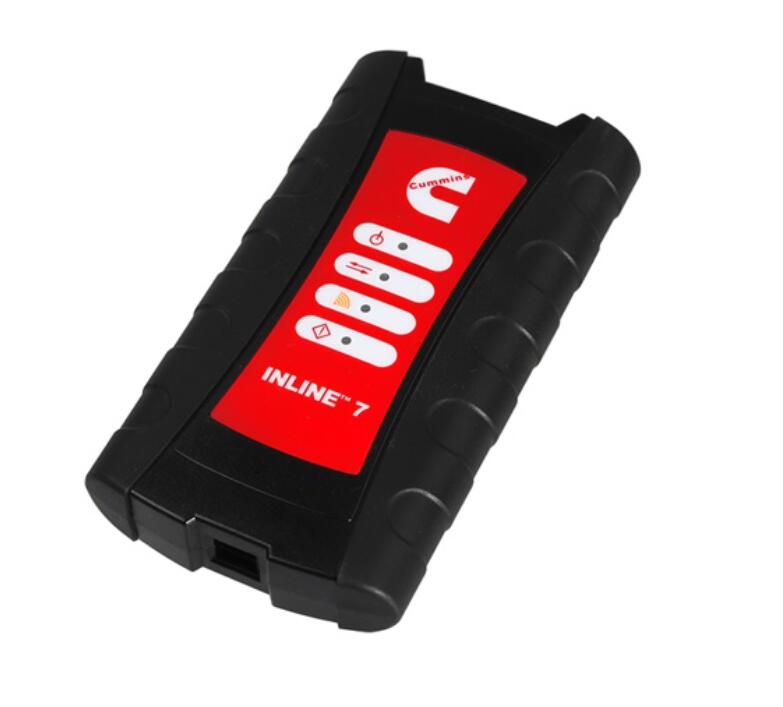 Cummins INLINE 7 Data Link Adapter Cummins Truck Diagnostic Tool with Cummins Insite 8.5/8.7 Software

I hope that my tips helped.