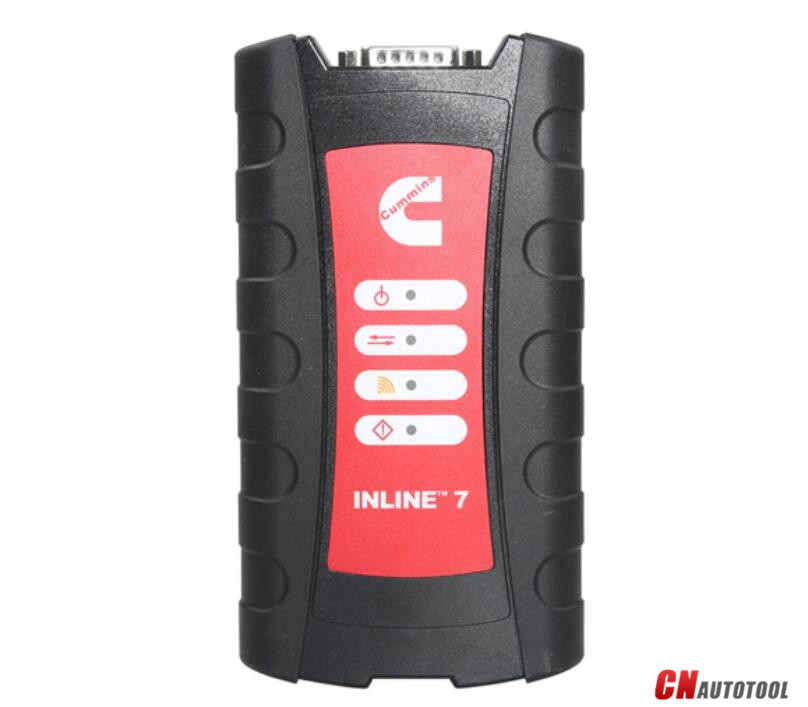 New Cummins engine diagnostic tool Cummins INLINE 7 Data Link Adapter has a faster processor, more robust algorithms, larger memory buffers and more sophisticated filtering than previous models while simultaneously accessing multiple vehicle data channels. INLINE 7 supports USB, WiFi and Bluetooth technologies in a single device. Cummins INLINE 7 Data Link Adapter with Insite 8.3 is new cummins software .
Notice before you activate:
1.Customers who install Chinese software can only use Chinese activation to start the software. If it is a different language, please activate the software in English.
The dealer code to be entered is different
Chinese dealer code 010C
English dealer code 086N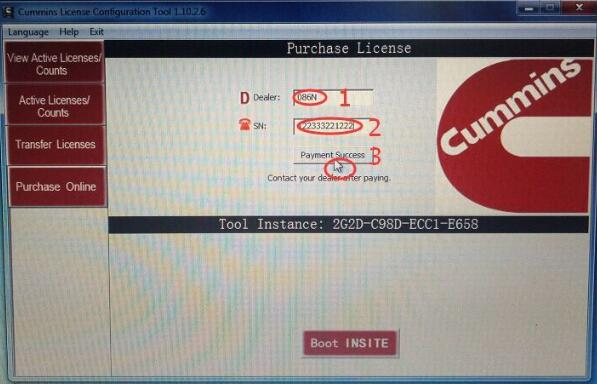 2.Can not start software from the inline software you installed ,must enter through the fleet activate software,boot insite way to enter into cummin software.
3.Once activation succeed,you can not change the computer,please do not exchange motherboard/memory/cpu . If you have changed,you need to re-submit the serial number to factory processing customer can activate.
So how to Activate Cummins INLINE 7 Cummins Insite 8.5 software?
Open the cummins 8.5 fleet tool activate the insite 8.5.0
Then click purchase online,input the serial number,you can check serial number on back of cummins inline 7,and the dealer code:086N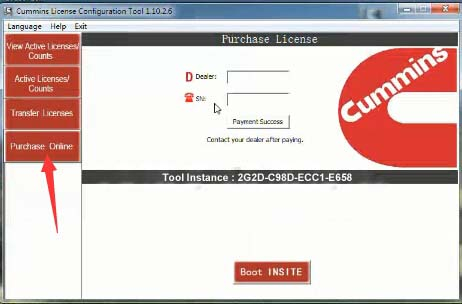 After input the info,click payment success.And send us the serial number.After authorization OK,we will inform you.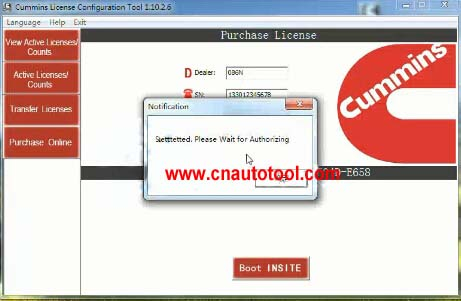 Then you start software from boot insite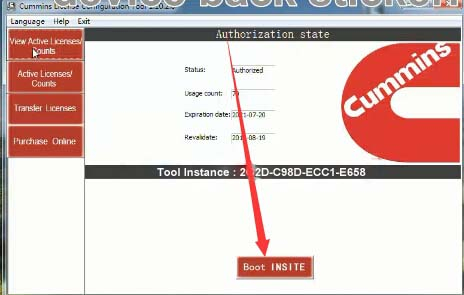 We offer technical support by team viewer , if you have any request , welcome to contact us any time www.cnautotool.com