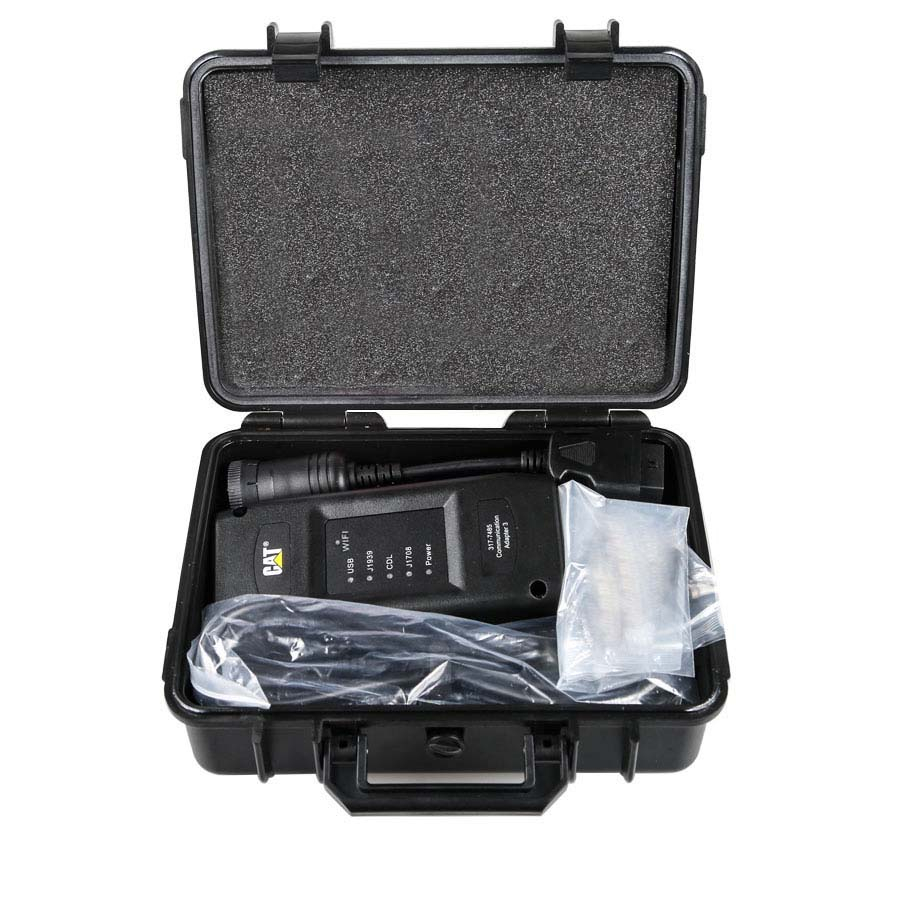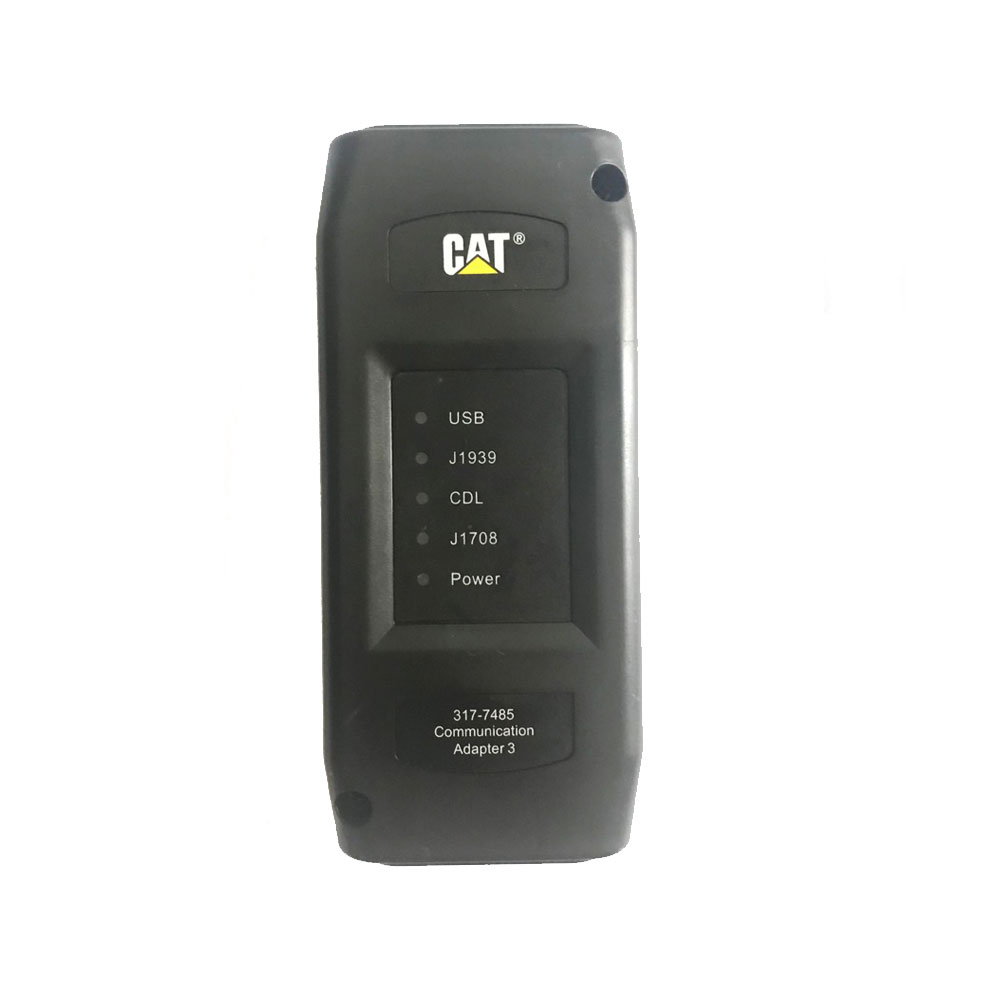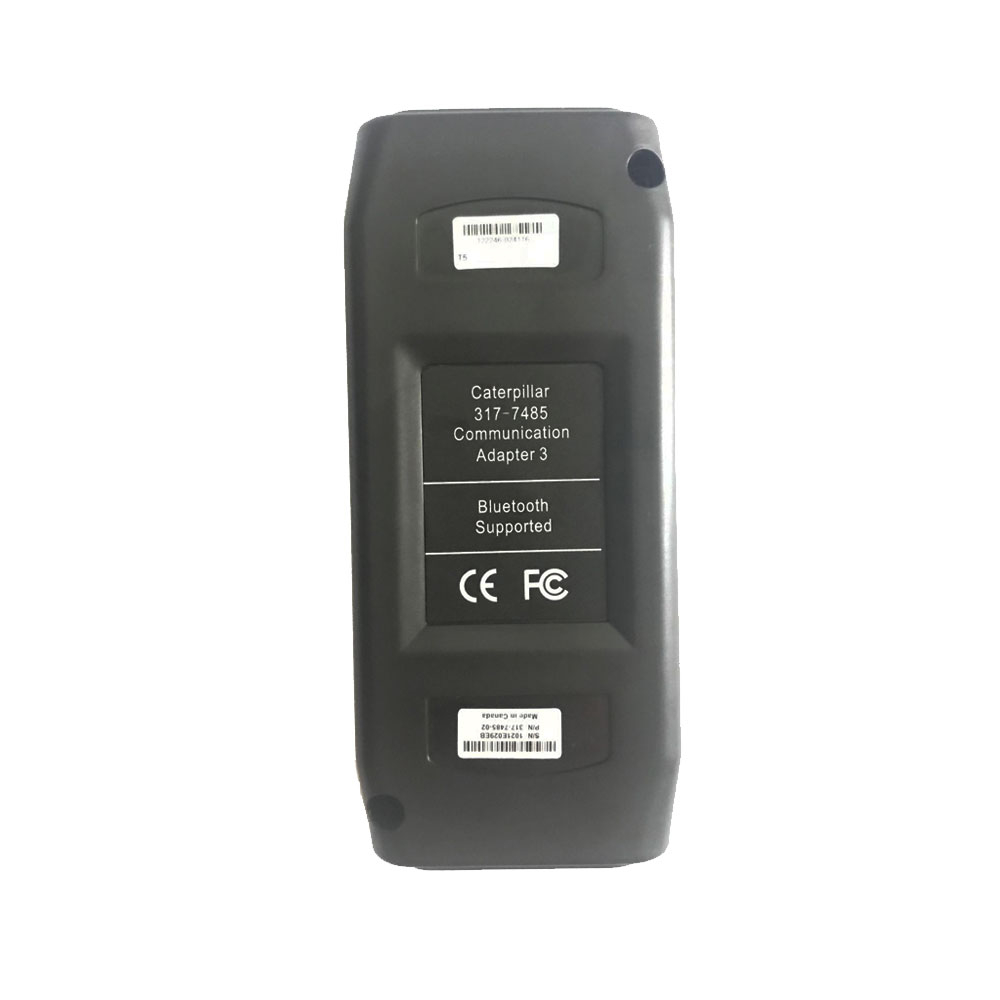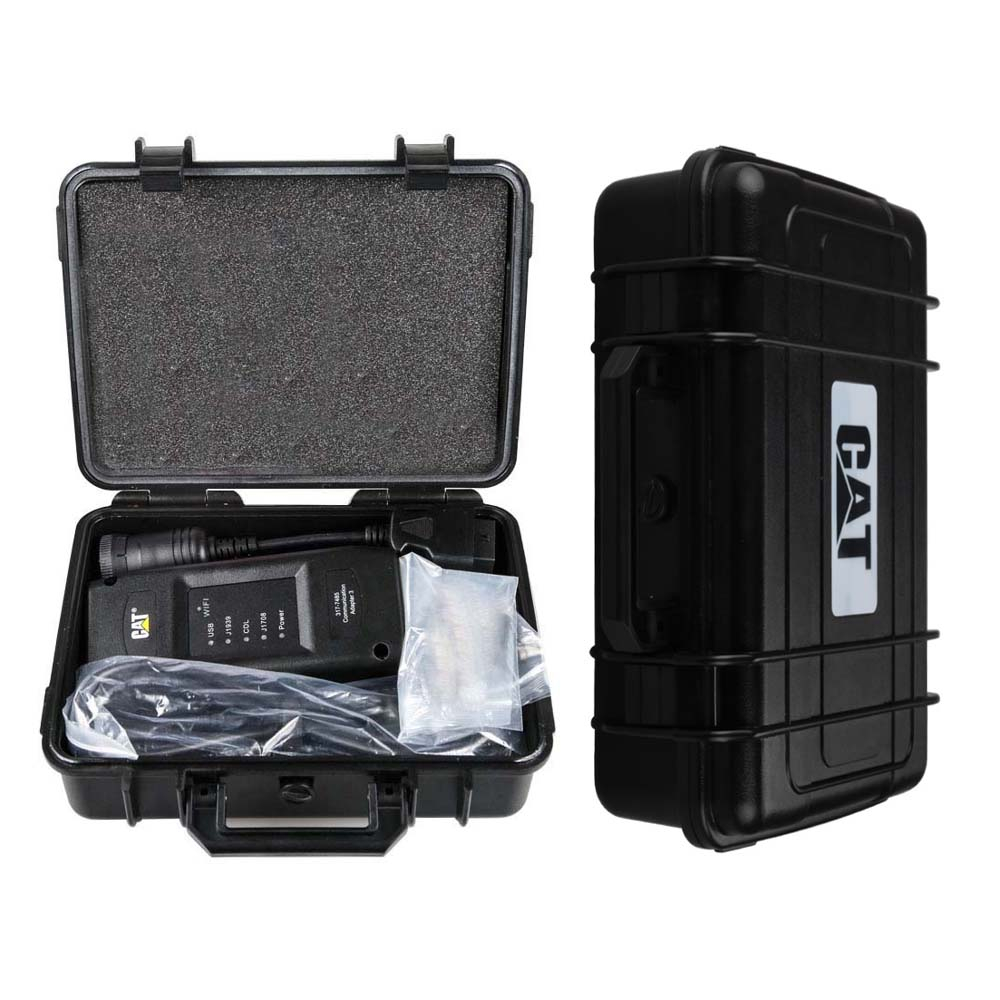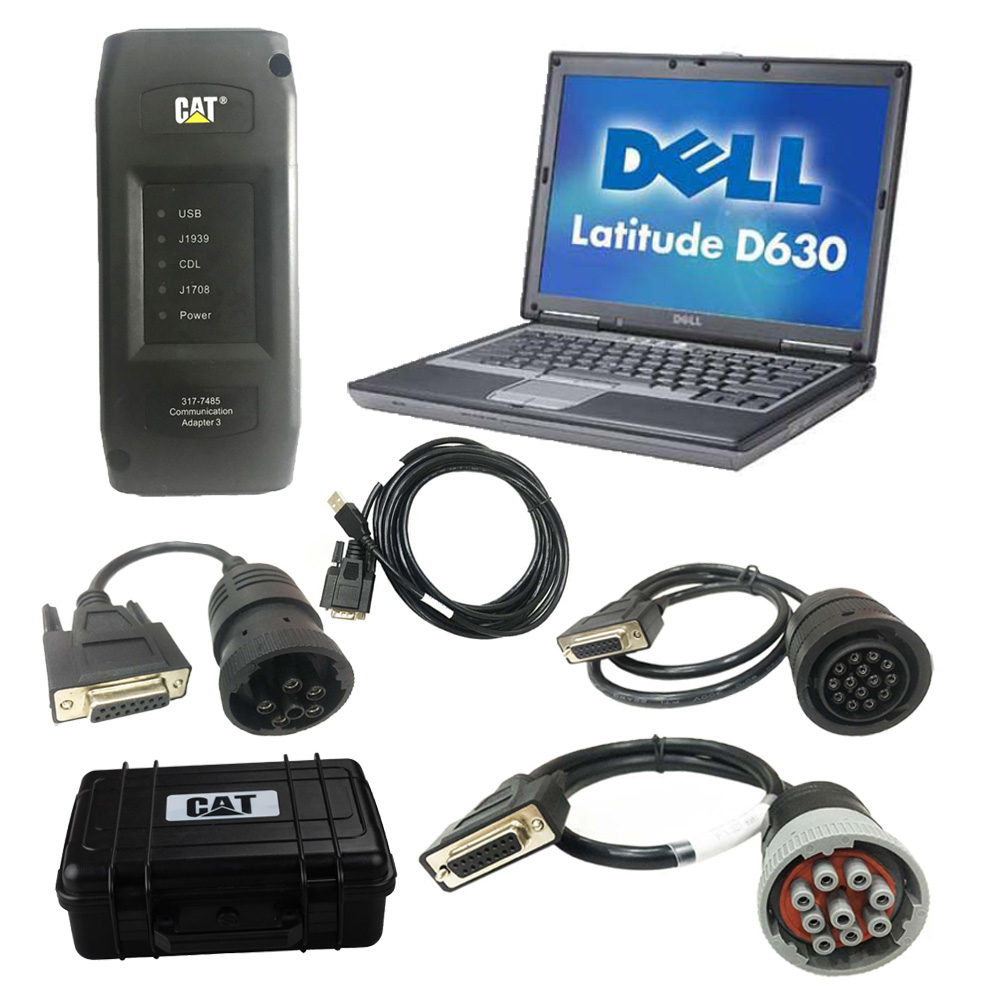 Caterpillar electronic technician 2022A (replaces CAT ET 2021C, 2021B, 2021A, 2020A, 2019C, 2019B) with WinFlash future is an updated version of the caterpillar dealer diagnostic software that can help technicians to diagnose existing and potential problems with their electronically controlled Caterpillar Engines and Machines.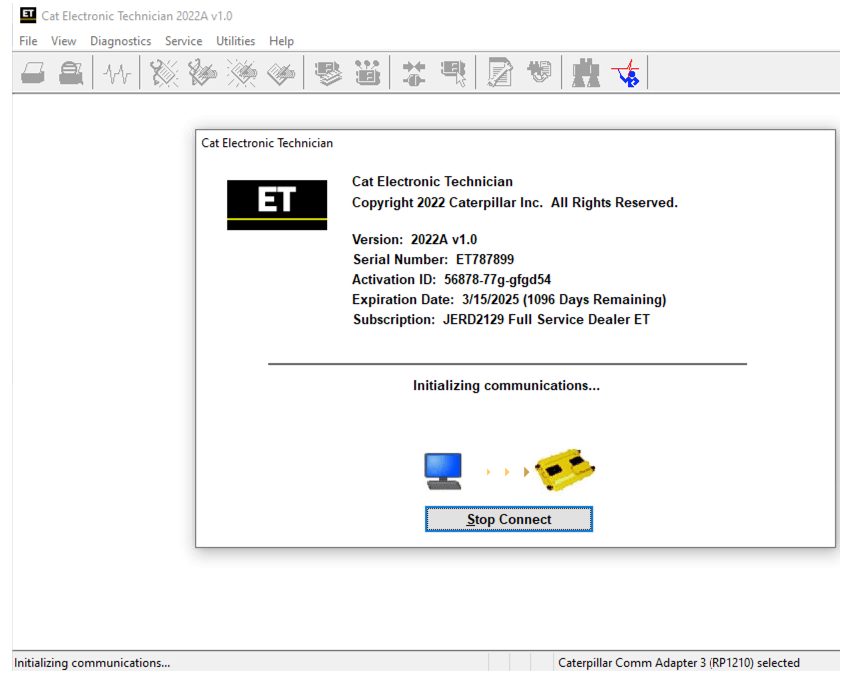 Caterpillar Electronic Technician (Cat ET) is diagnostic software required to communicate, diagnose and service electronically controlled Caterpillar engines and machines.
When connected to an Electronic Control Module (ECM), a technician has the ability to diagnose existing and potential problems, configure the product, and obtain data for analysis. This program works with the dealer diagnostic scanner Caterpillar Communication Adapter as well as RP1210 compatible diagnostic adapters such as Nexiq, DPA5 and others.
If you need Spare Parts Catalogue for CAT,please check here:2021 Caterpillar SIS CAT SIS Software Download & Installation Service
Note:This price only for one pc installation,if you want to install it for more pc,you need pay times.After payment,you will get the download link automatically,then please contact us to install it for you.
2022 CAT ET Diagnostic Software Features:
Date Version:2022A & 2019C
Languages:Multi-languages
OS:Window7,Window8 and Windo10
Activate Type:JERD2129 Full
Recommend Interface:Caterpillar ET4 Adapter (1:1 Made)
ONE year Free After-sale,if your software get error,tech team will fix it for you.
2022 CAT ET Diagnostic Software Functions:
Displays parameter status
Displays active diagnostics
Clear and View logged diagnostics
Performs Diagnostic tests
Print reports and diagnostic results
Perform calibrations
Displays current totals information i.e. fuel consumption, operating hours, etc.
Uploads new software (Flash Files) to ECM's
Integration to help files
Creates engine warranty reports
Package :
1.Used Dell D630 laptop
2.Real CAT et3 Comm Adapter III(it's best quality cat et 3,not adapter 2,please check Communication port)
3.USB Cable (From device to your computer)
4.J1939/J1708 9PIN Cable (from device to your truck)
5.6PIN Cable (for old truck)
6.14PIN Cable(for new truck)
7.Plastic box
What's New – 2022A
Microsoft® Windows™ 11 Compatibility
Service tool testing has been performed and the service tool is compatible with Windows 11.
ECM File Replacement Compare Feature
The service tool now has an ECM Replacement File Compare feature for troubleshooting purposes. This feature allows the user to compare one ECM replacement file with another from within the ECM Replacement feature screen. The feature will highlight the differences between the selected files as a whole or the user may select the "only show differences" checkbox.
Configuration Group Headings on ECM Replacement Feature
In order to help the user find ECM replacement configuration items easier, configuration items in the ECM Replacement, Fleet Configuration, and Product ECM features are now grouped under their group sub-headings, as is done in the main configuration feature.
CAT ET 2022A Support Models:
Engines:
Electric Power
Electric Power Generation
Industrial
Marine Power Systems
Oil and Gas
Machines:
Articulated Trucks
Asphalt Pavers
Backhoe Loaders
Cold Planers
Compactors
Dozers
Drills
Excavators
Feller Bunchers
Forest Machines
Forwarders
Harvesters
Hydraulic Mining Shovels
Knuckleboom Loaders
Material Handlers
Motor Graders
Off-Highway Trucks
Pipelayers
Road Reclaimers
Site Prep Tractors
Skid Steer and Compact Track Loaders
Skidders
Telehandlers
Track Loaders
Underground – Hard Rock
Underground – Longwall
Underground – Room and Pillar
Utility Vehicles
Wheel Dozers
Wheel Excavators
Wheel Loaders
Wheel Tractor-Scrapers

2022 CAT ET Diagnostic Software  Video Display:

For more information about Car Diagnostic Scanner ,please visit our website sale@cnautotool.com