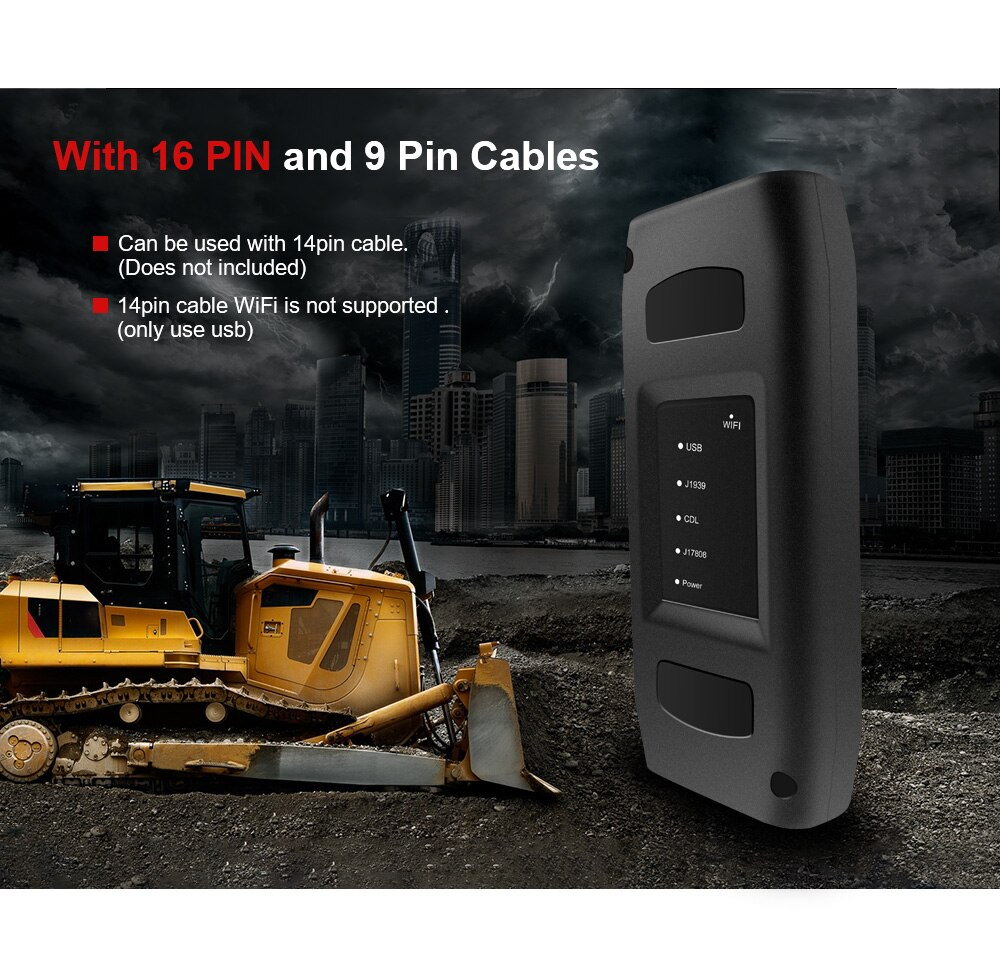 What is the Cat et diagnostic tool?
Diagnostic tests and calibrations can also be performed. The CAT Caterpillar ET diagnostic tool enables service technicians to reprogram ECMs, reconfigure control system parameters, fine-tune performance or diagnose the root cause of failures in the first place.
What is Cat et software used for?
CAT Electronic Technician (ET) Cat® ET is diagnostic software that helps technicians diagnose existing and potential problems with their electronically controlled Caterpillar engines and machines. The software accesses information when connected to the Electronic Control Module (ECM).
What software does Caterpillar use?
CATERPILLAR ELECTRONIC TECHNICIAN Caterpillar Electronic Technician (Cat ET Software) is diagnostic software used by Caterpillar dealers. Electronically controlled Caterpillar engines and machines need it for communication, diagnostics and service.
What is the best communication equipment for CAT engine?
CATERPILLAR DIAGNOSTIC SOLUTION (LAPTOP INCL.) CATERPILLAR DIAGNOSTIC SOLUTION (LAPTOP INCL.) This is the only communication device recommended for CAT and the only device with the CAT Data Link (CDL) protocol required for proper communication with the CAT engine.
Caterpillar ET 3 Main Features :
1. Latest Version:2022A/2021B/2019C(optional)
2. Supported Operating System: Windows 7 32 bit, Wnidows 7 64 bit, Windows 8/8.1 32 bit, Windows 8/8.1 64 bit, Windows 10 32 bit, Windows 10 64 bit
3. We will activate it after installing 2022A/2021B/2019C version software.(After the installation , please contact us help you active the software by remote)
4. Supported Language: Chinese(Simplified), Danish, German(Germany), French(France), Portuguese (Portugal), Japanese, Spanish (tradition), Italian(Italy), English(America)
5. Support caterpillar diagnostic till 2022
Caterpillar ET 2022A is a good replacement for the CAT ET 2019C, 2021B Electronic Technician Diagnostic Software. 2022A Caterpillar Electronic Technician software With CAT ET 3 Cat caterpillar adapter 3 support caterpillar diagnostic till 2021.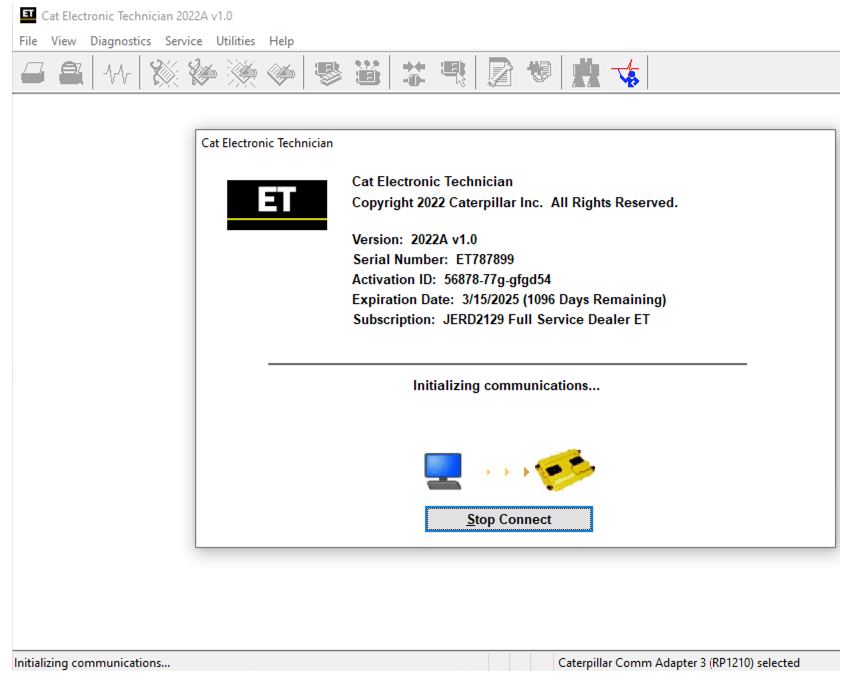 With the CAT Diagnostic Tool, you can:
View active and logged diagnostics
View events where irregularities occurred and were logged by the ECM
View the status of a group of parameters (temperatures, pressures, etc.) simultaneously
Record and log performance data
Graph a group of status parameters
View the current configuration of an ECM
Change ECM configurations
Perform diagnostic tests
Perform calibrations
Print reports and diagnostic results
For some machine and engine products, additional functionality has been included with the service tool program
Product portfolio
What's New – 2022A
Microsoft® Windows™ 11 Compatibility
Service tool testing has been performed and the service tool is compatible with Windows 11.
ECM File Replacement Compare Feature
The service tool now has an ECM Replacement File Compare feature for troubleshooting purposes. This feature allows the user to compare one ECM replacement file with another from within the ECM Replacement feature screen. The feature will highlight the differences between the selected files as a whole or the user may select the "only show differences" checkbox.
Configuration Group Headings on ECM Replacement Feature
In order to help the user find ECM replacement configuration items easier, configuration items in the ECM Replacement, Fleet Configuration, and Product ECM features are now grouped under their group sub-headings, as is done in the main configuration feature.
Contact us if you need Caterpillar Diagnostic Scanner,our website sale@cnautotool.com