The Cummins INLINE 7 Data Link Adapter is designed to function with a wide array of Cummins, Cummins NLINE7 adapter supports USB connection.
INLINE 7 is fully compliant with the Technology and Maintenance Council's RP1210 standard and supports three simultaneous CAN connections and offers baud rates of 250k, 500k and 1 megabaud.
INLINE 7 supports several other protocols such as J1708, J1587, ISO15765, ISO9141 (K and L line).
Cummins Inline Data Link adapter Notices:
1. Software Version: Cummins Inline6 data link adaper with Insite V7.62 and Inline 7 adapter with INSITE V8.7 (2021 Year)
2. Supported Multi-Languages: English, French, Dutch, Spanish,Portuguese,Hungarian, Indonesian, Turkish, Norwegian, Japanese, Korean, German, Italian, Danish, Russian, Polish, Swedish, Romanian, Finnish,
3. Support Four Functional Levels: Basic, LITE, RSGR, and Pro
4. Cummins Insite programmer able installed on Windows 7 and Windows 10.(Windows 10 no need activate )
5.The lastest Insite 8.7 programmer confirmed it working on Cummins Inline5,Inline6 and Inline7 data link adapter,You can use it for Diagnostic and ECU Data ReFlash.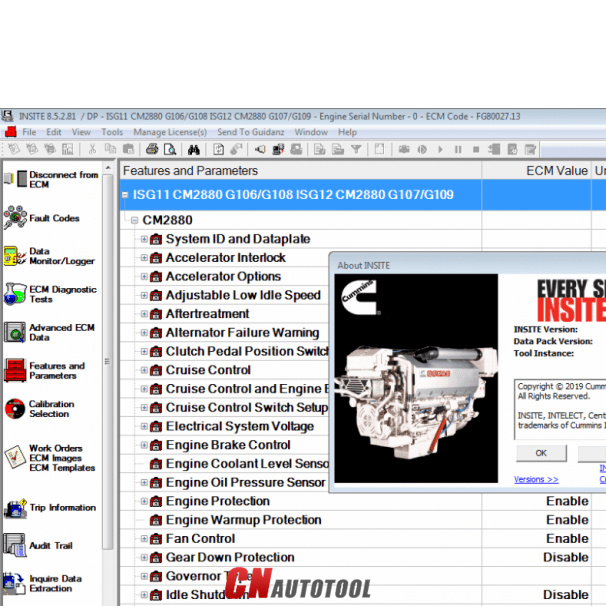 INLINE 7 Data Link adapter is capability with OEM Truck diagnostic Programmer and third-party service tools, list as the following:
Cummins INSITE 8.7
Cummins PowerSpec
Volvo PTT
VCAD Elite Mack/Volvo
Detroit Diesel Diagnostic Link
CAT Electronic Technician (On-Highway only)
Navistar® -ServiceMaxx Fleet Pro
Bendix ACom
WABCO Toolbox
V-Mac Service Tools
Allison DOC® For PC Service Tool
Allison DOC® for Fleets (1000/2000/3000/4000)
Eaton ServiceRanger
Freightliner ServiceLink
International DLB, Intune, and IPC v2.02
International ServiceMaxx
PF-Diagnosis
and many more!
Cummins Inline Insite Diagnostic Programmer Function:
1.Trip and vehicle information
2.Parameter and feature adjustment
3.Accurate problem diagnosis
4.Complete wiring diagram sand sensor location maps
5.Step-by-step troubleshooting information
6.Fault tree information
7.Fault code and symptom-based diagnostics
8.Engine diagnostic tests
9.Tools to create templates for a group of vehicles
10.Fleet management/driver reward programs
11.Audit trail information
12.Enhanced ECM security
What's in INLINE 7 Truck diagnostic kit ?
1pc x Cummins INLINE 7 Data Link Adapter
1pc x DB26Pln-OBDll Cable
1pc x USB Cable
1pc x DB26/2Pin/3Pin Cable
1pc x DB26/9Pin Data Link Cable
1pc x 3Pin Connector
1pc x 3Pin Connector
1pc x  Second Hand Laptop Lenovo X220 Laptop (All software activated. All system ready to use)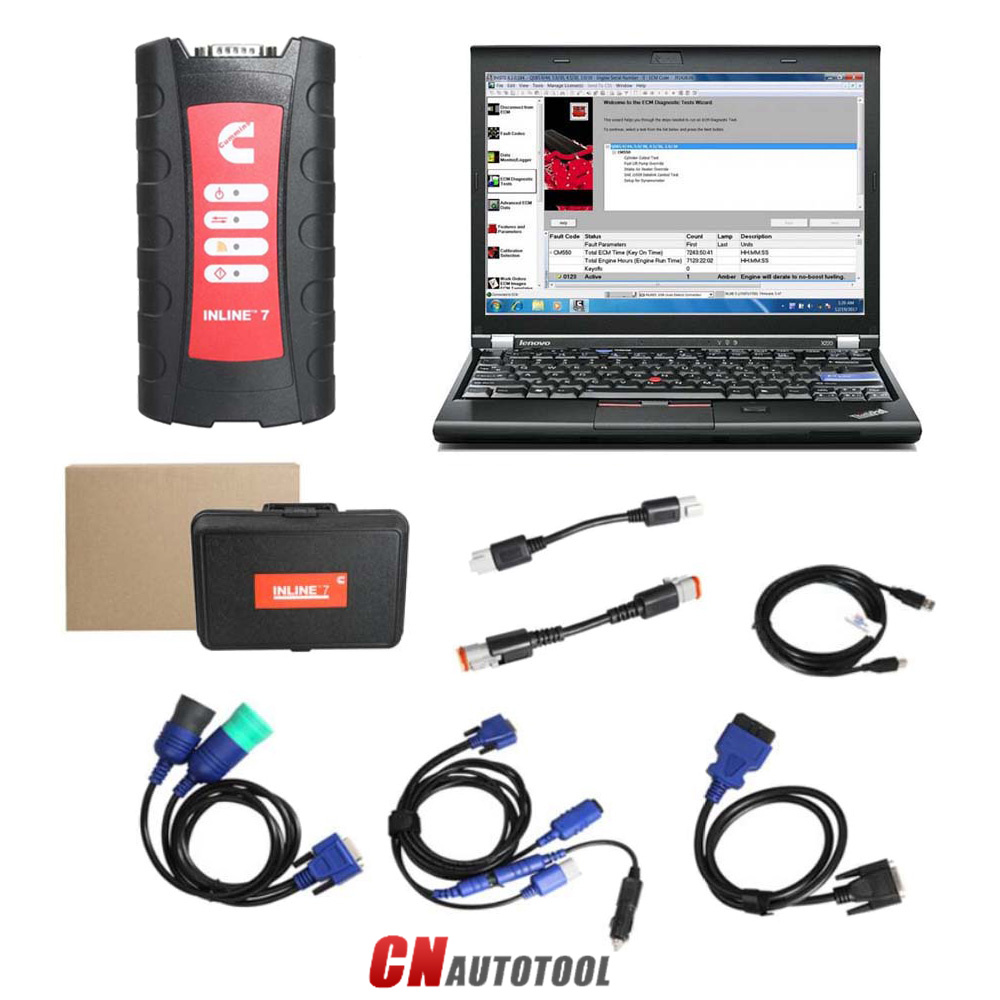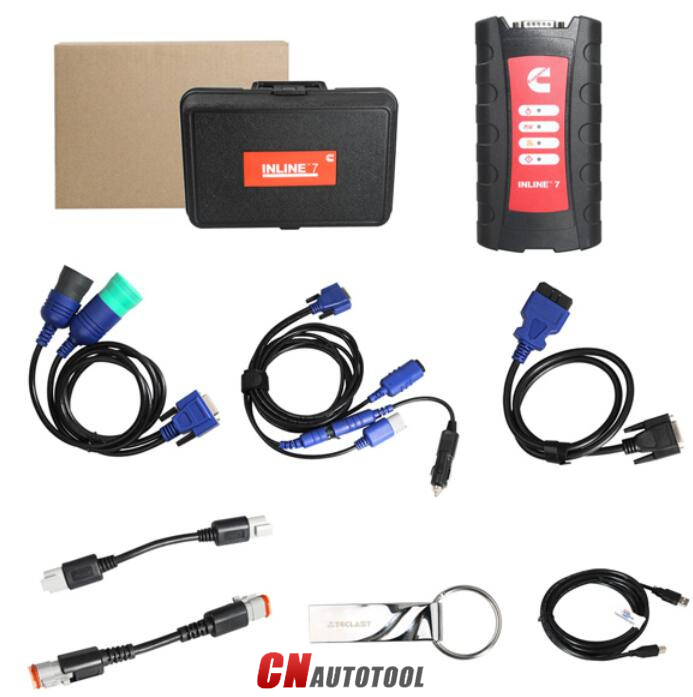 FAQ
Q:The Cummins INLINE 7 data link adapter Can you install both the 8.5 and 8.7?
A:No , cant install 2 software on same system ,thank you