Best Quality 2020C CAT Caterpillar ET Diagnostic Adapter III:


Update the firmware:
1)Connect CAT Comm Adapter 3 (CA3) to Diagnostic Port on the Engine (Key switch: ON).
2)Open CAT Communication Adapter 3 Toolkit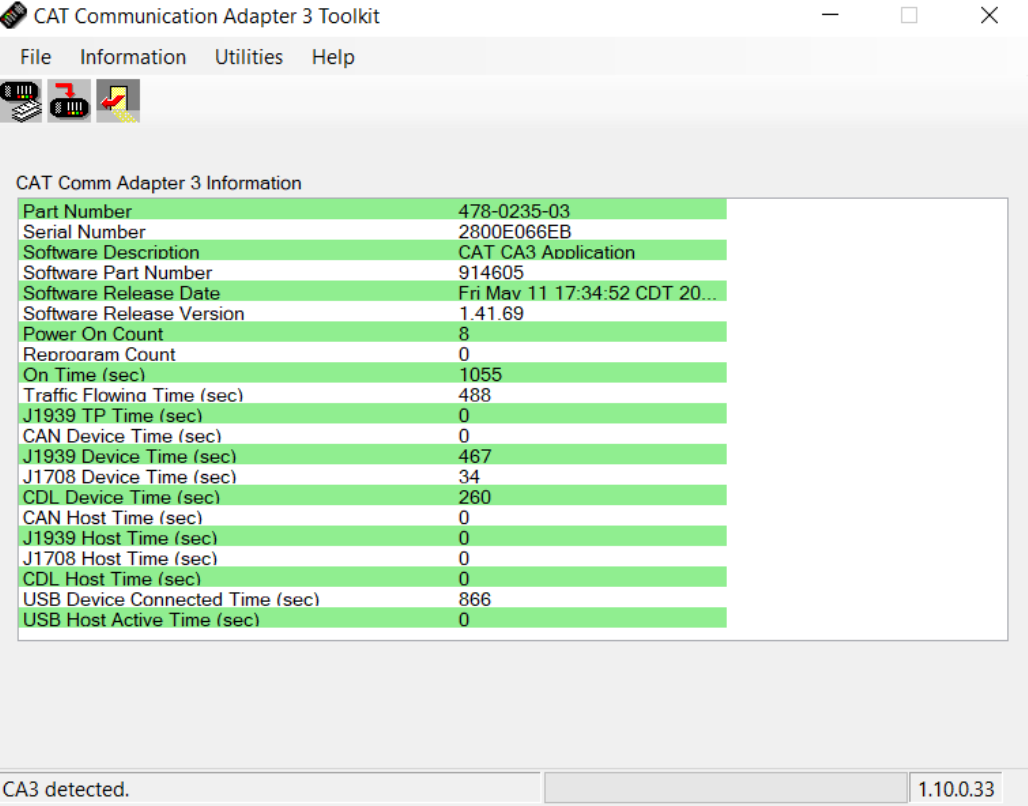 3)Select the middle Application Firmware Flash icon button which displays the options for firmware upgrades, or through Utilities – Reprogram CA3 menu.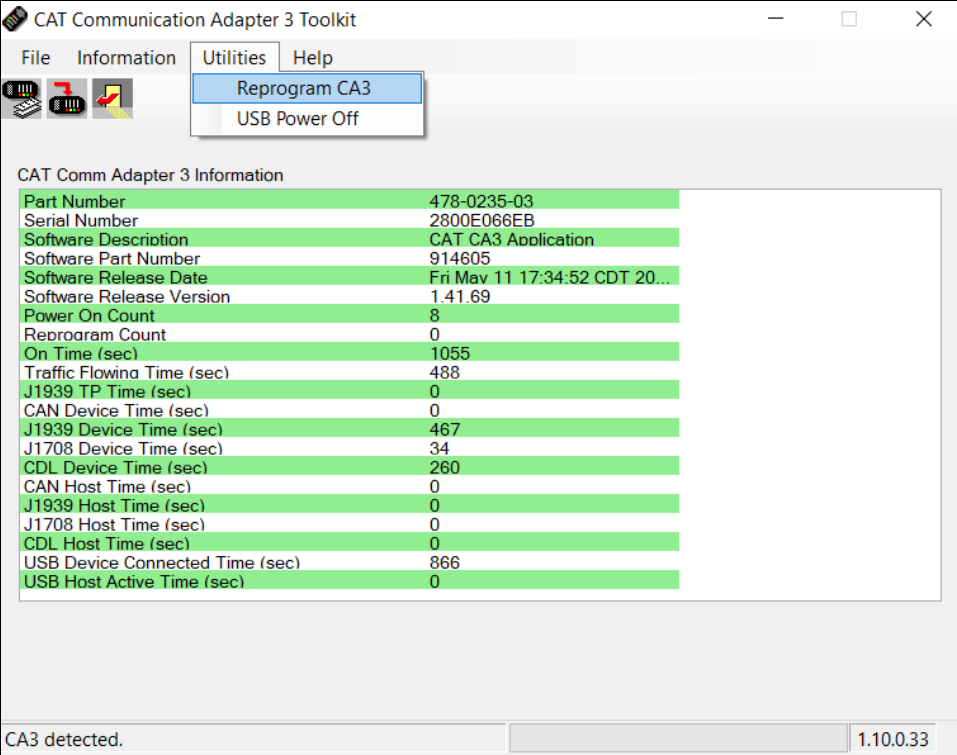 4)Select a file to flash by clicking Select File, browse to (default: Program Files/ Program Files x86 – Caterpillar Inc – Comm Adapter 3 – Firmware) and select the file.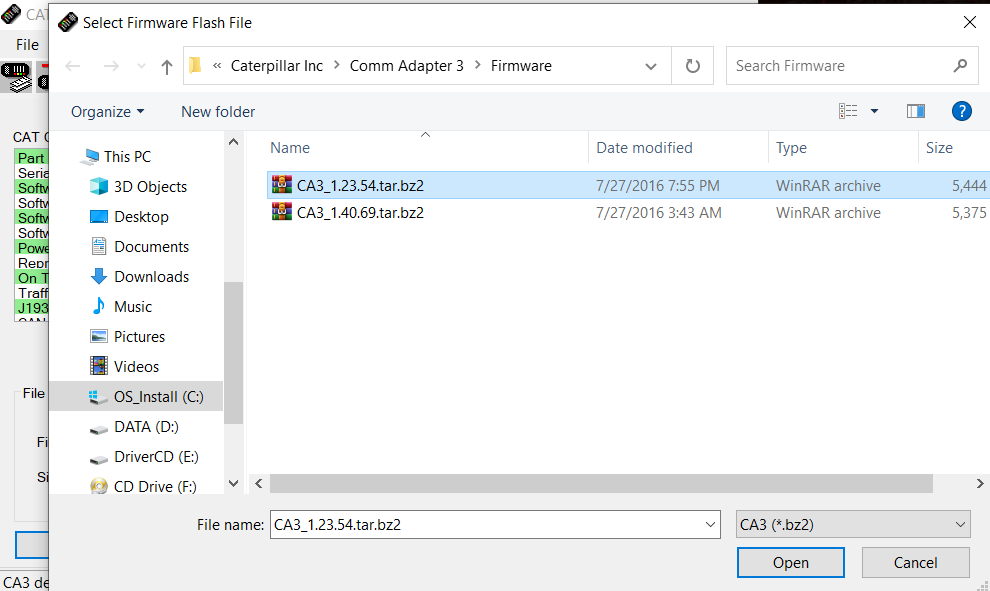 5)Click Open.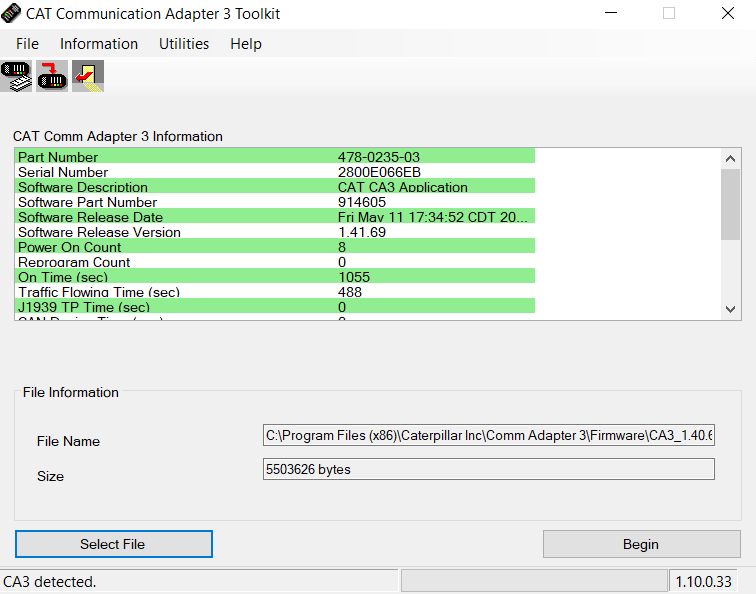 6) Click Begin to send the file. Files of the type ".bz2" for example, "CA3_1.23.54.tar.bz2".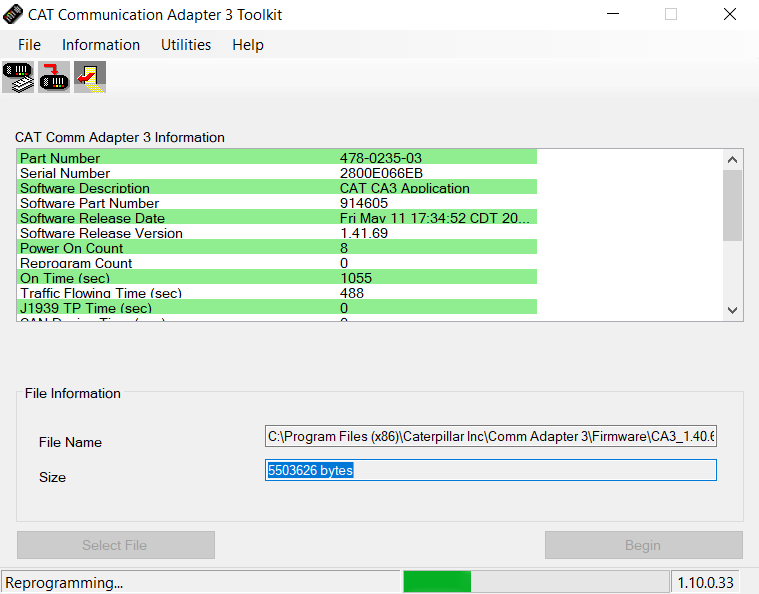 7)The file transfer takes approximately 2 minutes, at which point the following
dialog box with the following message will display: "The file transfer was successful. Please wait while the CA3 is reprogrammed and then resets". Click OK.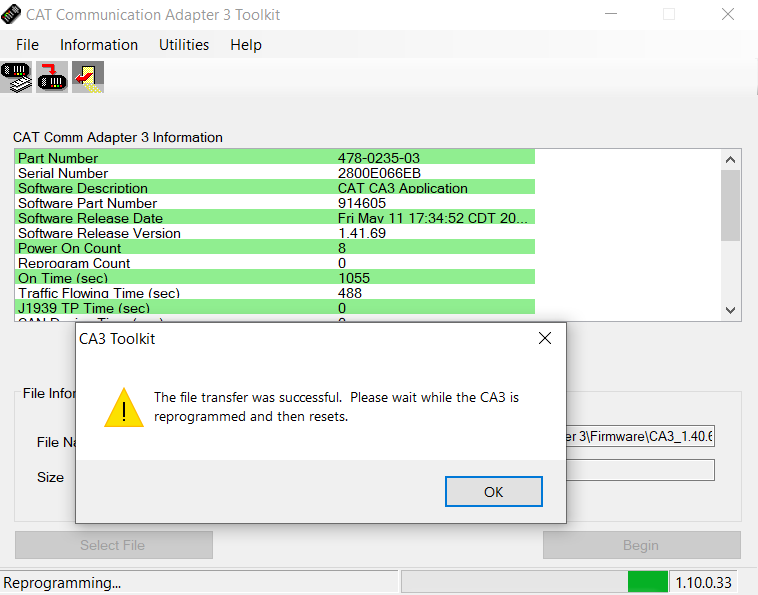 8)The CA3 Display Indicator Lights flashes in sequence while the new firmware is installed. When the installation is complete, the lights stop flashing. The entire transfer and installation process takes less than 4 minutes.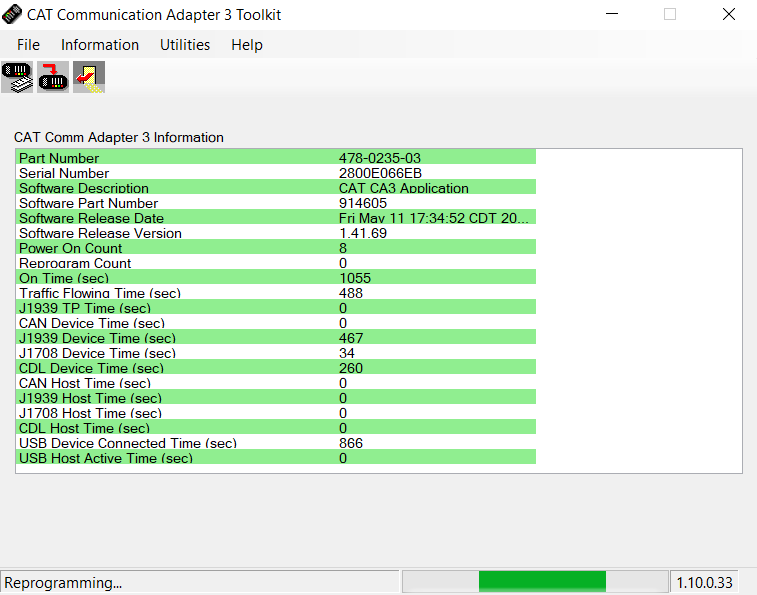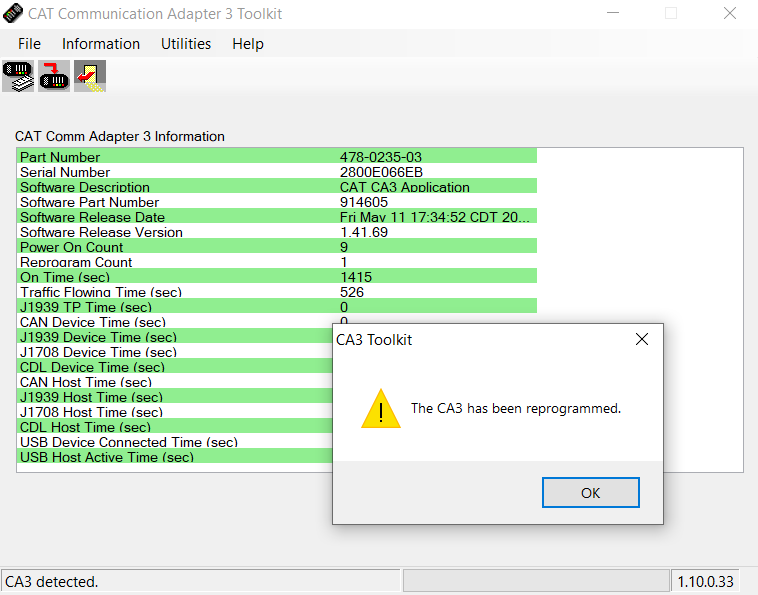 9)Click the Exit icon button on the right to exit the Toolkit.