How to Fix XTOOL X100 PAD Stop Working after Updating?
Here offer the solution to solve a problem of XTOOL X100 Pad- cannot start normally and only shows xtool logo after updating.

For this issue, CnAutotool.com engineer offered the suggestion as follows.
If the Xtool x100 pad can't start normally after updating, You must flash the device to make the tool work again. and we'll arrange the technicians to help you remotely flash the device via TeamViewer.Please provide the SN (serial number )and the order number of your x100 pad before applying for device flashing
What you need to do is that connect x100 pad key programmer to your computer by USB cable before remote.
XTOOL X100 PAD Key Programming (Immobilizer)Features:
1.New keysprogramming
2. PIN Code reading with EEPROM
3.Hexadcimal editor(Win Hex)
4.Reads keys from immobilizer's memory
5.New immobilizerprogramming
6.Vehicle Identification Number programming
7.Reset ECM & reset immobilizer
8.New remote controller programming
9.With full and strong database for the most important vehicle makes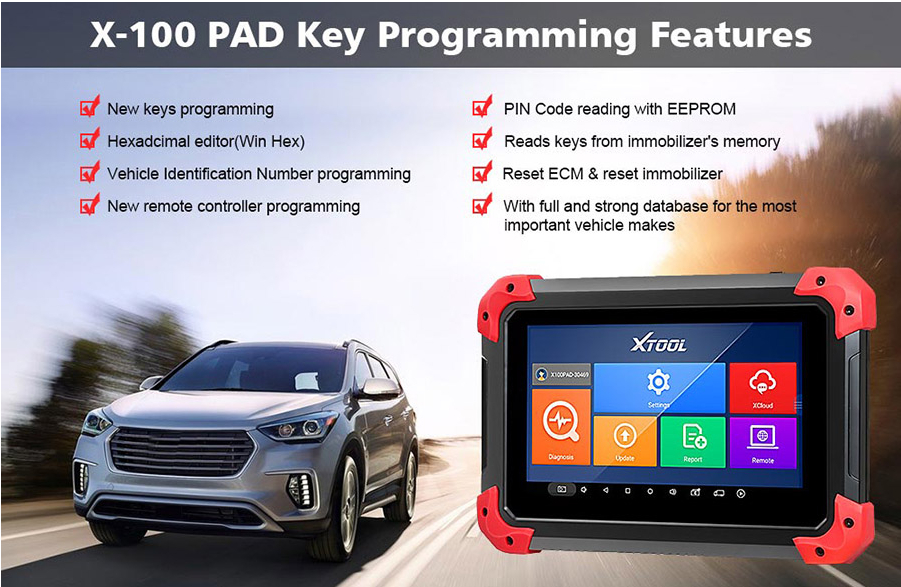 Kindly note: We are the authorized dealer of XTOOL and we are responsible for the products from our website: sale@cnautotool.com
If you purchased the item from other websites, please contact the seller for help.