Here comes the first tablet key programmer in the word! It not only provides customers with professional key programming, but also the most needed special functions for workshop.

1.Language: English, Spanish, French, German, Norwegian, Russian, Persian, Arabic, Polish, Hindi and Portuguese
2.Free Update Online for Two Years
What's the difference between new X100 Pad and old X100 Pad?
Old X-100 Pad comes with extra VCI box. New X100 pad with built-in VCI, provides more stable communication. New X100 PAD contain all functions of old X100 PAD .
XTOOL X100 PAD Functions:
1.Key programming
2.Oil Reset/Engine oil light reset
3.Odometer Adjustment
4.Tire Pressure Warning Light Reset (Manual Operation)
5.Timing belt light reset (Manual Operation)
6.EPB Electrical Parking Brake Adaptation
7.TPS Throttle Body Adaptation
8.Steering Angle Calibration
9.Battery Reset
10.PIN Code Reading
11.Hexadcimaleditor(Win Hex)
12.OBDII Diagnosis
13.Support the latest vehicles with CAN BUS and UDS protocol
14.Update Via WIFI(always equip your device with the latest software)
15.More…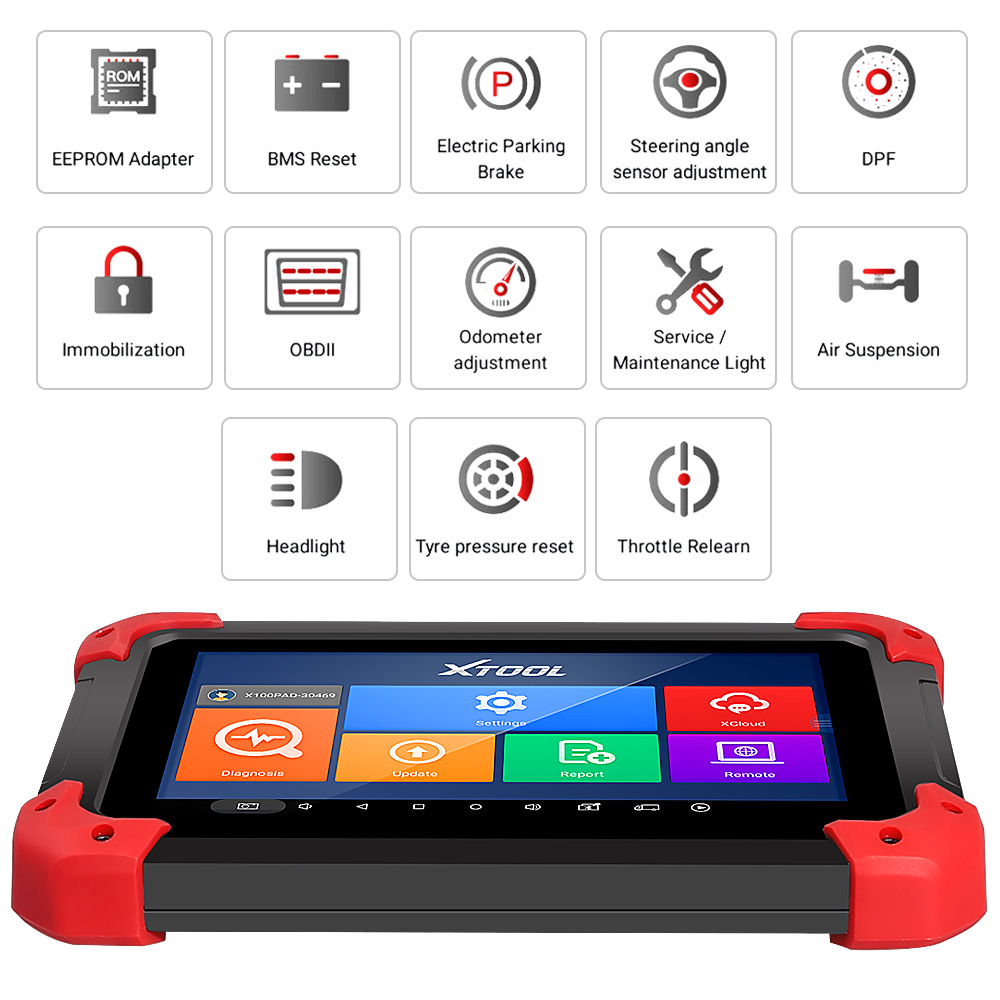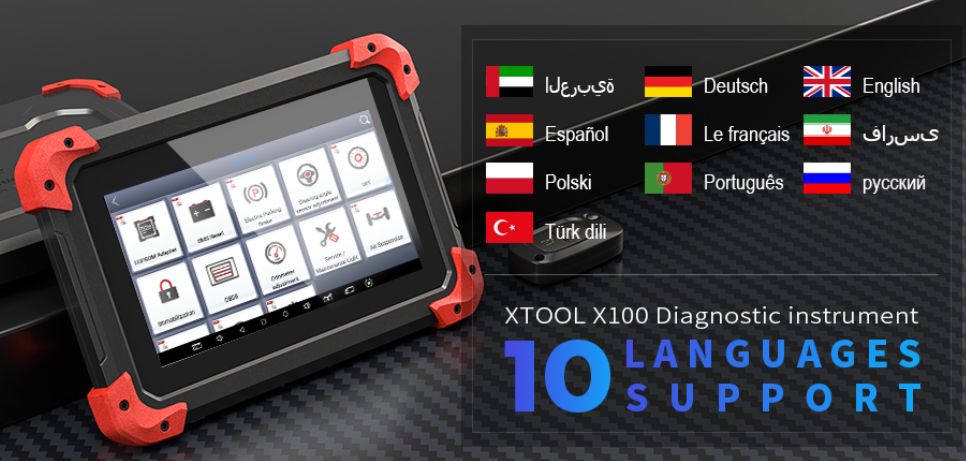 How to register xtool x-100 pad key programmer?
1.Well connect your xtool x100 pad with network/wifi
2.Power up the x-100 pad and welcome to main interface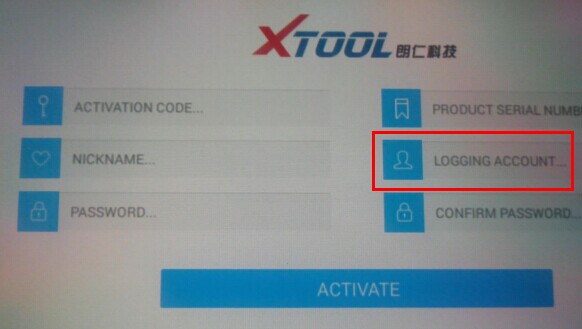 Press Login account and login with e-mail address
It will also require to enter "Activation Code" which you can find on the user manual
5. Complete all information and click "ACTIVATE" button
Note :Please DO NOT  forget your login e-mail address  and password. Otherwise you are on your own risk!!!
6. Activation complete brings the x100 pad main menu.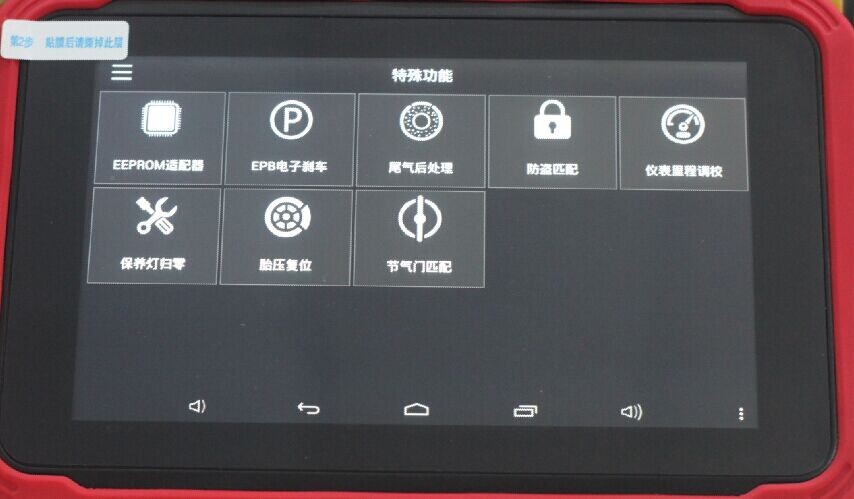 For activation code, you will find it on the cover of the user book. Serial number, you can find the information on about function of the PAD when you power on the PAD. Nickname you can use any name you want. For login account, please use your valid email address or phone number. For password, you can setup any number you like. PLEASE DO NOT forget the account and password you set up. They system will save it after done. Activation is a one time process. The diagnostic application will start after activation.
After you finished activation, when new software release in future, you can directly update your tool via WIFI.
See more infromation click https://www.cnautotool.com/goods-4977-Original+XTOOL+X-100+PAD+Tablet+Key+Programmer+with+EEPROM+Adapter+Support+Special+Functions.html