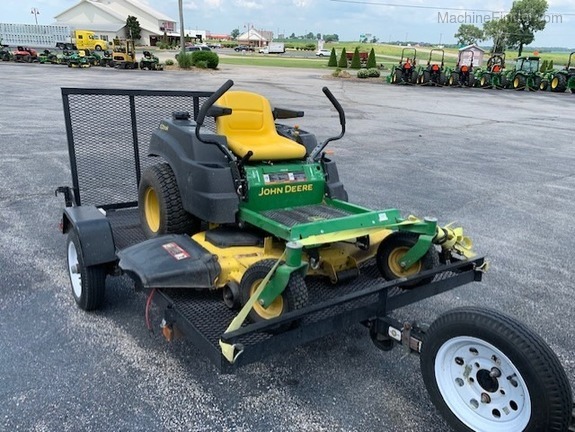 A brand new version of John Deere Service Advisor V5.2 for AG equipment is an offline application, that uses the Internet Explorer browser to communicate with the user.
Important Notice. Installation and activation are possible only with remote assistance using Teamviewer.
The laptops with ARM CPUs(Snapdragon 8cx, Microsft SQ1, etc) type are not supported!
Please let us know if you need to install Agriculture and Construction versions of the Service Advisor on the same PC before we process the order.
Unlike the previous version (John Deere Service Advisor 4.2) to work with the application you need:
Internet Explorer 11 (The shell)
Last version of Adobe PDF reader (you will be asked to download the last version before the installation process begin)
Last version of Java runtime environment (you will be asked to download the last version before the installation process begin)
The John Deere SA v 5.2.529 has a more stable driver version. Sa works with any Windows 10 edition.
The latest version of the Database dataset 2019/05 + updates to 2020/02 has all the new models' coverage and faster performance.
John Deere Service Advisor 5.2 System requirements:
– O.S.: Windows 7 Pro/Ultimate; Windows 8 Pro, Windows 8.1 Pro, Windows 10 Home/Pro
– CPU: Any CPU for Windows platform
– RAM: 8 GB of system memory
– Hard Drive: 150 GB of available space
Heavy Duty Truck Scanner JD Service Advisor v5.2 support only Genuine JD EDL V3 DLA Adapter kit (The previous version V2 USB and BT is also supported). If you're using any other diagnostics tool we do not make any warranties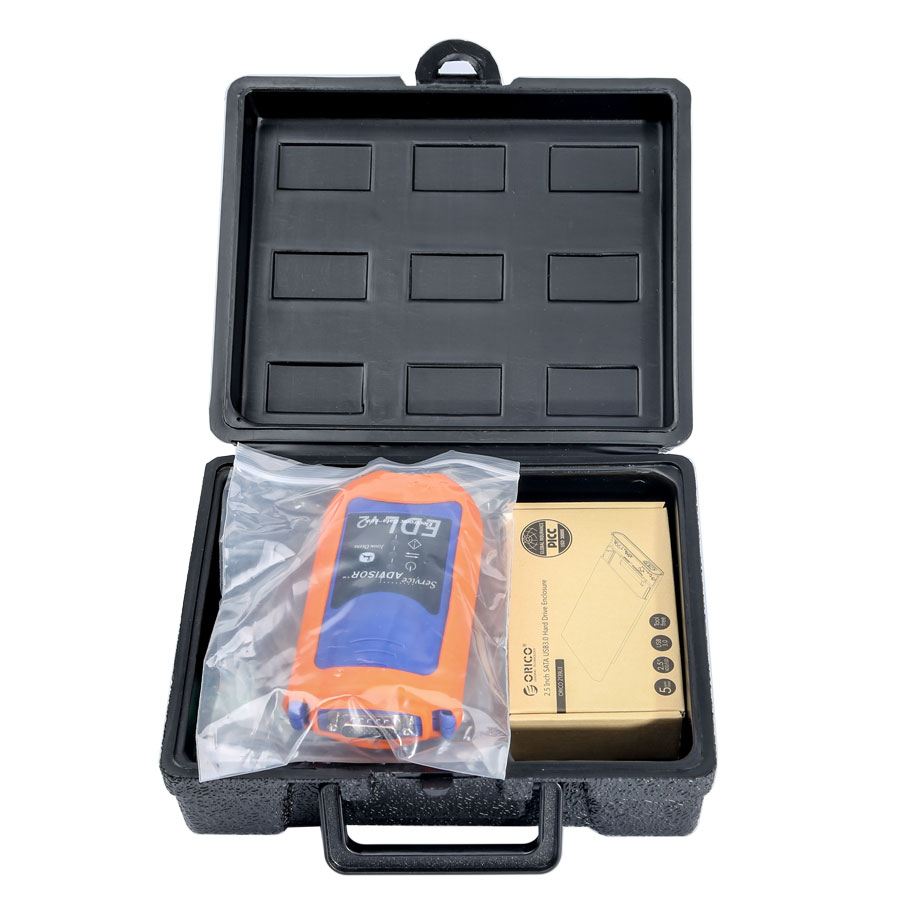 The represented version of SA 5.2 allows you:
to start the offline version with an active internet connection
The license lasts for 3 years instead of 3 months
Windows 10 is fully supported by EDL v2/v3 kit
Here is the list of the models included in Service Advisor 5.2 AG and Turf Equipment. If your model is not listed, please contact us, as some models might be missing in the product description.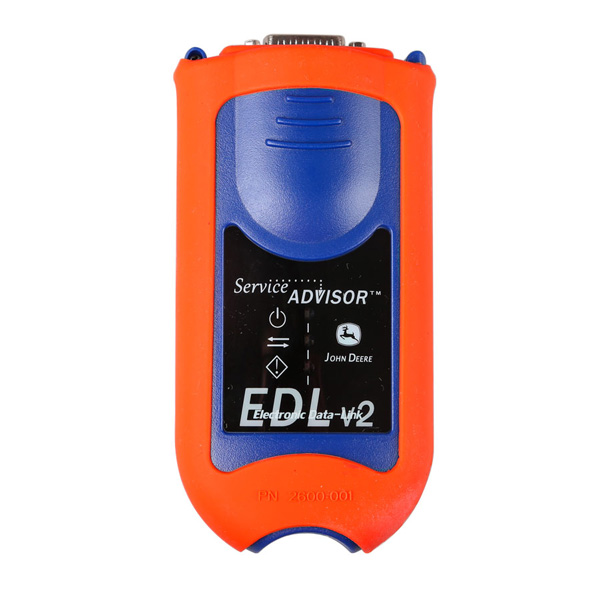 The John Deere Service Advisor combines several versions of the program. As well as a number of related programs and diagnostic equipment
BELL
Truck
Articulated Dump
B35C
Frontier
Combines and Headers
Header Transports
HT1124
HT1128
HT1132
HT1138
HT1142
HT1224
HT1228
HT1232
HT1238
HT1242
HT1248
Platforms
620VS
622VS
625VS
630VS
SH1206
SH1208
SH1210
SH1212
SH1216
SH1306
SH1308
Wide-Row Cornhead PIN Prefix XF
CH2112
CH2208
Cotton Harvesting
Module Handler
CM1100
Cutting and Mowing
Flex-Wing Grooming Mower
Rear Discharge Rotary Mower
Rotary Cutters
Side Discharge Rotary Mower
Golf and Turf Products
Grinders
BG1000
BG1500
RG5000
RG5500
Hay and Forage
Bale Carrier
BC1104
BC1108
BC1110
Bale Mover Feeders
BU1060
Bale Spear
HS1001
HS1002
HS2001
HS2002
HS2003
HS2004
Bale Wrapper
LW1166
LW1266
Carted Wheel Rakes
WR0008
WR0010
WR0012
WR1008
WR1010
WR1012
WR1108
WR1112
WR1116
WR3008
WR3010
WR3012
WR3108
WR3110
WR3112
WR6008
WR6010
WR6012
Disc Mower Caddy
DC1000
Hay Merger
HM1109
HM1209
HM1212
Mowers
DM1130
DM1140
DM1150
DM1160
DM1270
DM5050
DM5060
DM5070
SB1106
SB1107
SB3106
SB3107
SB3108
Processor
BP1166
Pull-Type Wheel Rakes
WR1212
WR1214
WR1216
WR1218
WR1417
WR2010E
WR2012E
WR2014E
WR2110
WR2112
WR2114
WR2212
WR2214
WR2316
WR2318
WR3310
WR3312
WR3313
WR3315
WR3414
WR3416
WR3417
WR3419
WR4106
WR4109
WR4313
WR5417
Rotary Rake
RR1012E
RR2109
RR2211
RR2313
RR2324
Tedders
TD1010E
TD1123
TD1316
TD2418
TD2427
TD3418
TD3427
Hydraulic Power Pack
Hydraulic Power Pack
HP2025
HP2134
Landscaping
Aerator
CA1048
CA1060
CA1072
CA2048E
CA2060
CA2060E
CA2072
CA2072E
Arena Rake
RA1084
RA1108
RA1110
Blade
BB1048
BB1048L
BB1060
BB1065
BB1072
BB1160
BB1165
BB1172
BB1184
BB1284
BB1354
BB1360
BB1365
BB1372
BB1472
BB1484
BB2048
BB2048L
BB2060
BB2065
BB2072
BB2172
BB2184
BB2272
BB2284
BB3272
BB3284
BB3296
BB3384
BB4160
BB4166
BB4172
BB4178
BB4184
BB4196
BB4278
BB4278C
BB4284
BB4296
BB5048L
BB5060
BB5060L
BB5072
BB5084
BB5096
Blower
BL1130
BL2130
Chipper_Shredder
WC1103
WC1105
WC1205
WC1208
Land Plane
LP1048
LP1060
LP1160
LP1172
LP1184
LP1184C
LP1196
LP1196C
LP1207
LP1208
LP1210
Landscape Rake
LR1060L
LR1072
LR1172
LR1184
LR1196
LR2060L
LR2072
LR2084
LR2172
LR2184
LR2196
LR5048L
LR5060
LR5060L
LR5072
LR5084
LR5096
Post Hole Auger
PHA006
PHA009
PHA012
PHA106
PHA109
PHA112
PHA118
PHA124
Post Hole Digger
PHD100
PHD200
PHD300
PHD400
Power Rake
PR1148
PR1160
PR1172
PR1184
PR1184F
ROTARY BROOM
SW2160
SW2172
SW2184
Rear Mounted Blades
RB1060
RB1060L
RB1072
RB1084
RB1172
RB1184
RB1196
RB2060
RB2060L
RB2072
RB2084
RB2160
RB2160H
RB2172
RB2172H
RB2184
RB2184H
RB2196
RB2196H
RB2272
RB2284
RB2296
RB2307
RB2307C
RB2308
RB2308C
RB2309
RB2309C
RB2310
RB2310C
RB2408
RB2408C
RB2409
RB2409C
RB2410
RB2410C
RB5048L
RB5060
RB5060L
RB5072
RB5084
RB5096
Rotary Tiller
RT1060E
RT1070E
RT1080E
RT1140
RT1142
RT1149
RT1150
RT1157
RT1160
RT1165
RT1170
RT1173
RT1180
RT1181
RT1207
RT1208
RT1240
RT1250
RT1260
RT1265
RT1270
RT1273
RT1280
RT1280C
RT1307
RT1307R
RT1308
RT1308R
RT1310
RT1310R
RT1360
RT1370
RT1370R
RT1380
RT1380R
RT2210
RT2283
RT2293
RT2308
RT2310
RT2383
Scrapers
LL1117
LL1160
LL1172
LL1208
LL1210
LL1212
LL1227
LL1327
LL1372
LL1372C
LL1384
LL1384C
LL1396
LL1396C
LL2317
LL2327
LL4137
LL4237
LL4337
LL5237
LL5337
LL9247
LL9347
Soil Pulverizor
SP1048
SP1060
SP1272
SP1272B
SP1284
SP1284B
SP2048B
SP2060B
SP2072B
SP2272B
SP2284B
Spreader
SS1022B
SS1023B
SS1035B
SS1036B
SS1067B
SS1079P
SS1116P
SS1180P
SS1220P
SS2036B
SS2067B
SS3067B
Trencher
DT1136
seeders
TR1048
TR1060
TR1072
TR2058
Mate. Hand Cut. and Shredders
Attachment
MJ4058
MJ4084
MJ4085
MJ4090
MJ4091
QC1072
Bale Carrier
AB17K
Bale Hugger
AH11A
AH11D
AH11G
MJ4099
Bale Spear
AB11D
AB11E
AB11G
AB12A
AB12D
AB12E
AB12G
AB13D
AB13E
AB13G
AB13K
AB14A
AB14D
AB14G
AB14K
AB15A
AB15K
AB16A
AB16D
AB16G
AB18K
BF1102S
MJ4037
MJ4060A
MJ4074
MJ4081
Bucket
AD11E
AD11H
AD12D
AD12G
AT2016G
AT2016U
AY11E
AY11H
AY12D
AY12G
MJ4059A
MJ4061A
MJ4062
MJ4063A
MJ4079A
MJ4118
Free Stall Scraper
AE11E
Front Blade
AF10F
AF11D
AF11E
AF11G
AF12D
AF12G
Grapple
AT1096G
AV20D
AV20E
AV20G
AV20H
BG1096
Grinder Mixers
GX1117
Manure Fork & Grapple
AM11D
AM11E
AM11G
AM11H
MJ4076
MJ4077
Pallet Fork
AP12A
AP12D
AP12F
AP12G
AP12K
AP13D
AP13F
AP13G
AP13K
Rock Bucket
AR10D
AR10E
AR10G
AR10H
AR12A
AR12D
AR12G
Roller
CR1448
CR1448C
CR1460
CR1460C
Scrapers
LL1410
LL1410C
LL1412
LL1412C
LL1414
LL1414C
LL1416
LL1416C
Silage Defacer
AG10A
AG10D
AG10G
AG11S
AG12S
SD1096
Snow Push
AS10H
AS11E
Spreader
MS1102G
MS1105G
MS1108
MS1108G
MS1112
MS1117
MS1223
MS1227
MS1231
MS1237
MS1243
MS1256
MS1266
MS1337
MS1354
MS1368
MS1442
MS1455
MS2320
MS2326
MS2334
MS2342
Planting and Seeding
Drills
BD1307
seeders
CS1360
CS1384
FP1204
FP1204P
FP1206
FP1208
FP2204
FP2204L
FP2204P
FP2206
FP2208
Snow Products
Snowblowers Loader Mounted
SB2164
SB2176
Snowblowers Rear Mounted
SB1148
SB1154
SB1164
SB1174
SB1184
SB1194
SB1274
SB1280
SB1308
SB1308R
SB1309R
SB1388
SB1388R
SB1392
SB1392R
Sprayers
Fertilizer Spreader
FS1124
FS1128
Orchard & Vineyard Sprayers
AB1010
AB1015
AB1020
AB1110
AB1115
AB1120
AB1130
AB1210
AB1215
AB1220
AB1230
AB2020
AB2030
AB2120
AB2130
AB2220
AB2230
AB5010
AB5015
AB5020
AB5110
AB5115
AB5120
AB5210
AB5215
AB5220
AB7020
AB7030
AB7120
AB7130
CN4106
CN4108
CN4110
MB3110
MB3115
MB3120
MB3210
MB3215
MB3220
MB6010
MB6015
MB6020
MB6110
MB6115
MB6120
MB6210
MB6215
MB6220
ab5130
ab5230
Sprayer
LS1125
LS1130
LS1130BL
LS1140
Tillage
Cultivator
PC1001
Disks
DH1048
DH1066
DH1166
DH1176
DH1180
DH1276
DH1280
DH1296
DH1376
DH1380
DH1396
DH1508
DH1509
DH1510
DH1512
DH1610
DH1612
DH1613
DH1615
DH3263
DH3272
DH3280
DH3290
DH3299
DH3409
DH3409C
DH3474
DH3474C
DH3480
DH3480C
DH3490
DH3490C
DH3499
DH3499C
DH4108
DH4110
DH4112
DH4114
DH4115
DH4116
DH4117
DH4119
DH4119R
DH4121
DH4122
DH4125
DH4218
DH4221
DH4307
DH4309
DH4311
DH4315
DH4317
DH4320
DH4411
DH4413
DH4413C
DH4414
DH4414C
DH4415
DH4415C
DH4420
DH4420C
DH5108
DH5110
DH5112
DH5114
DH5116
DH5210
DH5212
DH5214
DH5216
DH5217
DH5219
DH5221
DH5221F
DH5222F
DH5224F
DH5308
DH5310
DH5312
DH5314
DH5316
DH5410
DH5410C
DH5411
DH5411C
DH5412
DH5412C
DH5413
DH5413C
DH5414
DH5414C
DH5510
DH5510C
DH5511
DH5511C
DH5513
DH5513C
DH5514
DH5514C
DH5610
DH5610C
DH5612
DH5612C
DH5613
DH5613C
DH5615
DH5615C
TM4124
TM4125
TM4130
TM5118
TM5120
TM5121
TM5124
TM5129
TM5132
Field Cultivators
PC1072
Mulch Finishers
MF1204
MF1204P
MF1206
MF1208
MF2204
MF2206
MF2208
Plows
CP1104
CP1106
PB1001
PB1002
Rippers
PM1001
PS1001
Rotary Tiller
RC1208
RC1208R
RC1210
RC1210R
RC1310
RC1310R
RC1313
RC1313R
Vertical Tillage
Disk
VT1710
VT1712
VT1713
VT1715
GreenSystem
Field and Crop Solutions
Moldboard Plows
MB3102H
mb3103H
Harvester
Row-Crop Harvesting Units
PH1101B
PH1101T
PH1102T
Harvester Head
Attachment
CK5018
CK5024
CK7024
Corn Heads
MH1006
Mate. Hand Cut. and Shredders
Attachment
BH1112G
Flail Shredders
SS1001
Front Blade
AF2196G
FB1018
FB1021
FB1024
FB1121
fb1016
Pallet Fork
AP2142G
Wagons
FT1006
FT1010
TT1005
TT1006
tt1003
Planting and Seeding
Drills
RS1220
SD1009
SD1009G
SD1011
SD1011G
SD1013
SD1013G
Planters
PP1102
VP1014
seeders
DC1102
Sprayers
Fertilizer Spreader
FS1003B
FS1005B
Mounted Sprayers
MS1004
MS1006
MS2104
MS2106
MS2108
MS2110
Trailed Sprayers
DS1120
Sugar Cane Planter
PIN Prefix 1XG
SP3030
SP3040
SP3130
SP3140
Tillage
Cultivator
RC1009
RC1011
RC1013
RC1209
RC1211
RC1213
SC1009
SC1011
SC1013
SC1209
SC1211
SC1213
Disc Ridger
DR1002
DR1004
Disk
DH6016
DH6022
Disk Plows
DP1002
DP1003
DP1004
DP3203
DP4205
DP4206
DP5203
DP5204
DP5303
DP5304
DP5403
DP5404
DP5503
DP5504
dh4105
dh4106
Disks
DH7105
DH7106
DH7205
DH7206
DH7207
DH7305
DH7406
DH7407
DH7508
Moldboard Plows
MB2002H
RP1105
Rippers
TS1001
TS1002
Rotary Tiller
RT1004
RT1005
RT1006
RT1007
RT1014
RT1015
RT1016
RT1017
RT1024
RT1025
RT1026
RT1027
RT1028
RT1204
RT1205
RT1206
RT1207
RT1214
RT1215
RT1216
RT1225
RT1226
RT1227
RT1228
RT1229
RT2225
RT2225R
RT2330
RT3016
RT3018
RT3220
RT3223
RT4019
RT5224
RT5225
RT5226
RT6220C
RT6220R
RT6323C
RT6323R
rt6220S
Row-Crop Cultivators
CR2220
CR2222
CR2231
CR2232
CR2240
CR2251
CR2260
CR2280
HITACHI
Compact Excavator
HCMABC60__0225005
Zaxis17u-5N
HCMACB60__0260005
Zaxis26u-5N
HCMADG60P00270001 – (FT4)
Zaxis35u-5N
HCMAED60L00280001 – (FT4)
Zaxis50u-5N
HCMAFC60T00285001 – (FT4)
Zaxis60USB-5N
None
EX17u
EX27u
EX35u
EX50u
Zaxis17u-2
Zaxis27u
Zaxis27u-2
Zaxis27u-3
Zaxis35u
Zaxis35u-2
Zaxis35u-3
Zaxis50u
Zaxis50u-2
Zaxis50u-3
Zaxis60USB-3
Hagie
Attachment
Attachment
Boom
CCI
DTB
HSTB
NTB
Detasseler
Detasseler
204
Sprayers
None
284
Self-Propelled Sprayers