WiTECH MicroPod 2 Diagnostic Tool Basic Info:
1.Works with your current wiTECH software Version: 17.04.27
2.Multi-Languages available: English, French, Spanish, German, Italian, Russian, Japanese, Korean and Chinese
3.PC-Based: Requires PC connection
4.Warranty: It can be returned and replaced for a new one within one year, if non-human damage.
5.Update: you could update when the newest software is released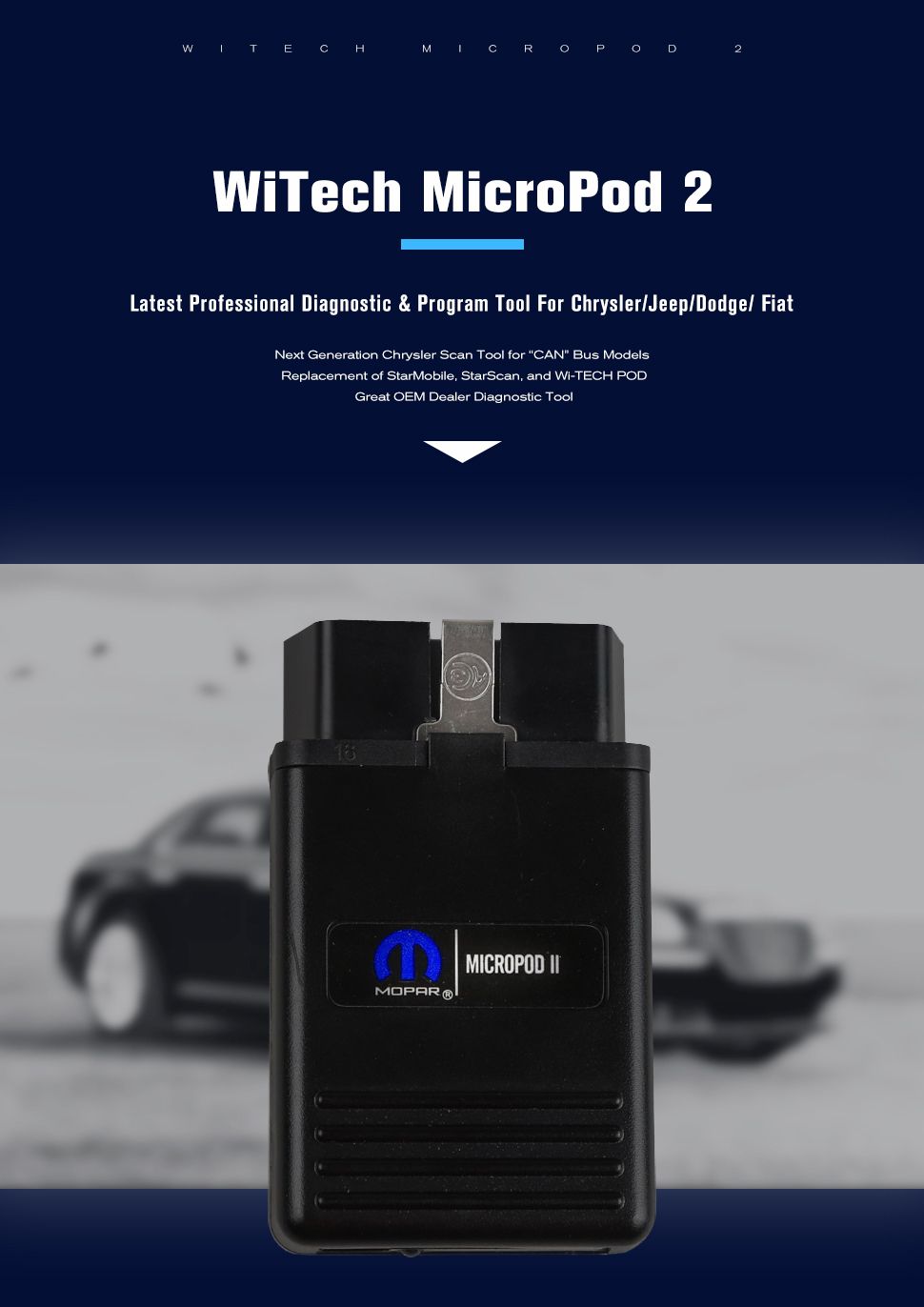 This tool is the Next Generation Chrysler Scan Tool for "CAN" Bus Models and is a direct replacement for wiTECH VCI POD, StarMobile, StarScan, and wi-TECH POD.
How to use MicroPOD II for auto key programming?
Step 1
Plug the MicroPOD II device into the OBD port and connect the USB cable from the device to your laptop. This wakes the BUS on the car.
Step 2
Manually enter the VIN of the vehicle. This gives you access to the module list.  Select the RFH (Radio Frequency Hub) module. This is the module where the key is registered.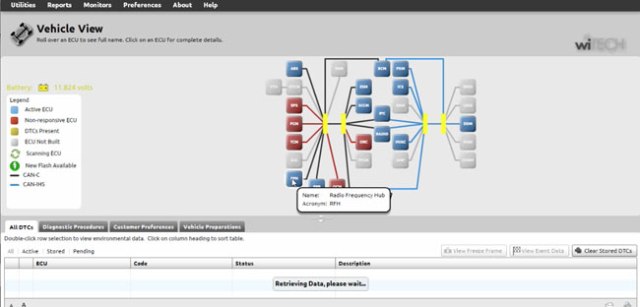 Step 3
Next select "Miscellaneous Functions," then "Program Ignition Fobix."  At this point, you are prompted to enter the VIN again, followed by the four-digit PIN Code.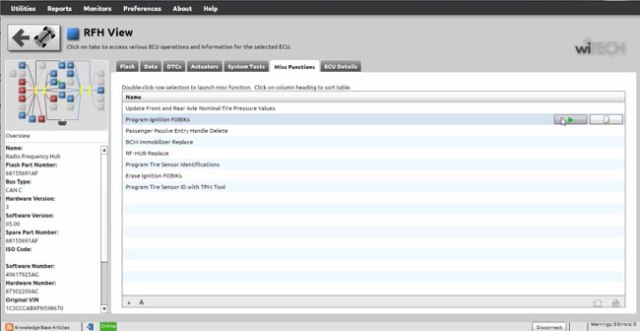 Step 4
After the four-digit pin is entered you are prompted to hit continue to "Program Ignition FOBIK." Once you hit continue you must press the UNLOCK button on the FOBIX within 30 seconds (the FOBIX needs to be located near the center console during this procedure).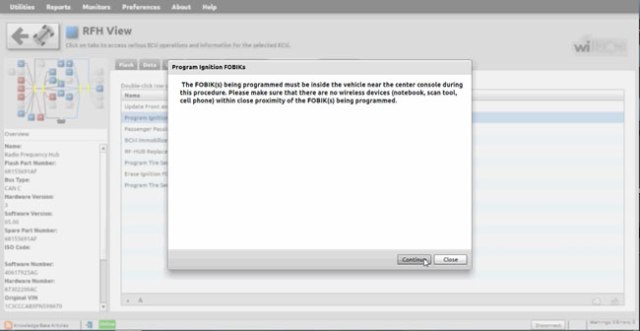 Step 5
Programming of the Ignition FOBIX is now successful. The new key key is accepted into the car, and the ignition will now turn on and start the car. At this point, you also have the option to program a second key.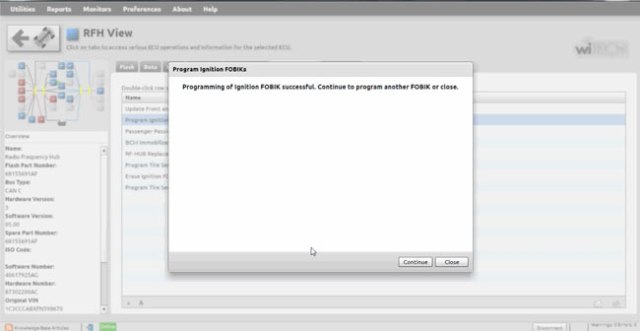 Things to Remember:
You must be online to program the key.
The PIN Code is only good for one session, which lasts 72 hours. After 72 hours the pin code expires.
If you input the wrong code for three-time it locks the BCM and you cannot service the vehicle for 24 hours.
The key is one-time programmable. Once married to the vehicle it is locked to the car forever. The key can be erased from the car and put back into the same car, but can't be switched to another car.
The placement of the key during initialization is important. It needs to be placed either behind the shifter or in the center console.
Hope it help