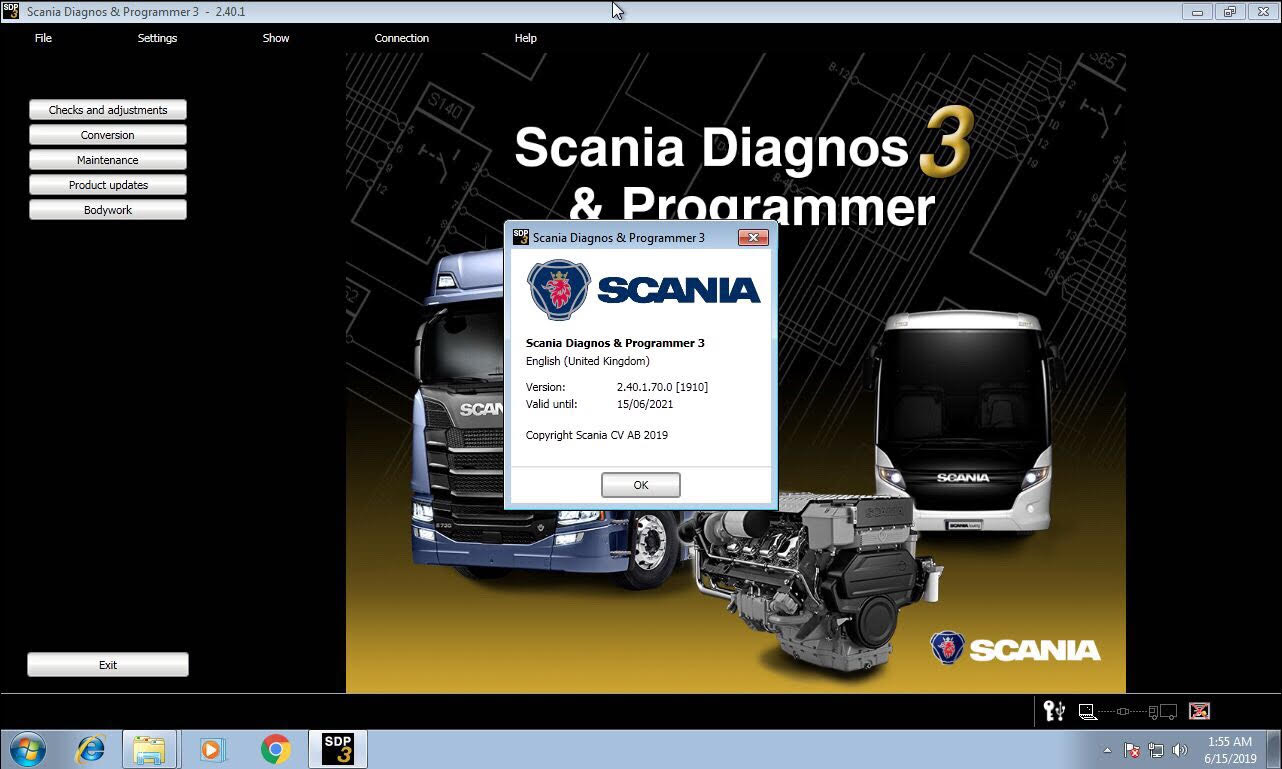 Scania VCI3 comes with latest version of SDP3 (V2.50.2) and USB license key (HASP key)
 SCANIA VCI3 Description:
1. Scania VCI3 is designed to support all Scania diagnostic systems based on CAN network, it's a extremely fast yet very compact diagnostic tool.
2. One of the most interesting new features that can be found in Scania VCI3 is a Wifi wireless connection (also there is a USB connector for wired connection).
3. From now you can work without wired connection to your truck, just forget these problems like damaged data cables and other disadvantages of wired connections.
4. Software support for Scania VCI3 appeared in Scania SDP3 2.18 version so if you want to use this tool you need this version of SDP3 or later versions of this software.
5. The device is designed for full service trucks, buses and other heavy vehicles, which produces the corporation SCANIA. Adapter works in conjunction with software SDP-3.
6. The adapter does not work with trucks and engines manufactured before 2004.
7. The main feature of VCI-3 – Work through a high-speed WI-FI connection. Also in the device has a USB port.
Top 5 Reasons to Get Scania VCI3:
1. Latest Version: V2.50.2 https://mega.nz/file/NlBhSYZT#9v5IAcdmn6EvAKJJdySfcpxBhoQxsmvkdaU–Z1yg3k
We have installation video on our website too. After you finish, pass us Sdp3 HWID for activation. (Including one time free activation only)
2. Support All Scania Trucks, Buses and other Heavy Vehicles or Heavy Duty Engines Made by Scania
3. Wifi Available
4. Support Language:English, German, Spanish, French, Japanese, Dutch, Polish, Portuguese, Swedish, Norwegian, Suomi, Turkish, Italian, Czech, Russian, Chinese
5. SDP3 Support Operating System: Win7 sp1 ultimate edition 32 or 64,Win7 pro sp1 just 32 bit
Scania SDP3 V2.50.2 Update:
Check and adjustments
Conversion
Maintenance
Campaign
Bodywork
Fault Codes
Fault Reporting
Programming of Control units
SOPS EDITOR INCLUDED:
Download with SDP3 from truck SOPS export file;
Decrypt SOPS export file to XML format;
Edit XML file with any XML editor;
Modify more than 300 parameters: like AdBlue, EGR, NOx Control, see whole list;
Encrypt XML file to SOPS import file;
Upload SOPS import file to truck with SDP3;
Scania XCOM – is a diagnostic tool to read, save and modify ECU data such as trouble codes, parameters, statistic data etc. VCI2/VCI3 interface is used to connect to ECU via CAN protocol.
Supported modification of ECU data of the following types:
EMS – Engine management system.
GMS – Gearbox management system.
RET – Retarder system.
AWD – All wheel drive system.
CLS – Clutch Control.
EEC – Exhaust Emission Control.
COO (COO7) – Coordinator.
BWS (BCI1) – Bodywork system.
Supported resolving trouble codes to text description for the following types:
EMS (S6, S7, S8).
GMS (OPC4, OPC5).
RET (RET1, RET2).
AWD (AWD1).
EEC (SCR1, EEC3).
COO (COO6, COO7).
HMS (HMS1).
Some interesting options:
AdBlue ON/OFF.
EGR ON/OFF.
Chassis ID/VIN Change.
Immobilizer ON/OFF.
Truck Power INCREASE.
ECU Recovery.
ECU Reset.
ECU Unlock.
Scania diagnostic software works with VCI 3 interface:
Highest level access
Internal Scania
Industry & Marine
Authorized Scania Workshops
Bodybuilder
SCANIA VCI3  Package Included:
1pc x Scania VCI 3 adapter
1pc x SDP3 latest vesrion CD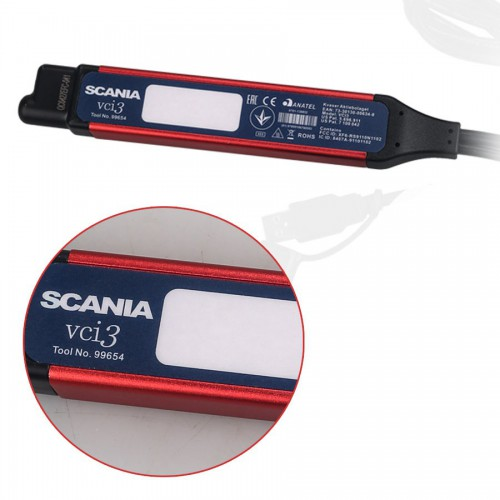 https://www.cnautotool.com/goods-4875-Latest+V227+Scania+VCI3+VCI-3+Scanner+Wifi+Wireless+Diagnostic+Tool+for+Scania.html