Welcome to cnautotool.com which we hope will cater for all your Piwis needs.
Now the Porsche Piwis 3 software have updated to V42.000.011 + V38.250, Support the diagnostic and programming for all prorsche Vehicles till 2023, software installed at the lenovo yoga I5 8G Touch screen laptop ready to use, if just the hardware with the SSD Software, pls note: Laptop Specs Requirements: Lenovo laptop(1920*1080 resolution memory 4G I5CPU or above),and then contact with us to activate two software system ,then you can
use.
PIWIS III with Piwis 3 Software Details:
1.Dual System: V42.000.011 & V38.250.000
V38.250.000 (with Engineering software support offline programming)
V42.000.011 (with Engineering software support online programming,but you should have an online account and certificate)
2.Functions: Diagnosis and Programming
3.Update: By SSD
4.Connection: Via USB
5.Multi-Languages: German, English, US English, French, Italian, Spanish, Japanese, Chinese, Russia, Portuguese, Nederlands
6.Vehicles Coverage: Support all Porsch till Nowaday
Piwis III Supports New & Old Cars:
For All Porsche from 1998-2023:
1.Porsche 911(997) (991)
2.Boxster/Cayman (987)
3.Cayenne up to MY 2010
4.Cayenne from MY 2011
5.Panamera
Especially the latest models:
1.Paramera (971) 2023
2.Caynenne (92A) 2023
3.Macan (95B) 2023
4.911 (991) 2023
Also support All Other Old car models
PIWIS TESTER PIWIS3 Features & Functions :
1.New operating system and more intuitive software interface
2.New VCI, support for models with DoIP diagnostics after 2017
3.Maintenance, repair, control unit replacement, programming code
4.Login online anti-theft matching programming
5.Guided fault finding
6.Maintenance circuit diagram view
7.Engineer mode (development version) can support special functions such as installing, modify, Flash.
Porsche Tester III Software details :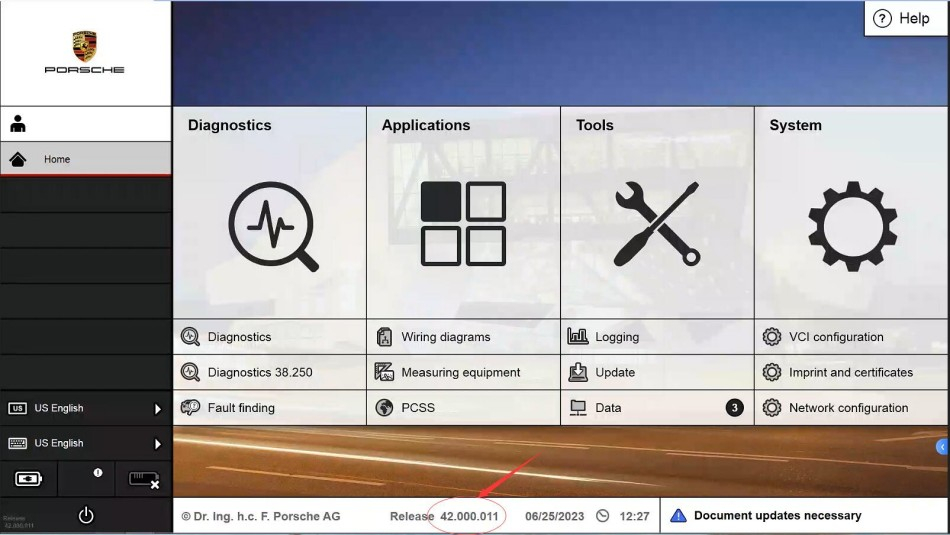 Porsche Piwis 3 Diagnostic Tool Kit
Porsche Piwis 3 stands as a powerful diagnostic tool for Porsche, enabling technicians and enthusiasts to unlock the full potential of Porsche vehicles. With its comprehensive functionality, user-friendly interface, and advanced features, Piwis 3 ensures efficient and precise diagnostics, programming, and customization. Whether you're troubleshooting "Taycan" issues or performing in-depth diagnostics on other Porsche models, Piwis 3 delivers exceptional performance. Invest in the power of Porsche Piwis 3 and experience the ultimate diagnostic tool for your Porsche ownership journey.