Wifi wiTech MicroPod II Diagnostic and Programming System for Chrysler, Dodge, Jeep, Fiat
Product Description
1.Internet connection available, Supports online programming with TechAuthority account.
2.Wifi version wiTech MicroPod 2 for Chrysler, software is V17.04.27.
3.Supports diagnosis and programming, with Multi-language, provides 100% CAN coverage for Chrysler, Dodge, Jeep and Fiat.
wiTECH MicroPod2 Diagnostic Tool Highlights:
Latest Software: V17.04.27
Best firmware version that fix problems
Multi-Languages supported: English, French, Spanish, German, Italian, Russian, Japanese, Korean and Chinese
PC-Based: Requires PC connection, WIFI Supported
Tested by lots of clients that a online subscription to TechAuthority can work with this MicroPod2 (Account purchasing link)
Works as a direct replacement for the wiTECH POD
Supports all the latest technologies and vehicle platforms including the latest Chrysler and Fiat Vehicles, offers 100% CAN – equipped coverage to 2018 for Chrysler, Dodge, Jeep, and Fiat vehicle platforms
DRBIII Emulator is well tested by many customers
Fiat Software is available to choose
Using Tips (Important): Network connection needed.
First connect MicroPod II to vehicle, if the red indicator turns on, then connect it to laptop and run software.
wiTECH  software v17.04.27 Free Download ( Windows 7 recommended)
wiTECH V17 Software function:
1) It can be used as diagnostic and programming tool by the dealerships. Replaces your StarMobile, StarScan, and wi-TECH POD,provides world-class diagnostic services to your customers.
2) A separate Tech Authority  Subscription is required to access to Module Re-Flash Programming, TSBs, wiring diagrams, and repair information.
Note: The package does not include the DRB3 emulator.
No return for refund service if you don't get DRB3 software installed.
Package List:
1pc x MicroPOD II Wifi Version
1pc x USB cable
1pc x CD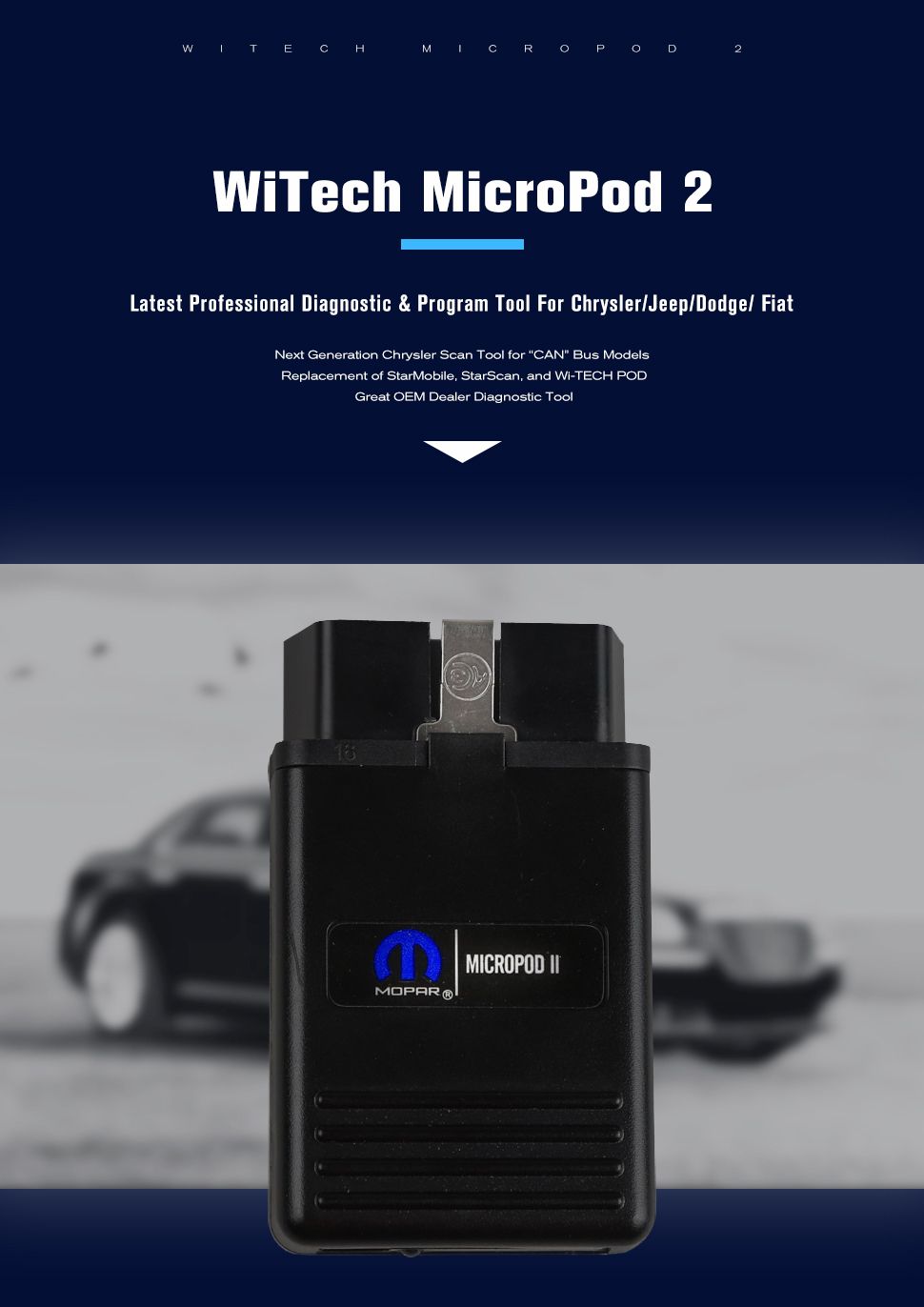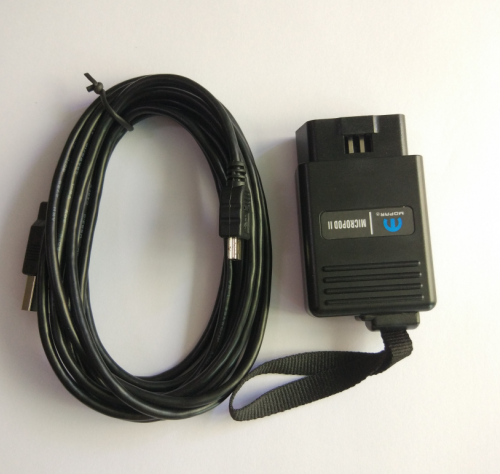 If you have any problems, don't hesitate to contact us, send email to sale@cnautotool.com. FREE, Professional & Unlimited Technical Support, Factory Price!