Xtool X100 Pro3 is the upgrade version of X100 Pro2. What features have been added? How to update the software? What is the user feedback after using it? Go ahead to learn related info.
Packing List
1set X Xtool X100 PRO3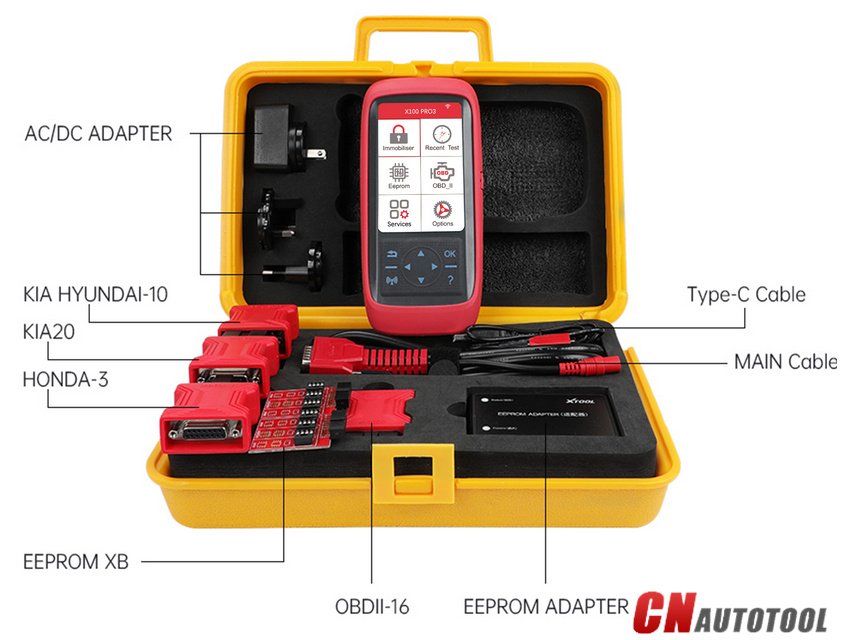 1. What are the new features?
The hardware configuration, language and software update of x100 pro3 are the same as Xtool X100 Pro2. The difference is that it covers all functions except odometer adjustment, and it adds 5 special functions including ABS, TPS (Throttle Relearn), EPB, Oil light reset, and SAS (Steering Angle Sensor Adjustment).
What difference between X100 PRO2 and X100 PRO3?
1.X100 PRO3 support more special functions then pro2 .
2.X100 PRO3 support Oil/Service/Maintenance Light, Electric Parking Brake, Throttle Relearn, ABS Bleeding, Immobilization/Key Programmer, Steering Angle Sensor Adjustment, EEPROM Adapter.X100 PRO2 just support Immobilization/Key Programmer, EEPROM Adapter.
3.X100 PRO3 not support instrument cluster but X100 PRO2 support (pro 2 just few car model).
Check the comparison table as below: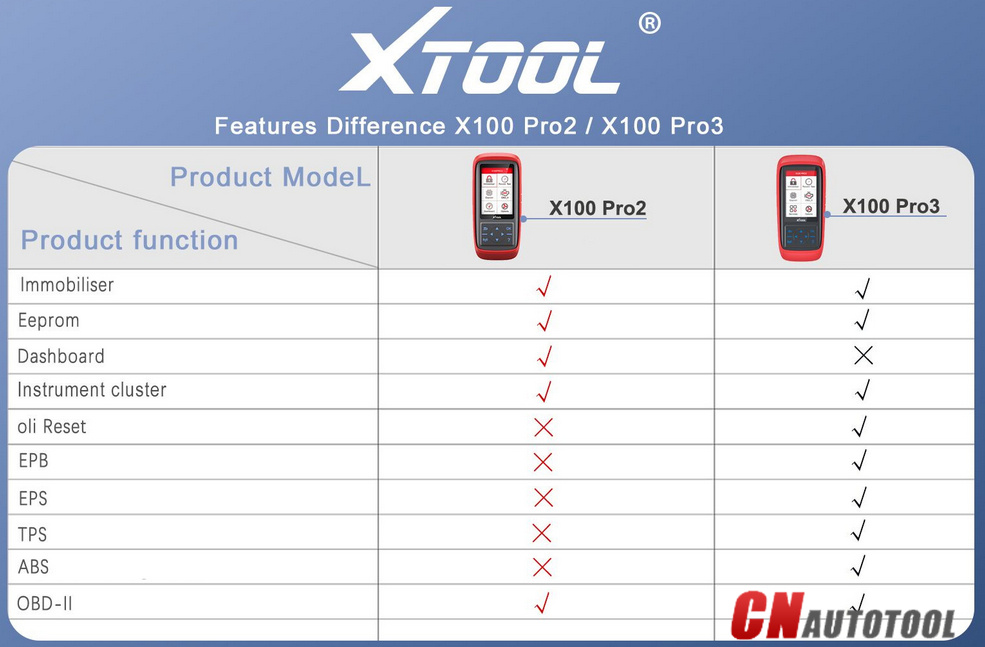 2.How to update X100 Pro3 software
Step 1: Visit Xtool Official Website to download and install X100 PRO3 Upgrade Tool (the upgrade tool is the same as x100 pro2)
Step 2: Connect X100 PRO3 with the Laptop via the USB cable
Step 3: Open the upgrade tool, input the product SN and password to log in
Step 4: Click the Upgrade button to update the software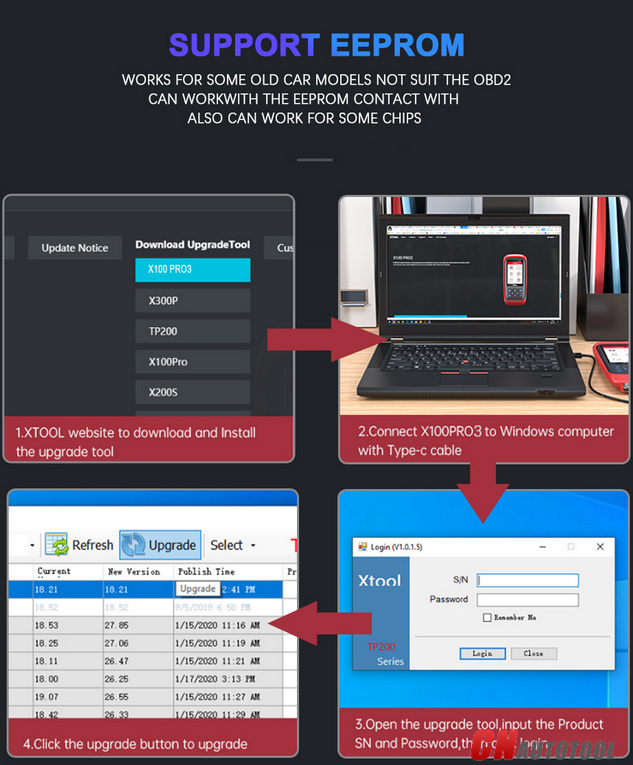 The common problem& solution:
How to back to normal when the device displays a white screen or no application?
Step 1: Connect X100 PRO3 to a Windows PC, find the memory card and format it.
Step 2: Login to the upgrade tool and click "Upgrade"
(Attention!!! During the upgrade process, please do not operate any key of x100pro3 or disconnect the USB cable. After the upgrade prompt is successful, unplug the USB cable and reconnect it.)