JPRO Professional Diagnostic Tool can support DPF Regeneration for Cummins,Detroit,International,MACK,Paccar,Volvo and more. So here CnAutotool.com show you guide on how to use JPRO Professional to perform DPF Regen.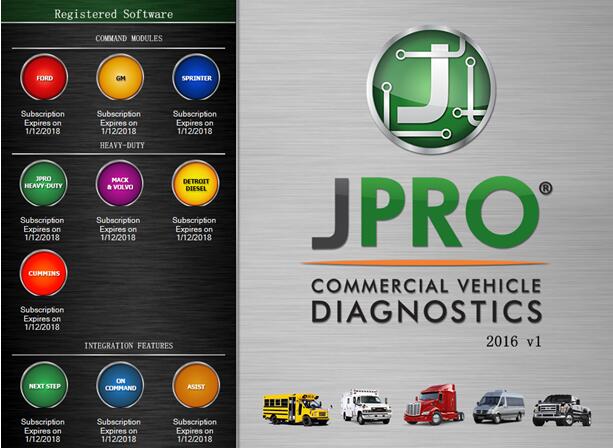 Preparations:
JPRO Professional Heavy Duty Diagnostic Software Download
Note:Please ensure you have followed all necessary safety precautions BEFORE performing a forced regen.
Procedures:
In the top left corner,vehicle health indicators may alert that you need to perform a DPF regen.
Click the "DPF Regen Needed" button
Then it will show the Aftertreatment Diagnostics screen.Notice in the top right,buttons indicate a needed OR inhibited regen.To initiate a DPF regen,simply click the "Start DPF Regen" button
Alternatively,click the "Aftertreatment Diagnostics" button from the toolbar will also launch the Aftertreatment screen
Additionally,you can access a DPF Regen from the Bi-Directional Test screen.Click the "Bi-Directional" button from the main toolbar.
Select the "DPF service Regen" test and click the "Start" button to launch the Aftertreatment screen
And for those who hold NextStep can access a DPF regen from the NextStep screen.
Click the "Bi-Directional" button on the right hand side.
JPRO Heavy Duty Dignostic Tool Includes:
1.Software on DVD-ROM with Keygen and Drivers
2.JPRO DLA+ 2.0 Adapter Cable
3.Heavy-Duty Vehicle Cables (6-pin, 9-pin, OBD-II Type-B cable for Mack & Volvo)
4.Medium-Duty Type-B OBDII Cables (Ford, GM, Sprinter/Hino/Isuzu, Mack & Volvo)
5.USB Cable