The JPRO heavy duty scanner diagnostics software is user friendly, it displays/erases SAE (generic) and OEM Engine, ABS, Transmission & Chassis Codes. The screen controls and menus are the same no matter which factory software is loaded on your computer
Heavy duty diagnostic tool JPRO support Mack, Volvo, Cummins, Detroit Diesel, International & PACCAR. ford, GM, Isuzu & Sprinter
Is JPRO Diagnostics capable of parameter adjustments? No, JPRO Diagnostics is a diagnostic tool only.
Can JPRO heavy duty trucks Diagnostics clear Fault Codes?   Yes, JPRO heavy duty trucks Diagnostics has the ability to clear both active and inactive fault codes. JPRO  Diagnostics can also clear a single selected fault code.
Does JPRO Professional Diagnostic Tool work on a PC running Microsoft Windows Vista?  JPRO Professional Diagnostic Tool support Windows 7 Ultimate 32bit&64bit,Windows 7 Professional 32bit&64bit
Does JPRO Diagnostics support OBD II ? Yes, JPRO Diagnostics supports OBD II using the Noregon JPRO OBD II Adapter (#12114).
JPRO Truck Diagnostic Tool Features:
1.Includes Heavy-Duty Modules: Mack, Volvo, Cummins, Detroit Diesel, International & PACCAR
2.Includes Medium-Duty Modules: Ford, GM, Isuzu & Sprinter
3.Bi-Directional Controls – Perform parameter changes (Mack & Volvo), DPF Regens (Mack, Volvo, Cummins, Detroit Diesel, International & PACCAR) & bi-directional tests with proprietary data & faults
4.OE Level Fault Code Information – Display over 99% of Heavy-Duty & Medium-Duty fault codes with detailed OEM level component and trailer descriptions
5.Fault Management – Clears faults and diagnoses all vehicle components in a single, easy to use application
6.Vehicle Reporting – View and print log files, including: Vehicle Health, Trip Reports & LOV Reports
7.Store & Save Data – Record data log files for playback at a later time, even away from the truck
8.Total Vehicle Health Status – See the entire vehicle in one pass on one screen + Up-to-Date – Provides 99% coverage of all heavy-duty truck DTCs through 2020
Language: English & Spanish
Jpro Packing list : 
1.Second Hand Laptop Lenovo T420 Laptop (With JPRO Professional Diagnostic Software)
2.JPRO DLA+ 2.0 Adapter Cable
3.Heavy-Duty Vehicle Cables Type 2 Vehicle Cables (6-Pin & 9-Pin)
4.Medium-Duty Type-B OBDII Cables (Ford, GM, Sprinter/Hino/Isuzu, Mack & Volvo)
5.USB Cable
6.DVD(JPRO Software with keygen+ins)
Second Hand Laptop Lenovo T420 Laptop Specification :
Brand: Lenovo
Condition: Used
Type:  Laptop/Notebook
Screen Size:  14.0
Processor Type:  Intel (R) Core(TM) I5-2520M CPU
Processor Speed:  2.50 GHz
Processor Configuration:  Dual Core
Memory: 4GB
Compared with other laptop, this one is better quality and run faster.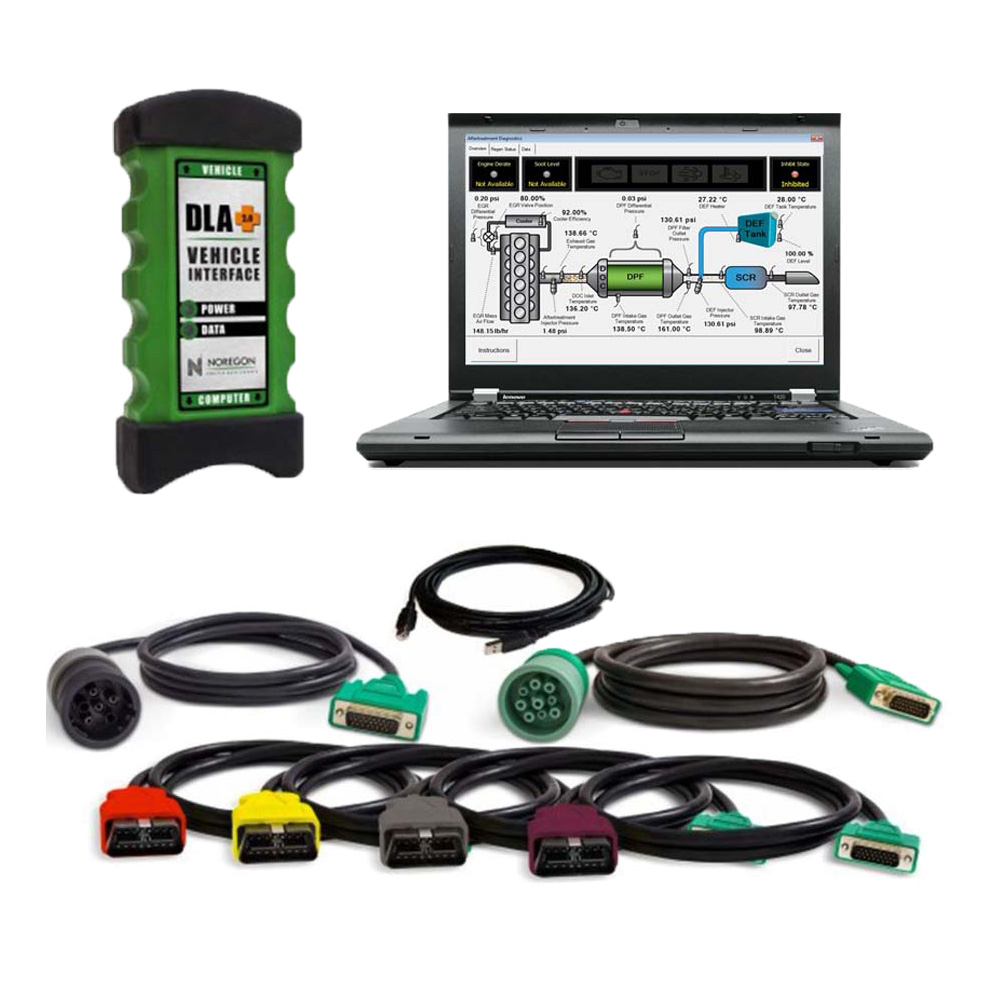 More information please click https://www.cnautotool.com/category-39-b0-Heavy+Duty+Diagnostic.html