Why do you need car repair software?
When starting a car repair business, you'll need a few tools. Some common ones are lifts, tool boxes, wrenches, sockets, OBD scanners, etc. Car repair software is another tool to have in your tool kit. Here are some good car repair software, I hope they can help!
1.MB SD Connect C4 C5 Engineering Software Benz Support Offline Programming fit All Brand Laptop 2023.09V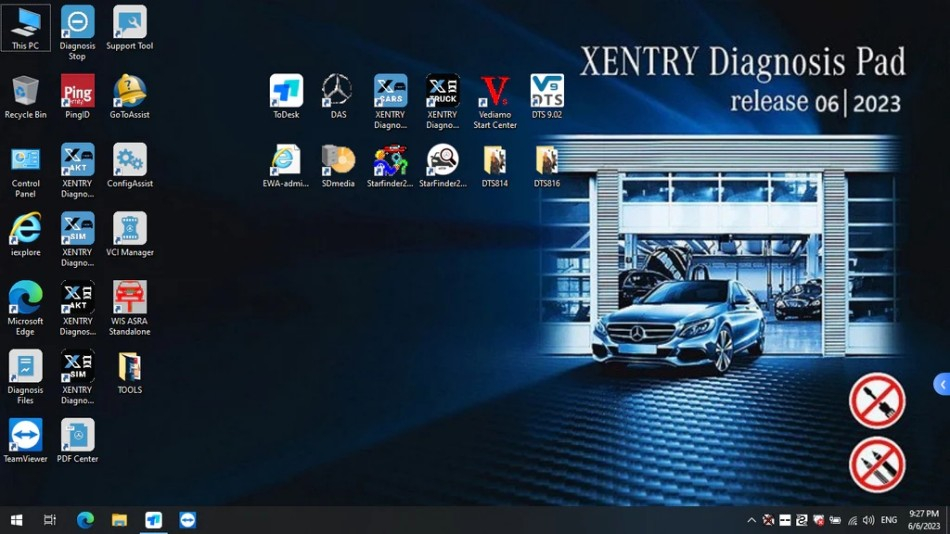 MB SD Connect C4 / C5 Main Features :
1.Including Super Engineer Software:DTS monaco V9.02 + V8.16 And Vediamo V5.01.01 Support Offline Programming
2.Support Wireless
3.Software Version: V2023.09
4.Support Multi-Language: (Default language is English, if you want other languages, please leave message)
English/ Bulgarian/ Danish/ Greek/ Spanish/ French/ Italian/ Korean/ Polish/ Romanuan/ Serbo-Croatian/ Turkish/ Czech/ German/ Finish/ Hyngarian/ Japanese/ Dutch/ Portuguese/ Russian/ Swedish/ Chinese
5.Support Both Mercedes Benz Cars and Trucks
6.Support Mercedes Benz Cars After Year 2000
7.Support Offline and Online Programming, If You Want to Do Online,you must have an account online.
2.BMW ICOM Latest Software V2023.09 SSD 1TB with Engineers Programming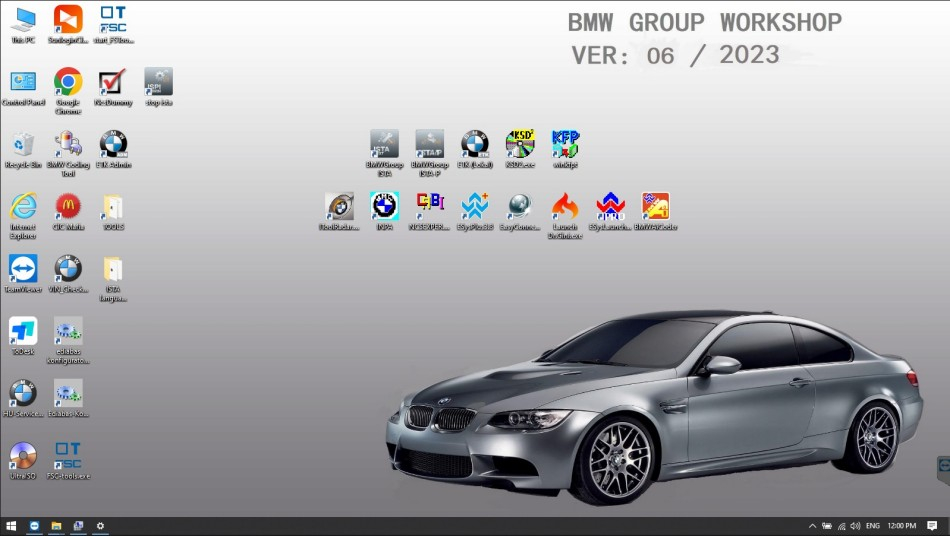 Main Features :
V2023.06 BMW ICOM Software SDD
Compatible with BMW ICOM, ICOM A2, ICOM A3, ICOM PRO+A3, ICOM NEXT
Software Version : V2023.09
ISTA – D: 4.43.13 with SDP Programming Database 4.43.13
ISTA – P: 3.71.0.200 with Engineer Programming,supports the programming of BMW motorcycles and electric vehicles can program F/G/I/K chassis for car (through the ICOM, not other cable )
Vin: V2023.09.15
BMW ETK: 2020.01
BMW KSD: 2019.12 Multilanguage
BMW FSC Navigation Code Generator
BMWAiCoder for BMW Coding
Win10 64 bit operating system
BMW ICOM V2023.09, With free Software:
1. Get engineer version, INPA 5.06,winkfp 5.3.1,NCS 3.5.1, E-sys PLUS 3.81,e-sys 3.35.3,data V71.0
2. Get Chinese software DR.GINI B022
3. Get count code navigation tool software FSC operator code
4. Get one-clik hidden brush tool BMWAi V4.6
5. Add DIS Software for Old cars, DISV57 and DISV44,diagnosis and programming for BMW virtual machines
6. Support Vehicles: For BMW Cars,For BMW Motorcycle,For Rolls-Royce, For Mini Cooper
3.John Deere Service ADVISOR 5.3.225 AG Agricultural + 5.3.225 CF Construction & Forestry Diagnostic Software
John Deere Service Advisor is the Diagnostic Kit that allows users to perform diagnostic for service of agricultural, construction, and forestry equipment. With Service Advisor you can view service manuals, use DTAC (Technical Assistance Center) data, make diagnostics, readings, tests, calibrations, and re-program controllers. John Deere Service Advisor v5.3.225 is the version that completely replaced SA v4.2 starting in the 2017 year, an entirely new interface design with more system requirements for better performance. It is fully compatible with Windows 10 including EDL v2 & v3 KIT. No longer needs DATA DVDs with model data or Historical information. All the files are available on a USB Stick or HDD and can be easily accessed via SA web search. So, you no longer need to play with dozen DVDs to be able to get a proper manual or DTAC solution.
4.Cummins INSITE 8.7 Software 8.7 Pro Version No Time Limited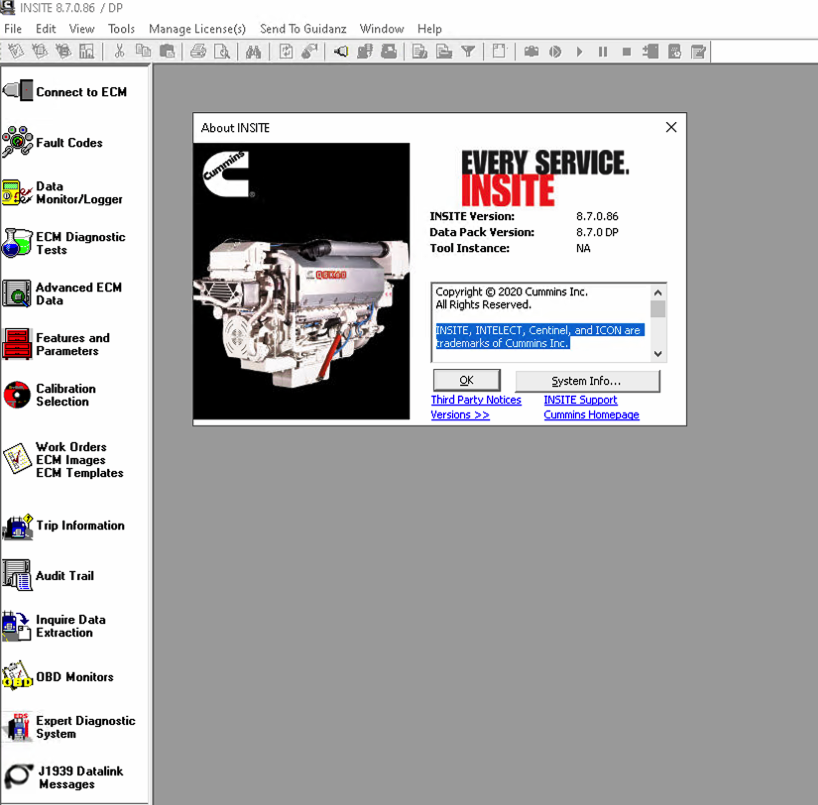 Cummins INSITE 8.7 Pro Feature:
1. Cummins INSITE 8.7 Pro No Time Limited, can use it all the time
2. Cummins INSITE 8.7 Pro work with Cummins inline 7/6/5 hardware for all Cummins engine trucks diagnostic & programming
3. Cummins INSITE 8.7 Pro cover all function of Cummins INSITE 8.5 Pro version
4. Cummins INSITE 8.7 Pro including Automotive Calibrations Data Cummins INCAL and Reflash ECU data, read & write ECU
Cummins INSITE 8.7 Pro Function:
• Fault code and symptom-based diagnostics
• Fault tree information
• Step-by-step troubleshooting information
• Accurate problem diagnosis
• Engine diagnostic tests
• Parameter and feature adjustment
• Trip and vehicle information
• Complete wiring diagram sand sensor location maps
• Tools to create templates for a group of vehicles
• Fleet management/driver reward programs(Need purchase separately)
• Audit trail information
• Enhanced ECM security(Need Purchase separately)
• Automotive Calibrations Data Cummins INCAL(Pro function included )
• Reflash ECU data, read & write ECU(Pro function included )
5.2023A Perkins EST(Electronic Service Tool) with built in Factory Passwords Generator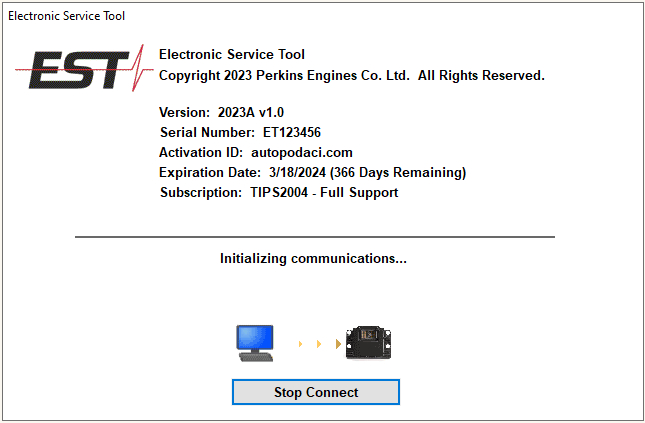 Perkins EST (Electronic Service Tool) is a software for dealer diagnostic tool for Perkins engines.
Perkins EST is designed to run on a personal computer (PC) under Microsoft Windows. It will communicate with the Electronic Control Modules (ECMs) through a communication data link thus allowing you to diagnose existing and potential problems, configure the product, and obtain data for analy
, you can:
1.View active and logged diagnostics
2.View events where irregularities occurred and were logged by the ECM
3.View the status of a group of parameters (temperatures, pressures, etc.) simultaneously
4.Record and log performance data
5.Graph a group of status parameters
6.View the current configuration of an ECM
7.Change ECM configurations
8.Perform diagnostic tests
9.Perform calibrations
10.Print reports and diagnostic results
For some machine and engine products, additional functionality has been included with the service tool program.